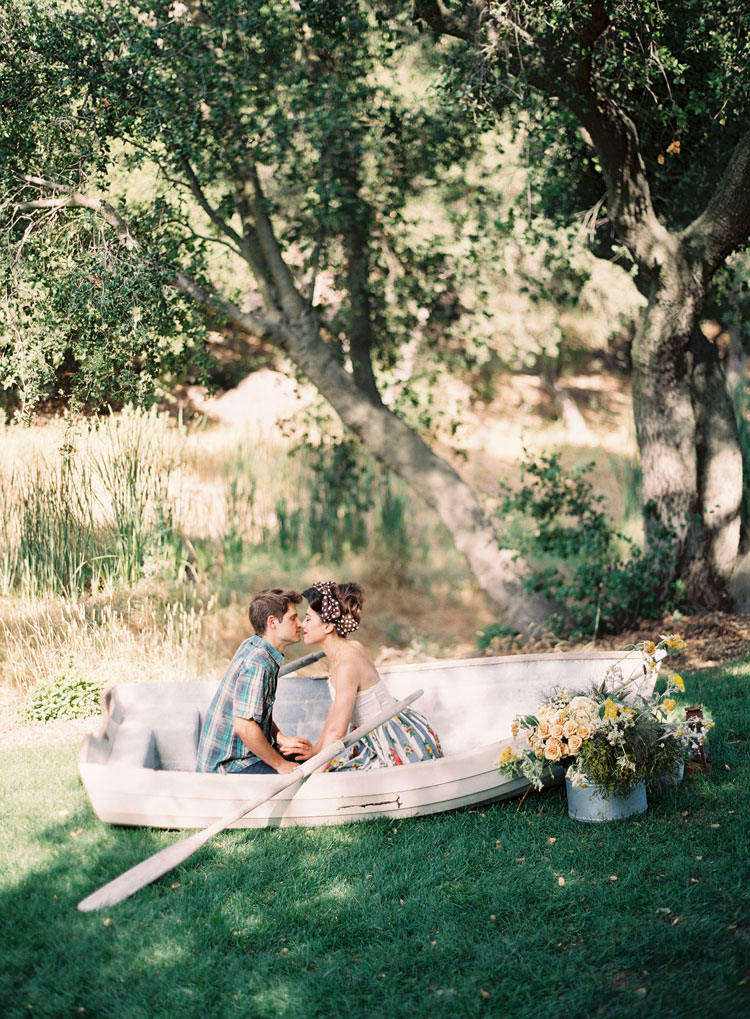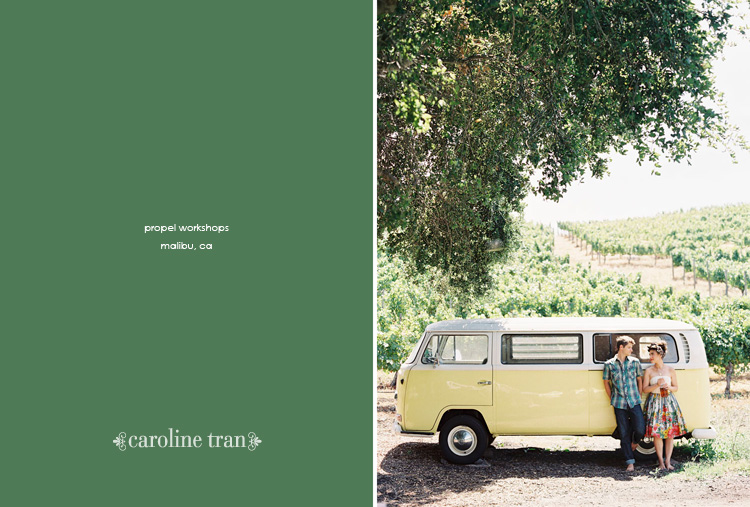 I finally get to share a glimpse into my July Propel Photography Workshop at Saddlerock Ranch in Malibu!  We had a wonderful feature on Green Wedding Shoes last week where my Propellers and I were featured.  I was so proud to see all our photos together!  It was my first multi-day workshop and while it was a tremendous amount of work, it was an amazing (beyond words) experience.  I've gotten many emails asking when the next one is… honestly, I'm just barely recouping from July!   I'm kind of serious.   We're currently looking into Winter, so if you'd like to be among the first to be notified (we do sell out!), sign up to be on my Propel email list.  Okay okay, so without further adieu, *pull open the curtains*.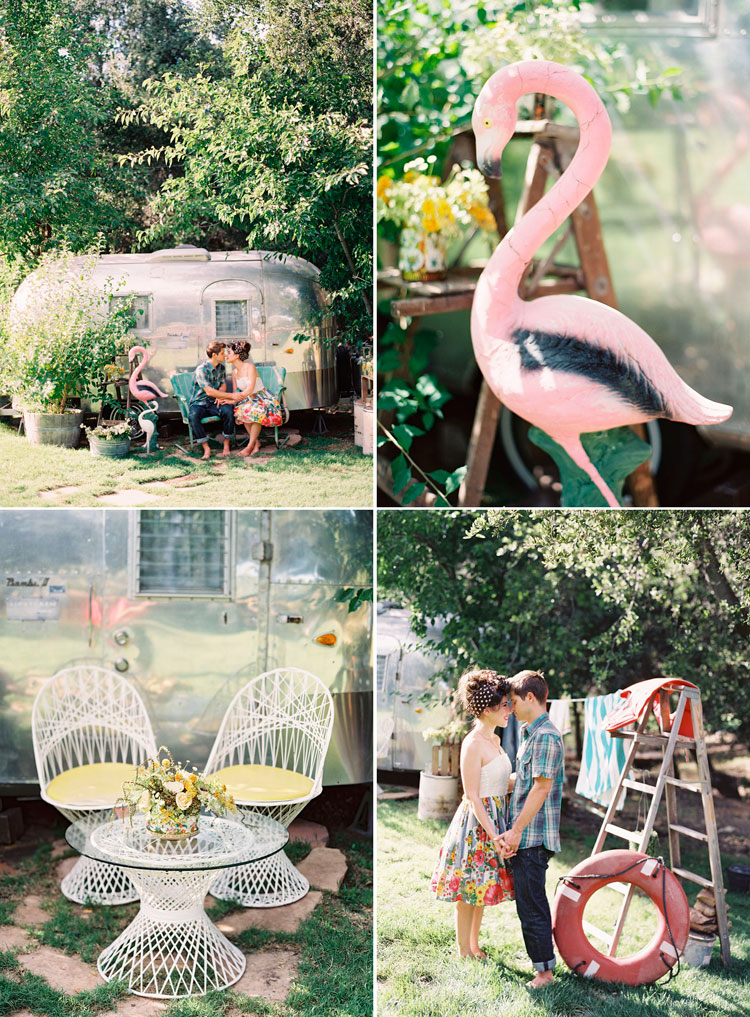 I actually shot Lauren & Chad's engagement photos & wedding over 2 years ago… and like most of my couples, we still keep in touch.  When Wilmarose and I first brainstormed this concept, I knew Lauren & Chad would be the perfect couple for this shoot. The concept here is that he proposed on a camping trip…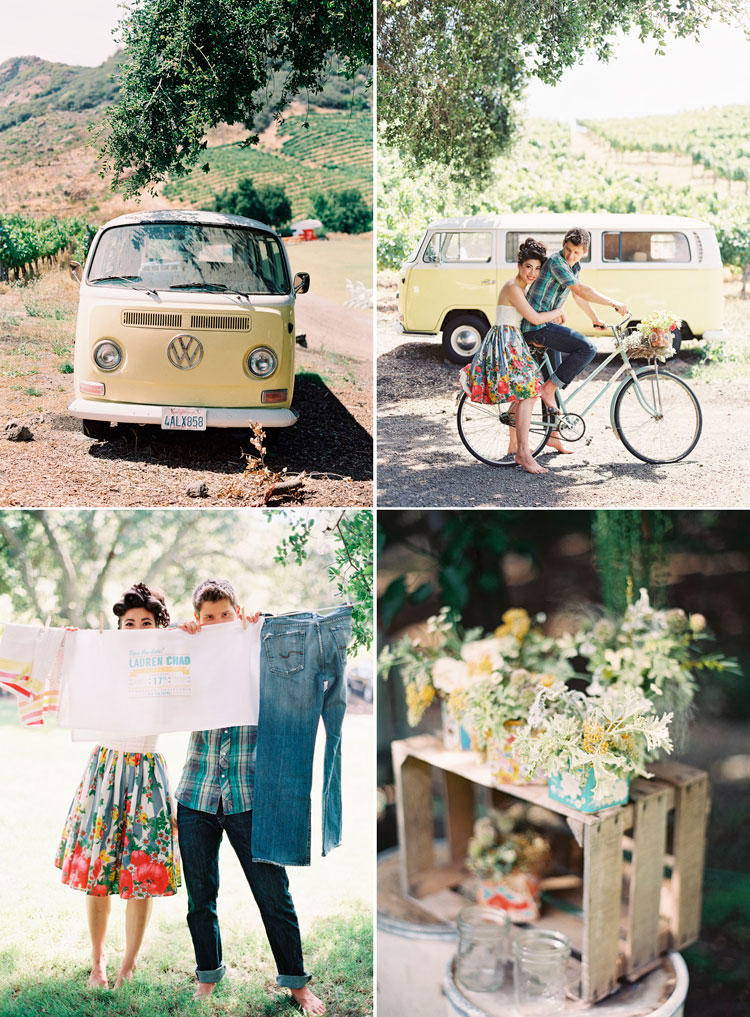 Appropriately, their save-the-date was printed on a dish towel that hung with their laundry.  Jen Simpson did a beautiful job designing the save-the-date!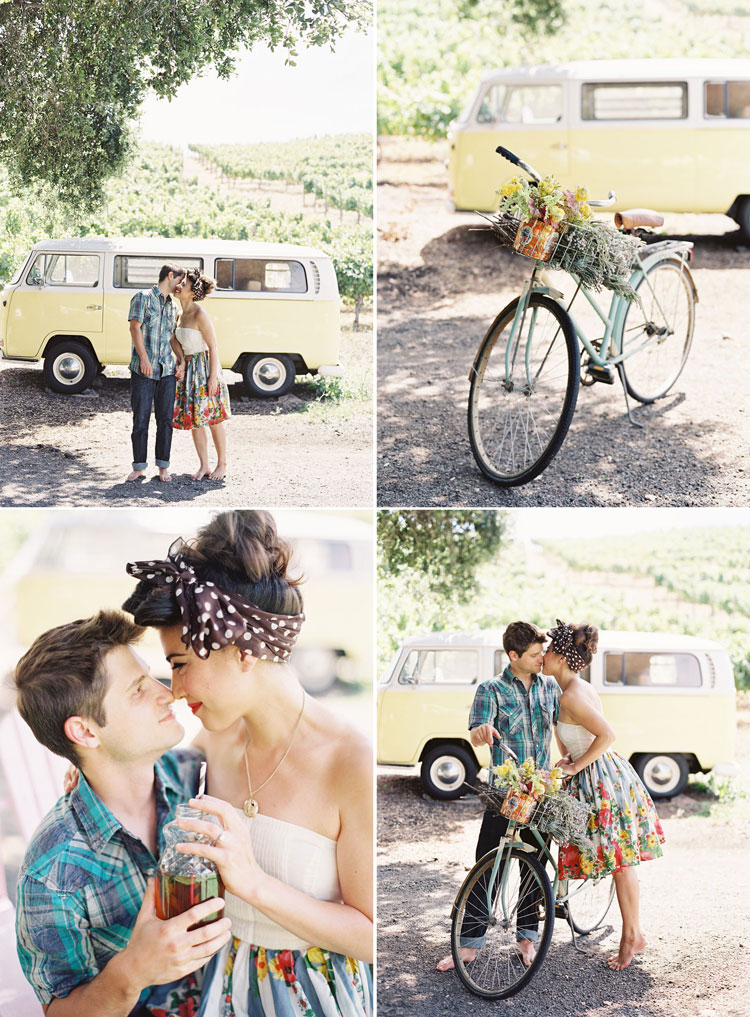 And of course, you know it's going to be beautiful when Krista Jon has a hand in it!  And I love all the adorable props that Archive Vintage Rentals brought in!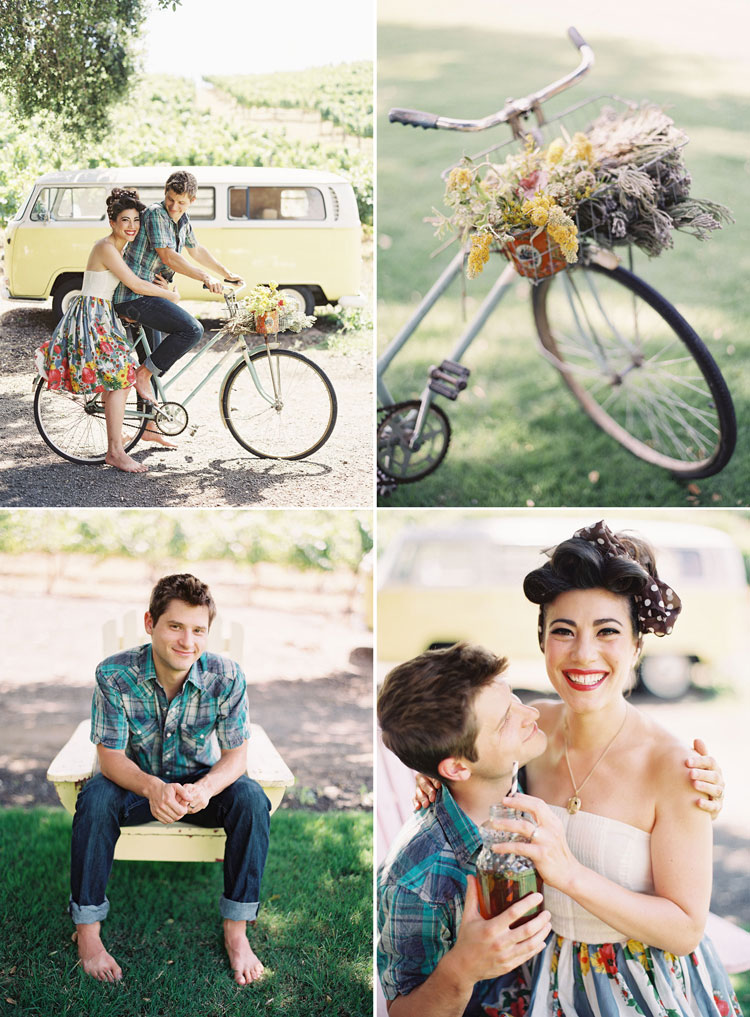 Lauren's makeup and hair is so beyond adorable thanks to the awesome Amy Clarke.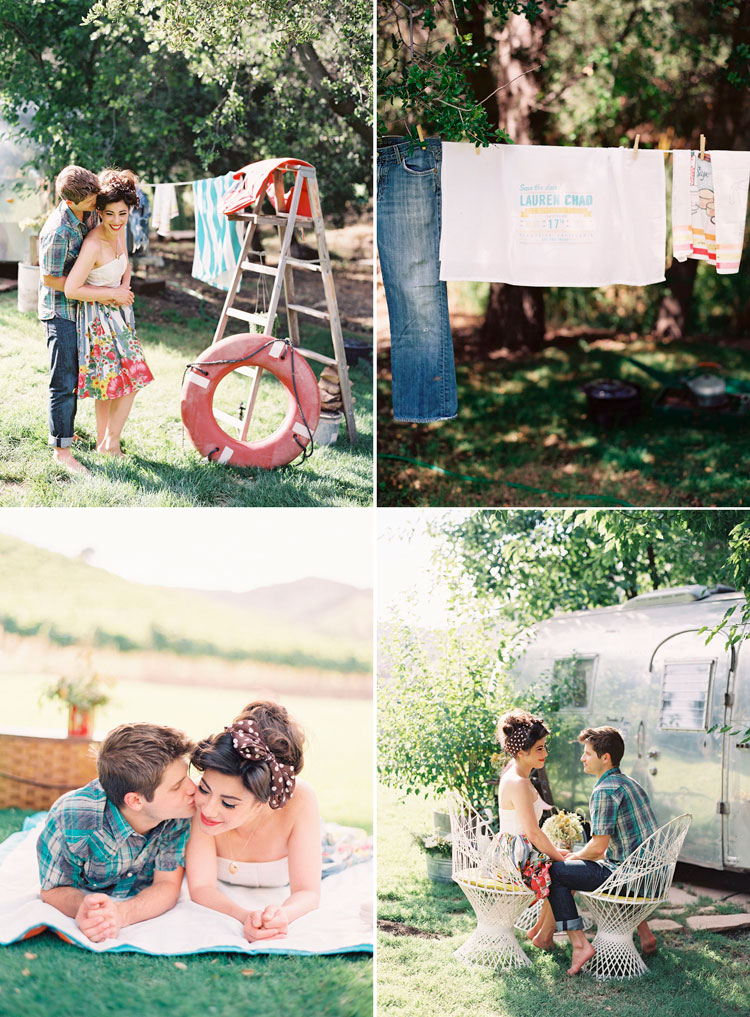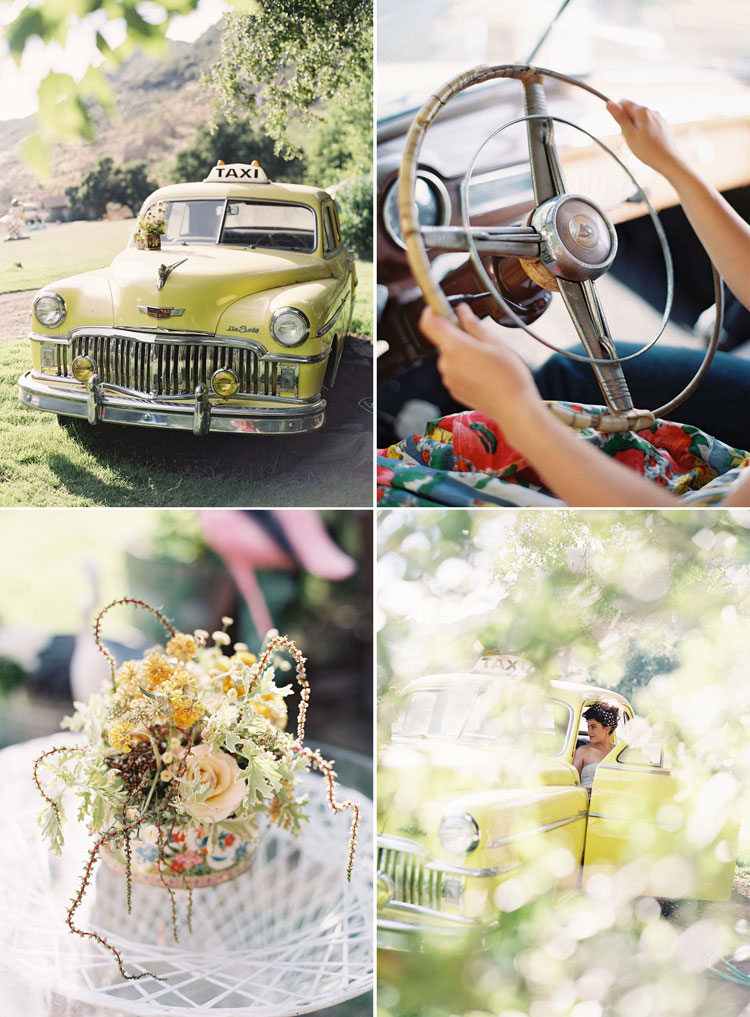 Is that not the most beautiful centerpiece you've seen?  I love how effortless Krista Jon's work is.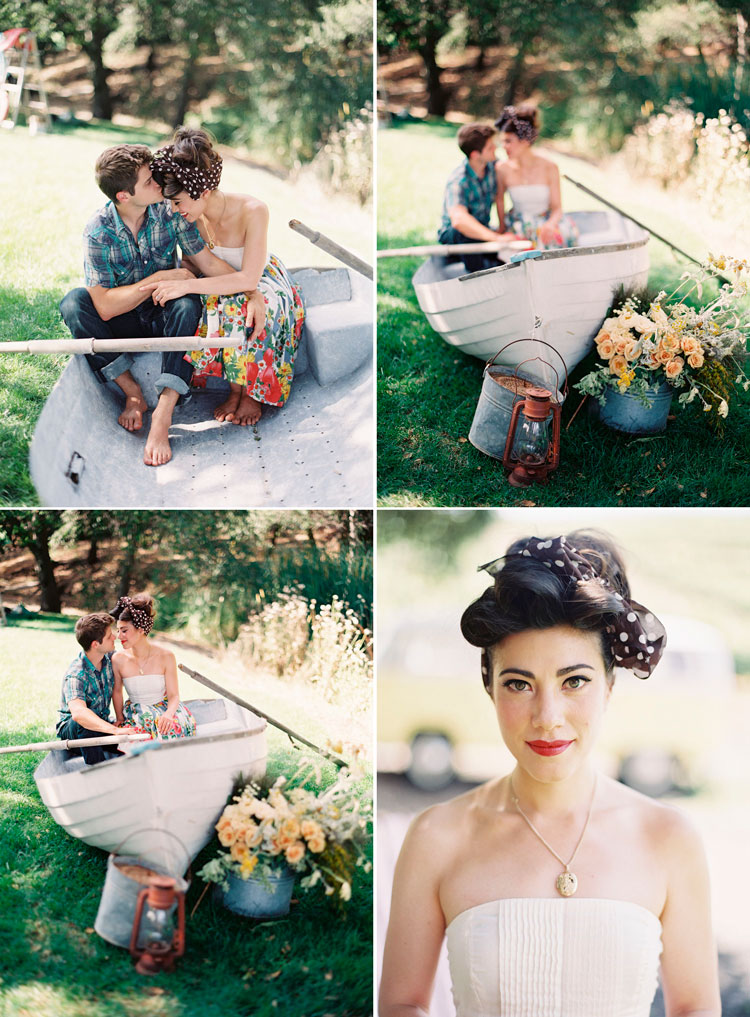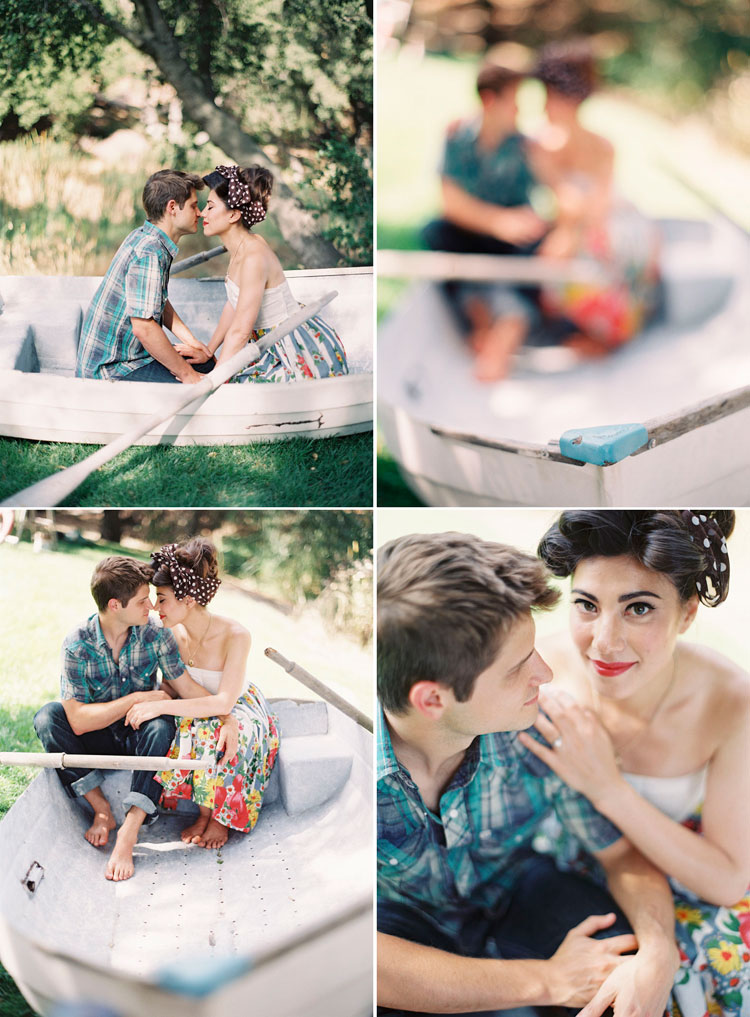 I LOVE this little row boat!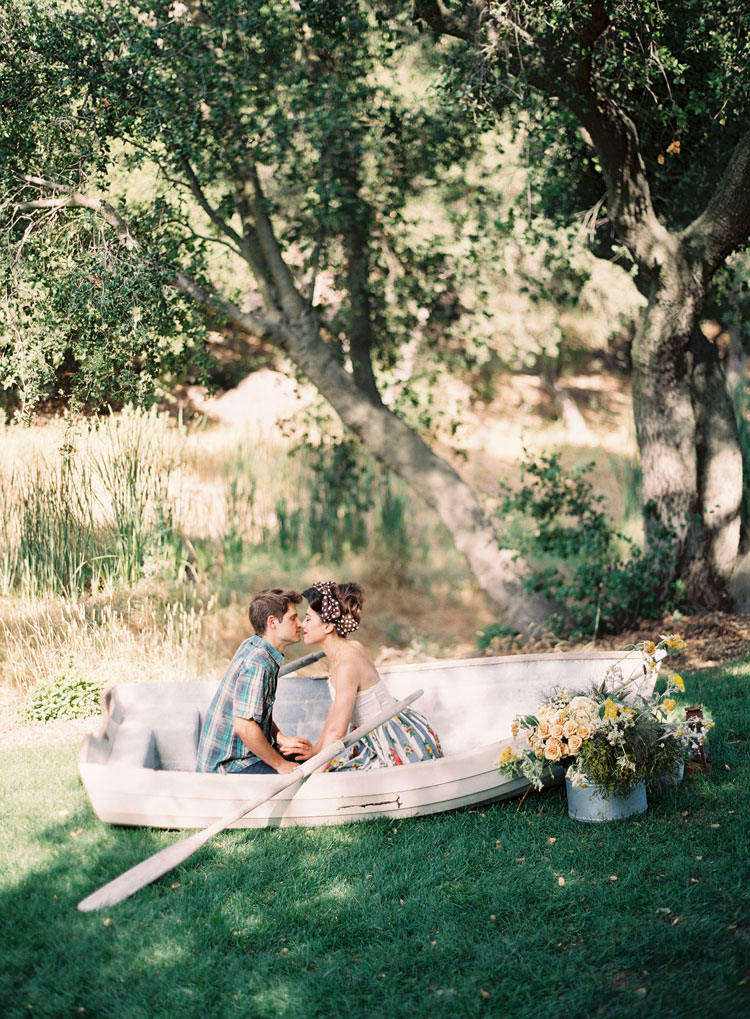 Special thanks to all the people who made this shoot possible:  event designer: Lovely Jubilee // floral designer: Krista Jon // venue:Saddlerock Ranch // graphic design: Jen Simpson Design // rentals: Archive Vintage Rentals // workshop coordinator: Skybox Events  //  makeup artist: Amy Clarke Makeup Artistry  //  film processing & scanning:  Richard Photo Lab