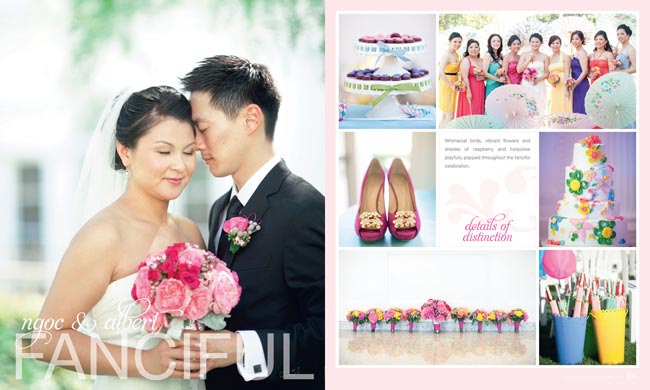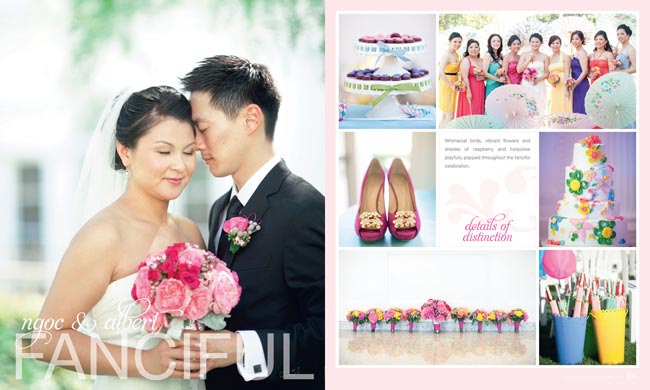 2 spreads from the current Ceremony Magazine!  On newsstands now!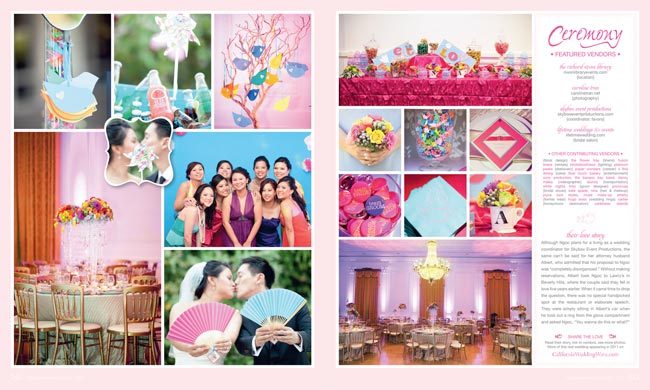 It's the most colorful and fun wedding I've been a part of.  Here's a little more eye candy from their wedding.  It's really was as sweet as candy!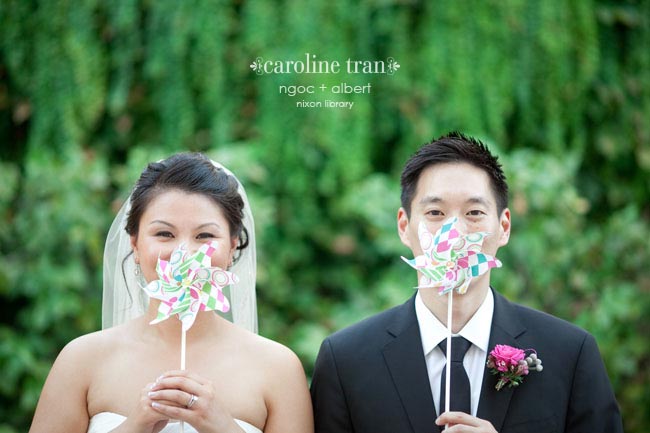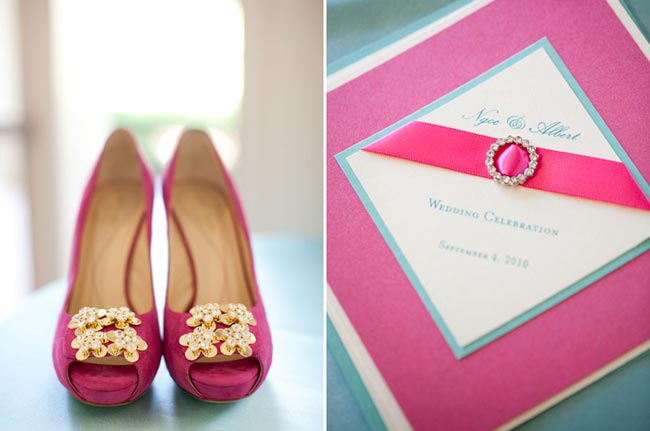 I love her little time line graphic: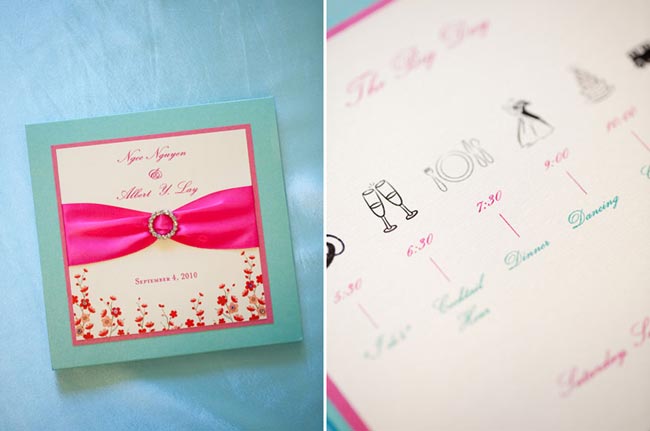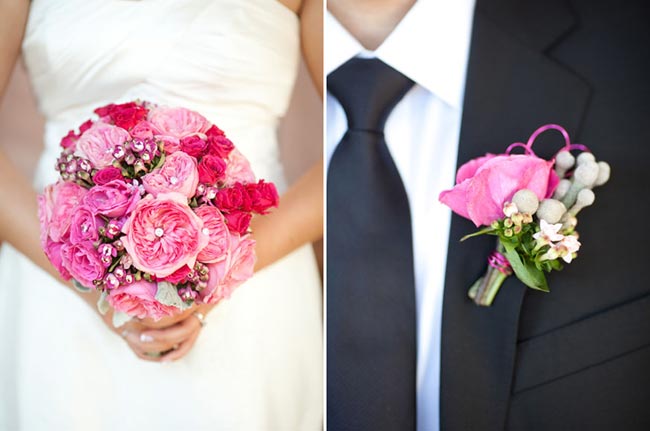 One of my favorite part is how colorful all the bridesmaids dresses were!  Ngoc literally just told them to go out and buy any colorful dress.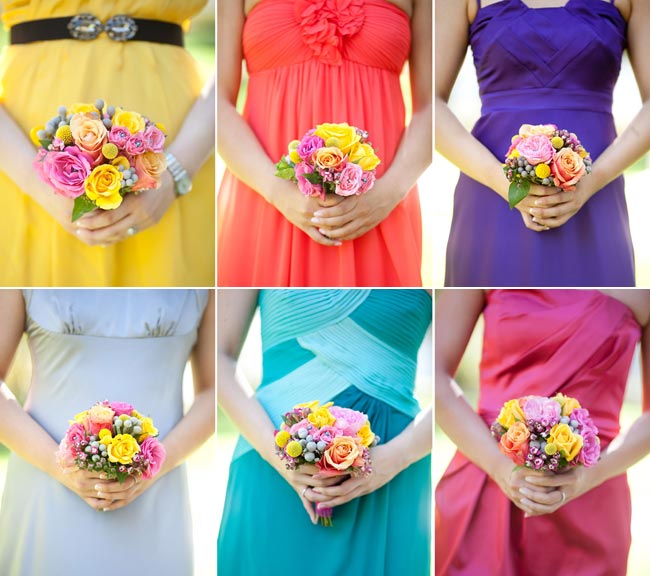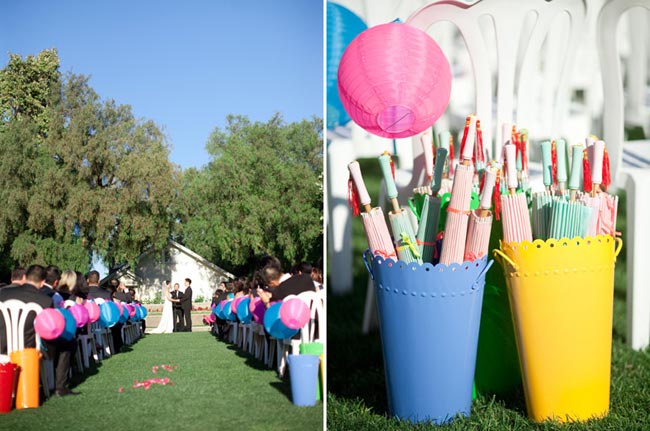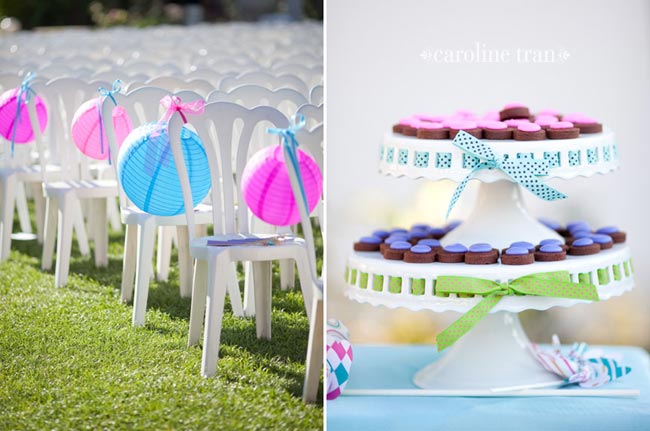 Love how guests can "tweet" them: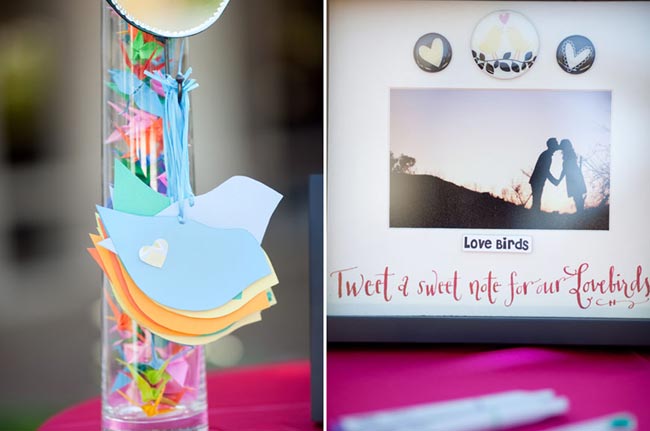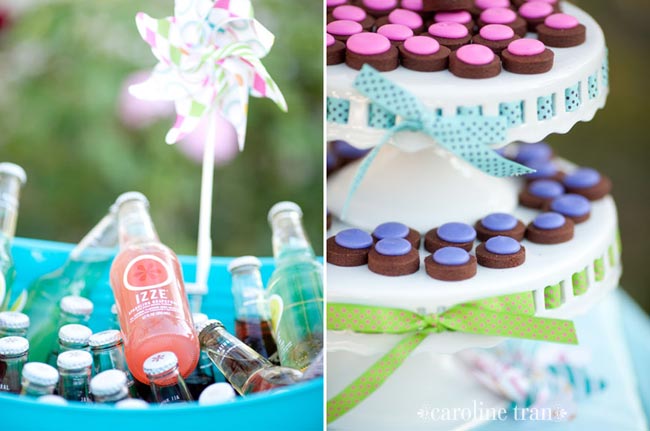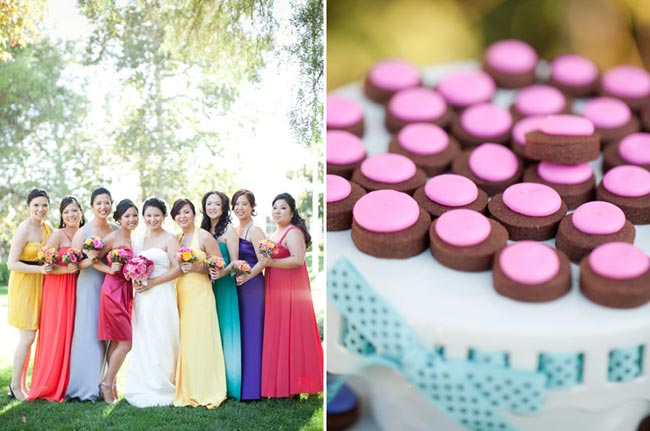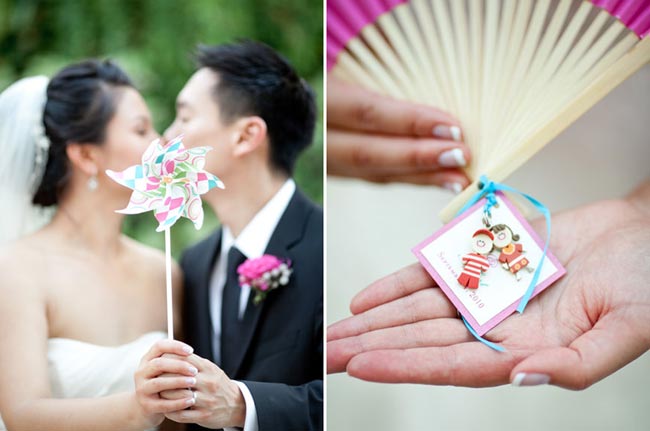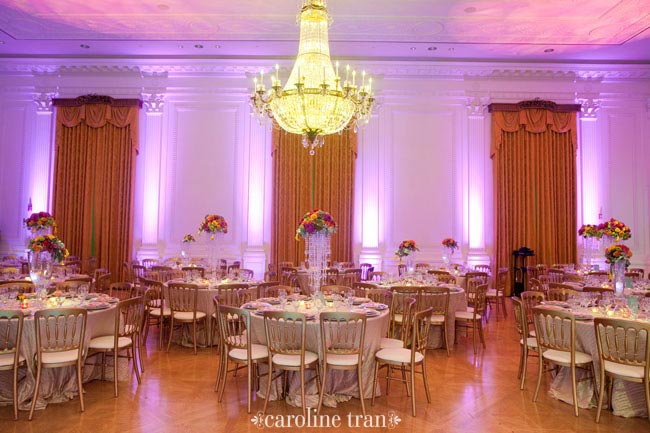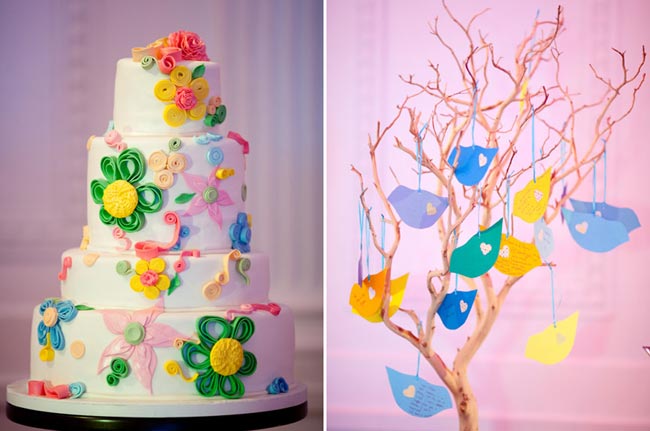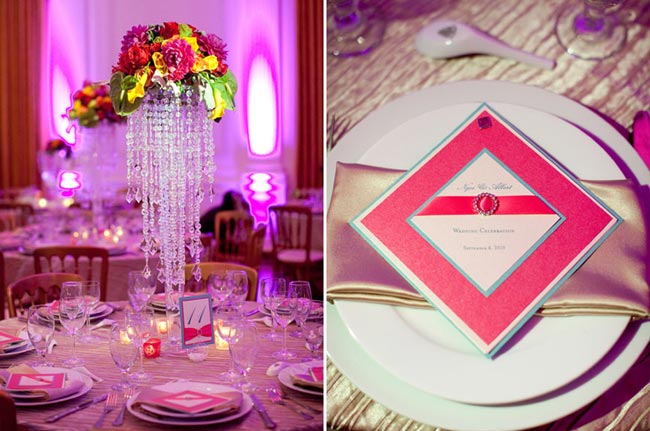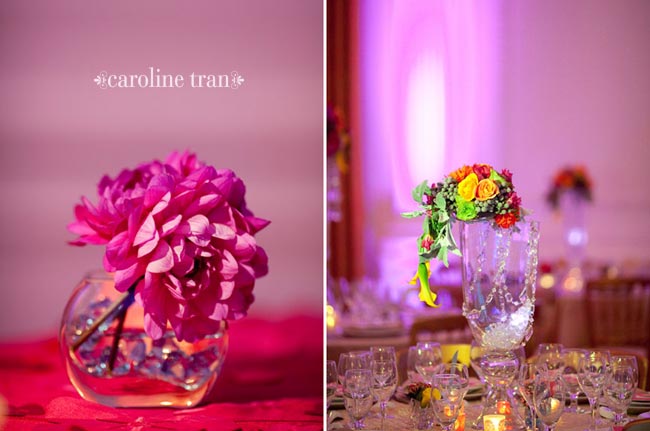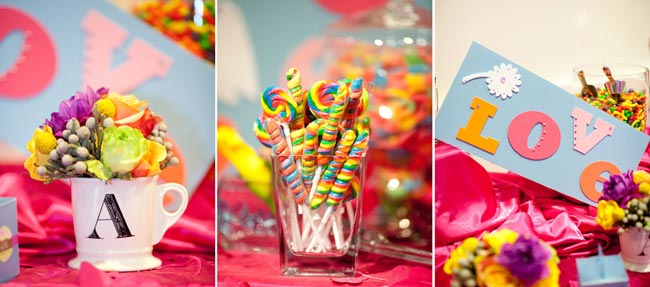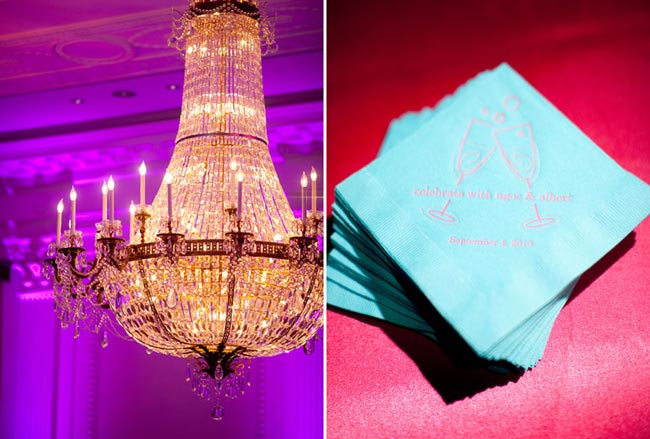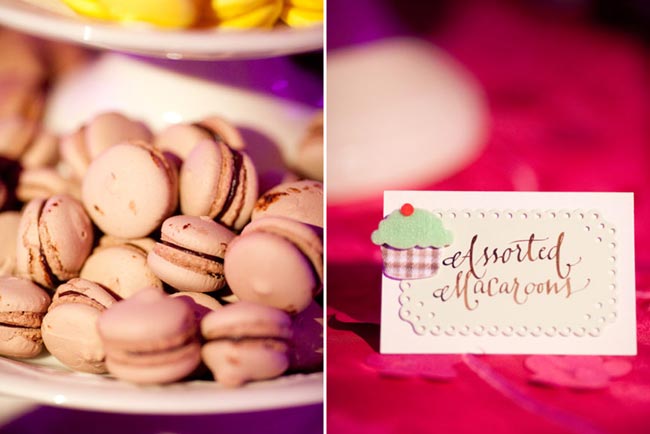 I think she's a Twilight fan: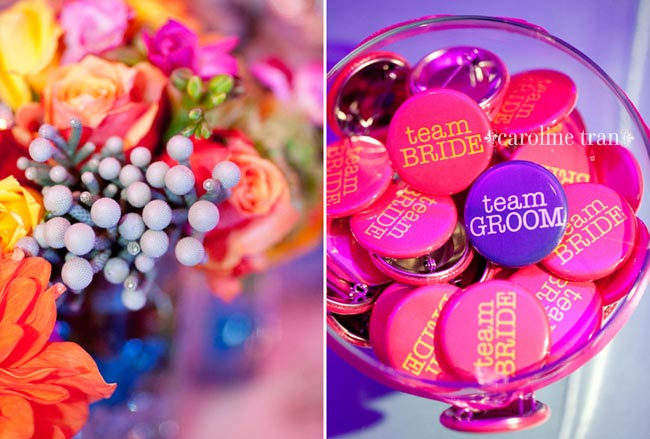 Ngoc changed into a color dress at the end of the night too.  Her bright blue photo booth backdrop looked awesome.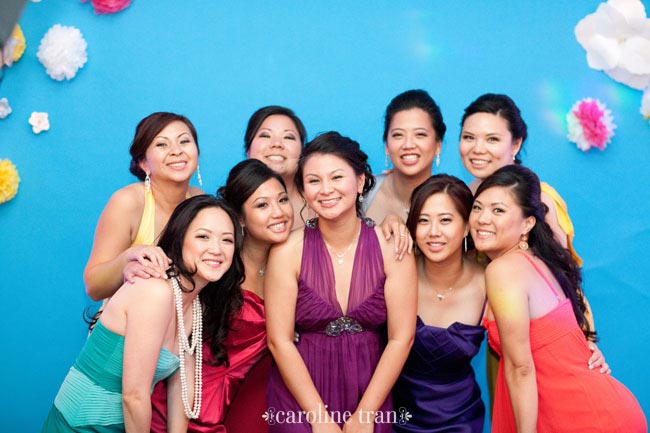 Vendors:
Venue: Nixon Library
Coordination: Skybox Event Productions
Floral: The Flower Tray
Lighting: Platinum Peaks
Stationary: Paper Wonders
Caterer: S Fine Dining
Cake: Final Touch Bakery
DJ: Zuno Productions
Video: Alumiq
Hair & Makeup: Joyce Luck & Muse Makeup