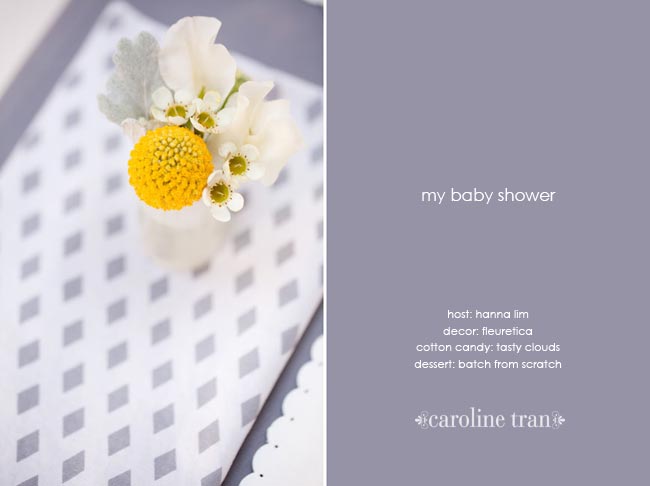 I am feeling like the luckiest girl right now.  Growing up, I never had any close friends.  I had a gazillion acquaintances, but never any close friends.  I hated how cliquish high school was and chose not to be part of any cliques.  Instead, I hung out with several cliques, but was never truly a part of any.   In college, I learned the value of close friends and decided that I would put my energy into those who are real friends.  In grad school, I met a girl named Hanna.  We instantly clicked and have become close friends since.  We saw each other through so many milestones.  She inspired me in so many more ways than she'll never know.  Her and her now husband inspired me to start my own business.  And Hanna just launched her new company, lollacup, and I couldn't be more proud and inspired!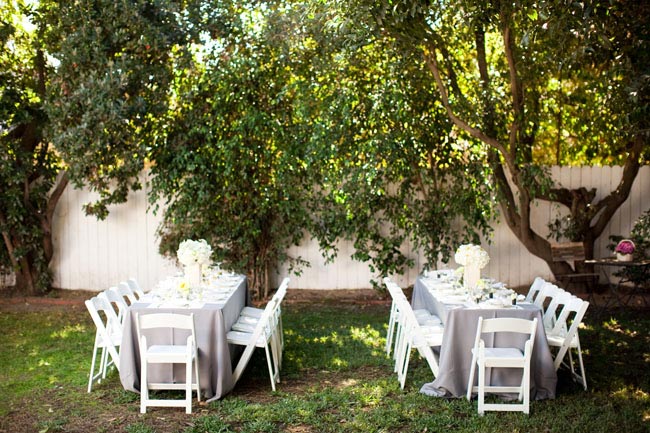 I was so fortunate to have the very amazing Fleuretica not only do the flowers for my shower, but also most of the decor.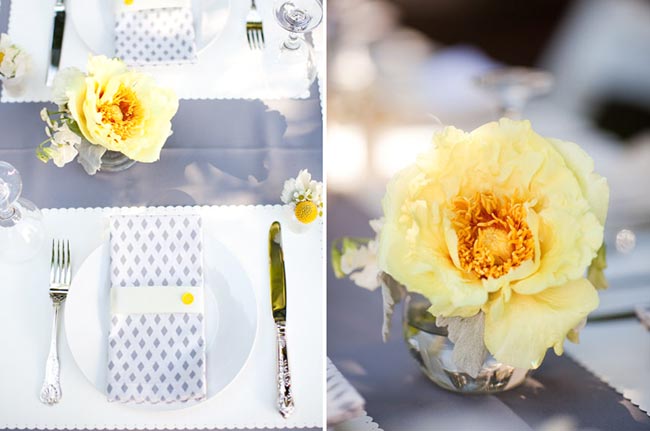 I LOVE the custom napkins!  I love geometric patterns.  And I LOVE that they used film canisters as mini vases!!!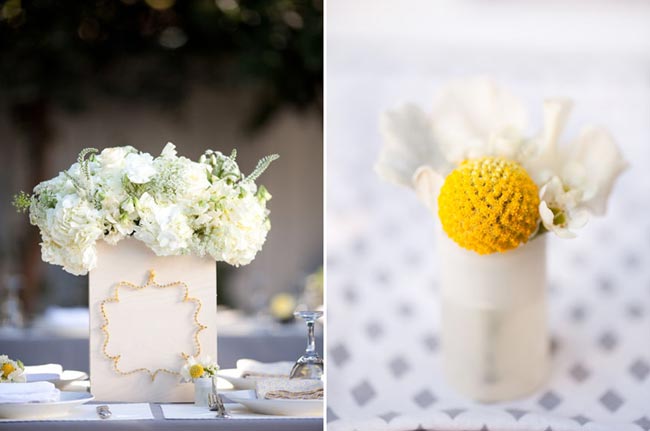 Custom silk screened place mats: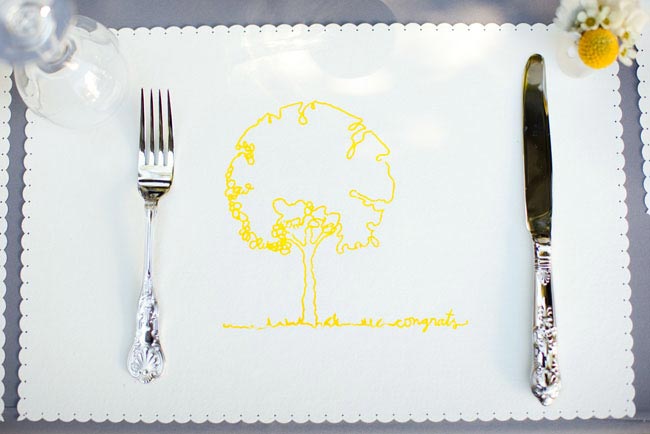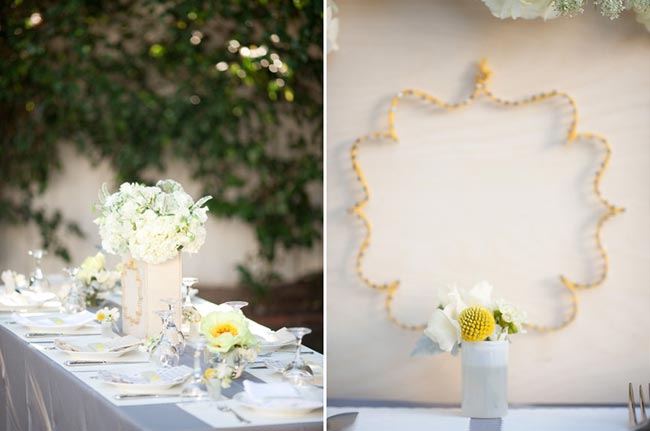 Can you believe Euri & Kendra hammered in all those nails?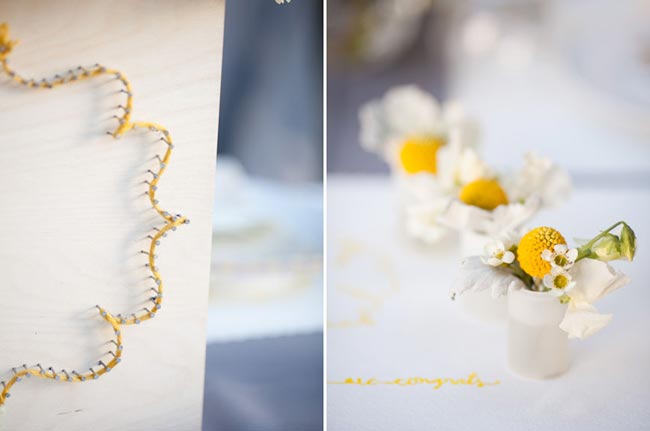 Love the yarn & ribbon signage!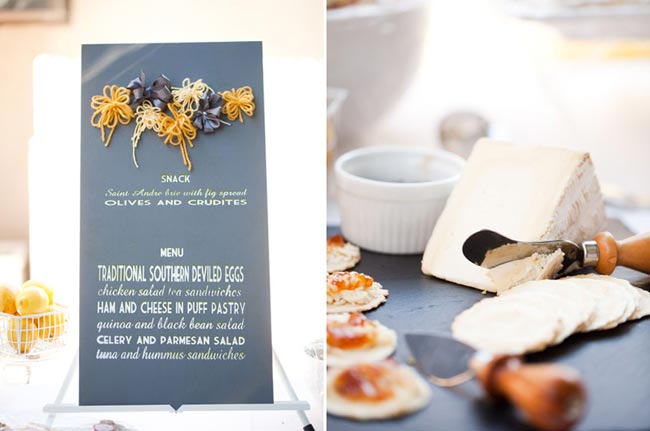 Hanna's also an amazing chef.  She made all the savory foods, and sent guests home with homemade jam!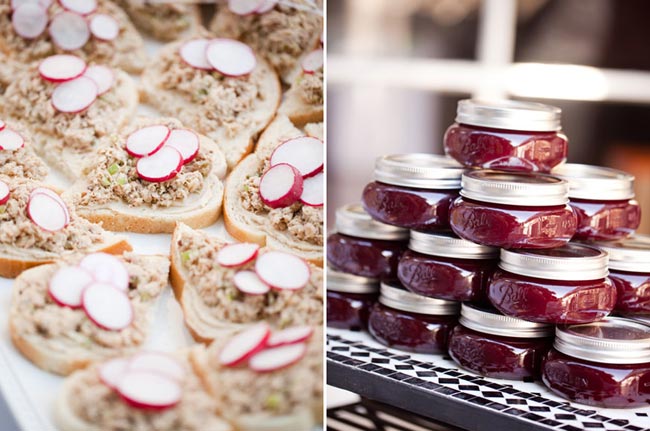 I was also so honored to have Esther from Batch from Scratch make desserts for us.  I love the dessert table!
Euri & Kendra spelled out the menu with gold wiring!  And I love the little cotton candy hot air balloons.  Yummy cotton candy by Nina from Tasty Clouds.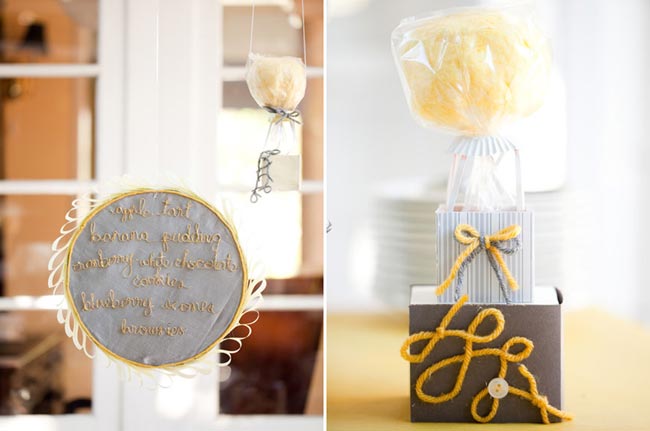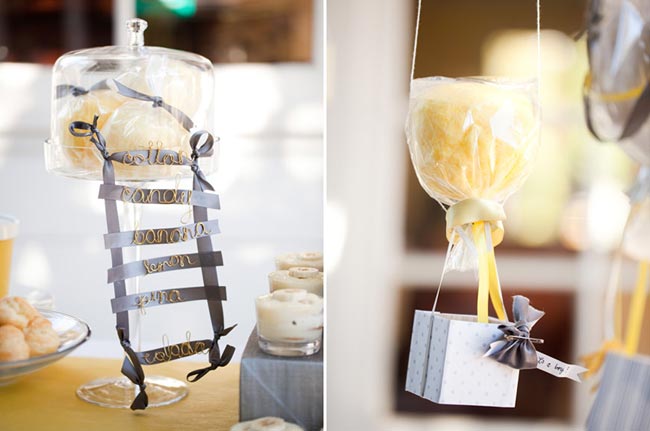 I keep telling people that they have to hire Fleuretica for full event design and not just florals.  Look at the amazing details and how creative/crafty they are!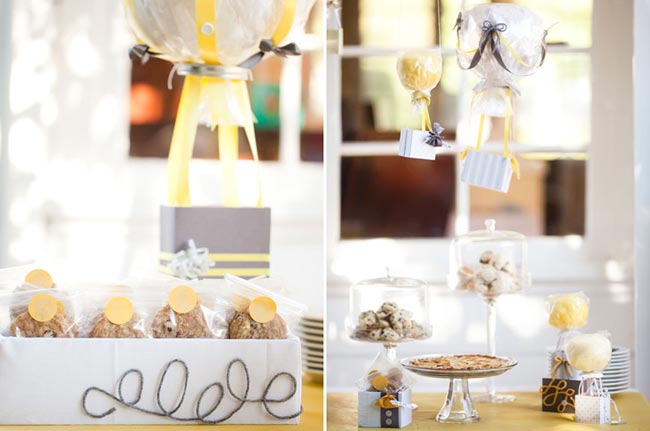 Esther made some amazing Apple tart & scones!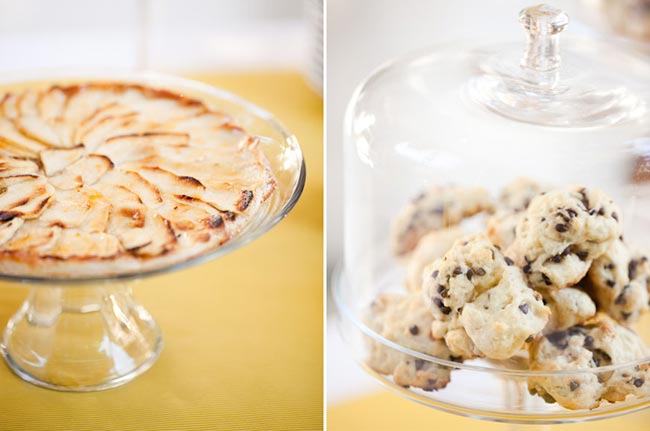 And my favorite was her banana pudding!  I ate an entire container: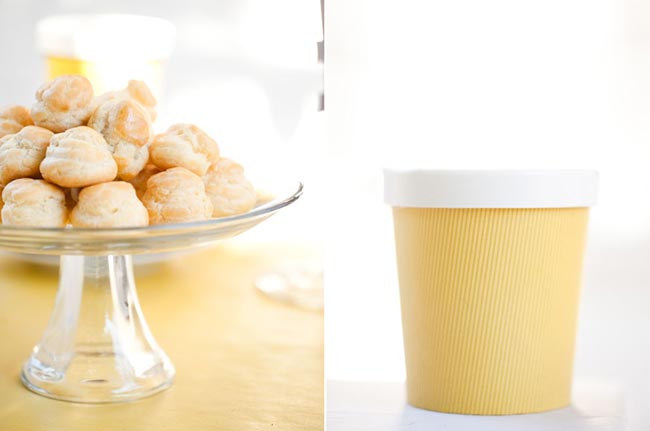 Isnt' the yarn ladder cute?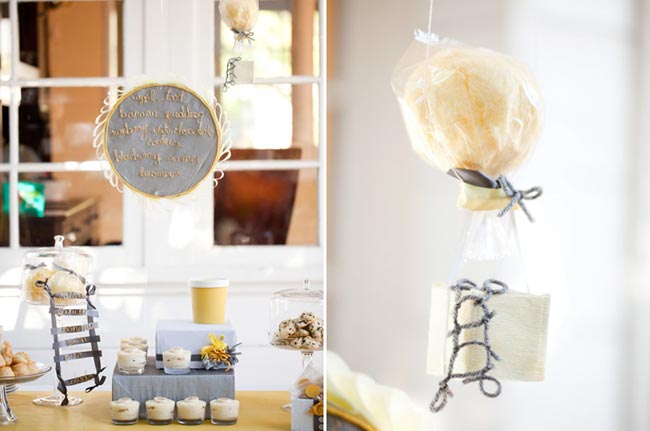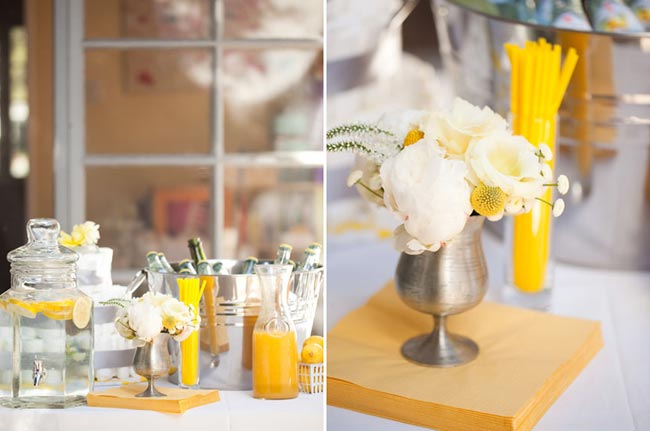 I love all the little button adornments.  For those who don't know, I used to sew most of my own clothes.  Too busy now-a-days, but I want to start again.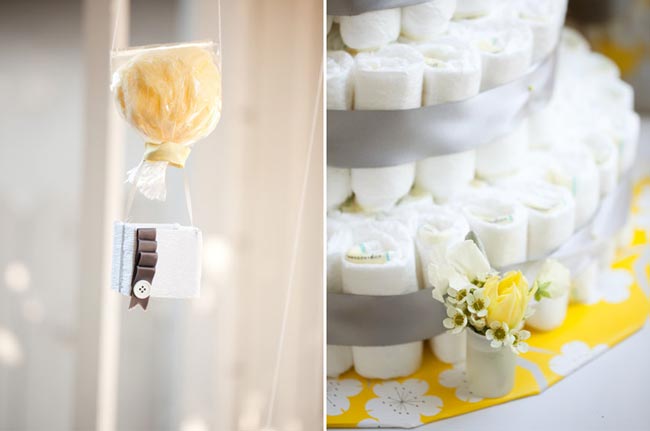 And pretty letter pressed cards from Papeterie.  I heart letter press!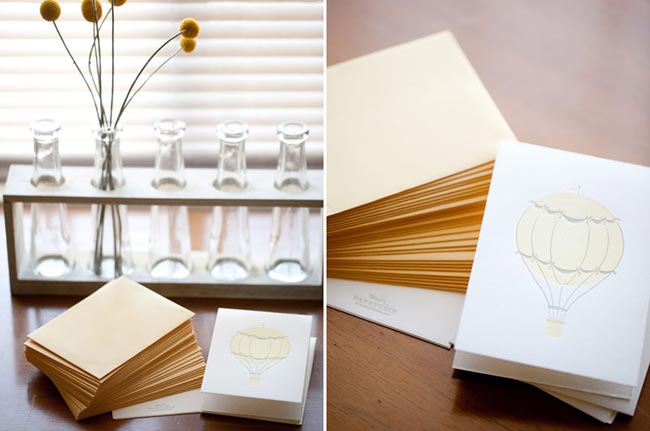 And the winning puppet from the puppet decorating contest: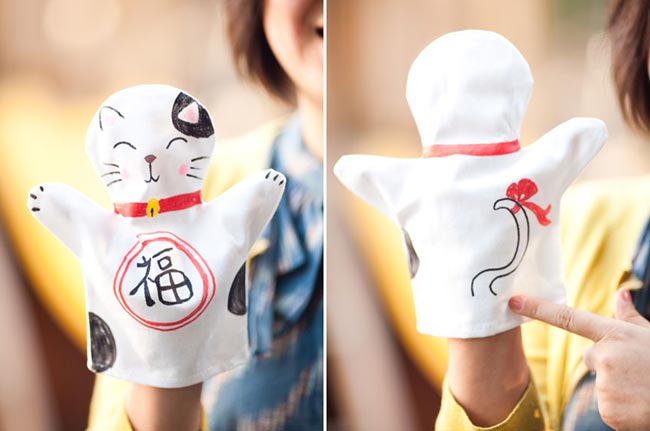 Thank you all for showering me with so much love and support!  In case you're wondering, one of my favorite gifts were the dinners that people delivered to me during the first month postpartum.  Hanna organized a dinner delivery service where my friends signed up to bring me dinner and it was the best thing ever!  For the first week, the days just blur into one loooong day.  It's nearly impossible to get out of the house the first 2 weeks, and difficult to get out of bed the first few days!  I can't believe this was only a few months ago.  Pre-Cameron days seem like a world ago.