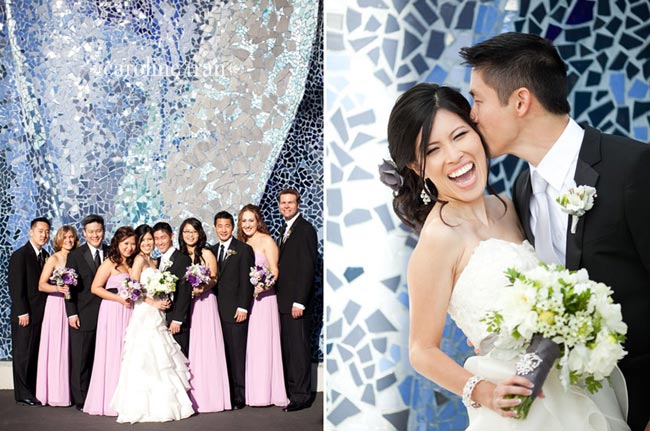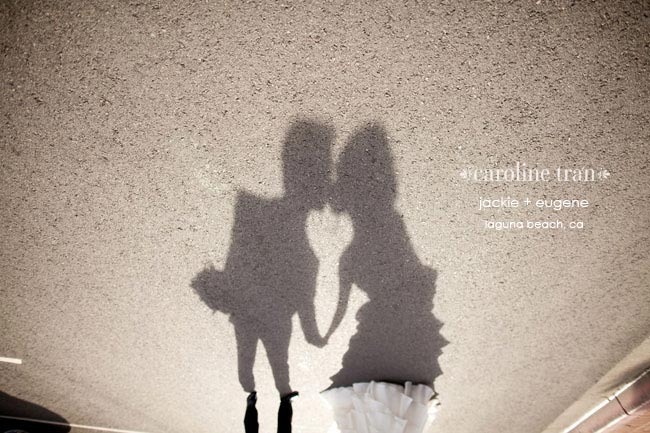 Remember the sweet cupcake engagement photos I blogged about last year?  Well, the very cute Jackie & Eugene are married!  You can read more about them from their engagement post, but in a nutshell, they're both ER doctors.  That's where they met.  Jackie loves shoes.  I mean, really loves shoes!  Don't believe me?  Here are most of the shoes she wore this day: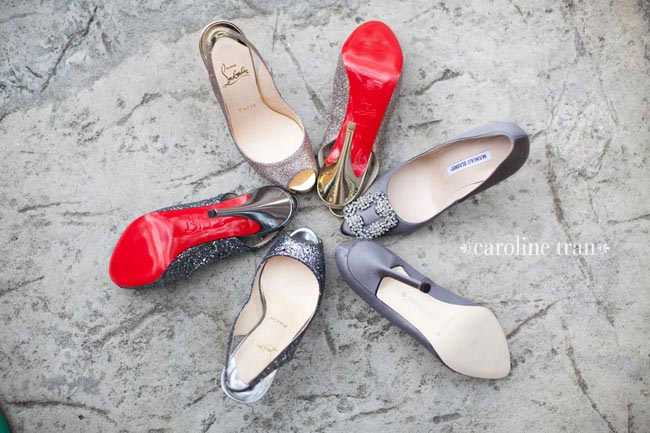 Yes, not one, but two pairs of Louboutins!  One of her bridesmaid jokingly said, she spent more on her shoes than dress!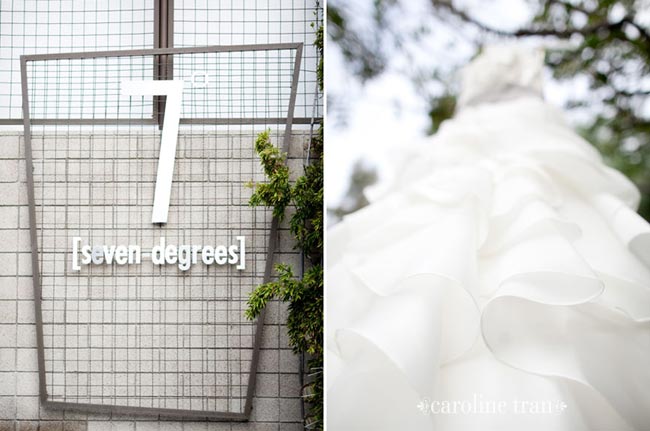 I love her beautiful Jim Helm dress!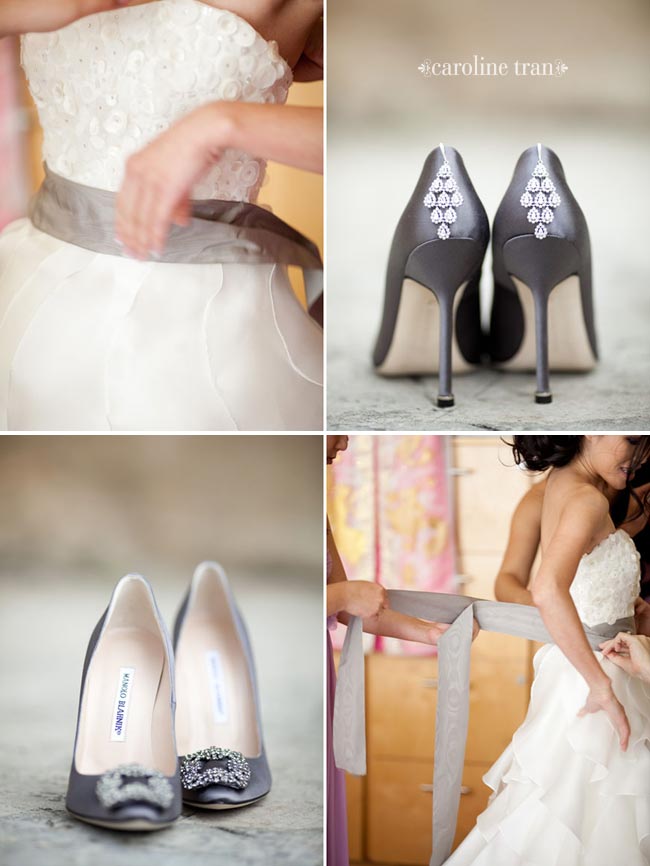 Her purple/pink color palate was perfect!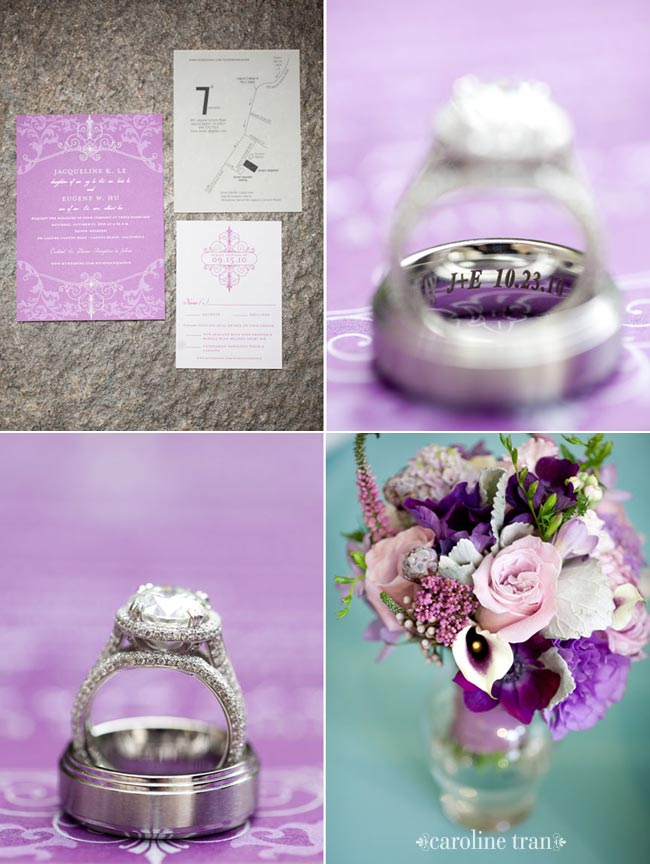 And I love this pairing…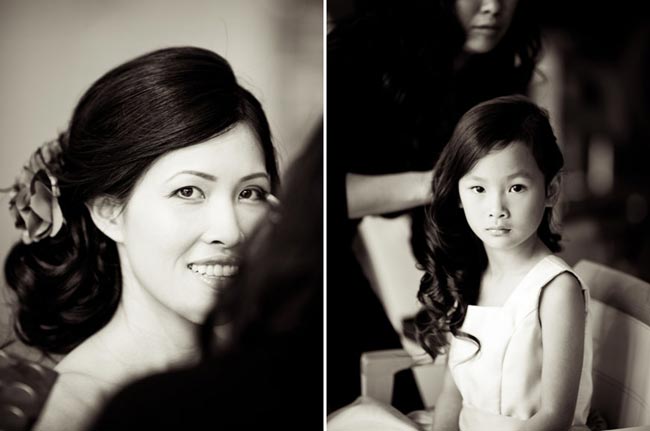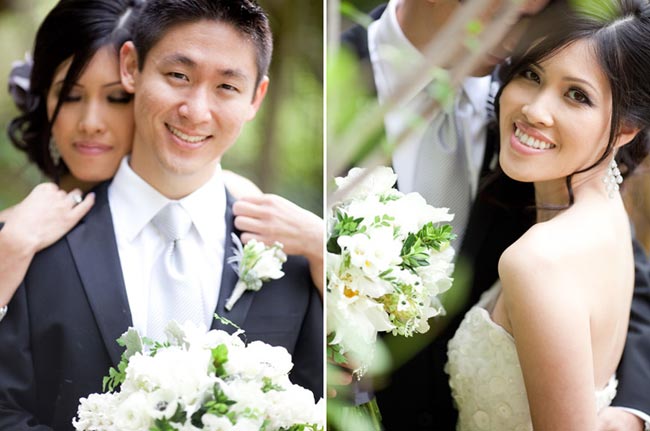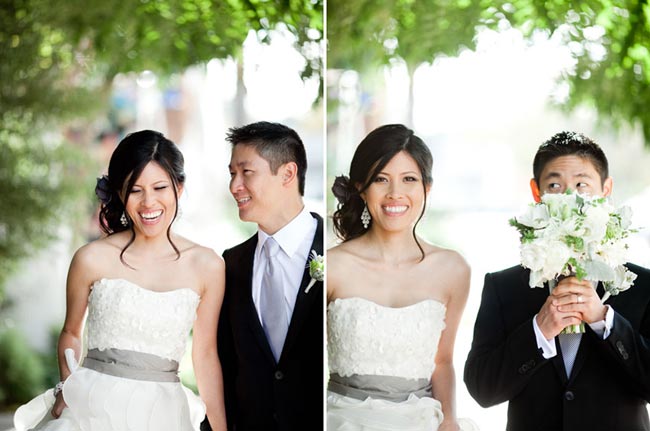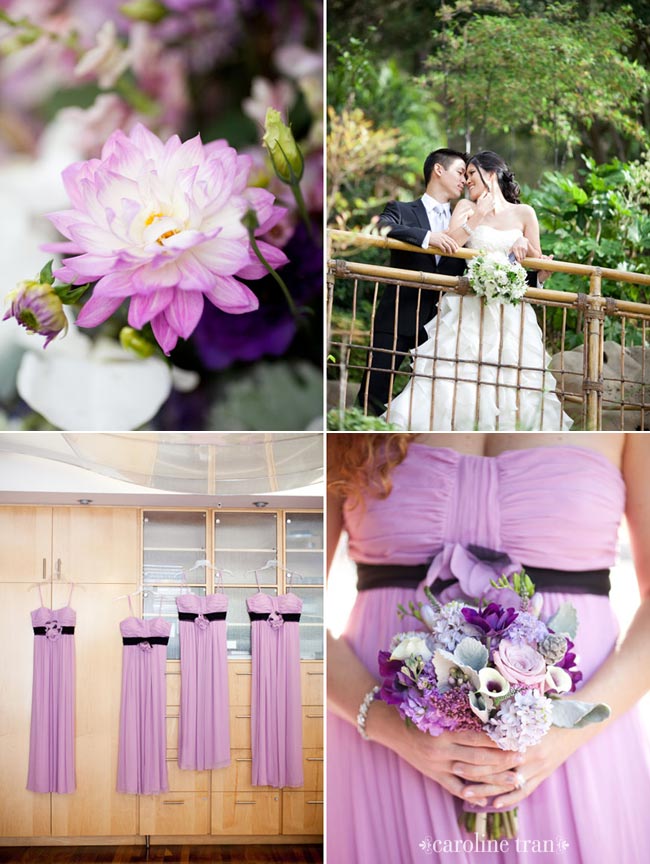 Flower Allie did a perfect job on the flowers!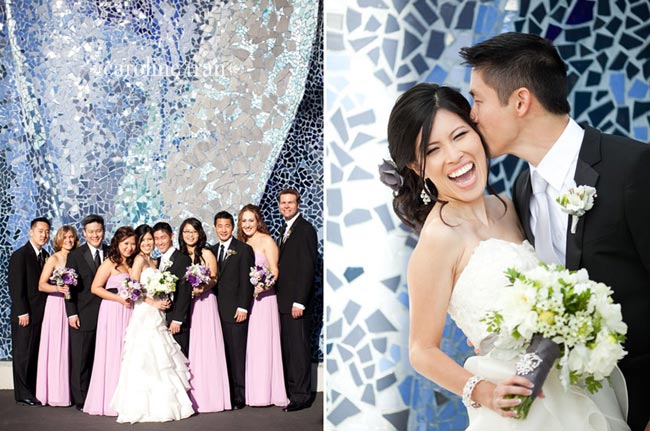 Look at those layers!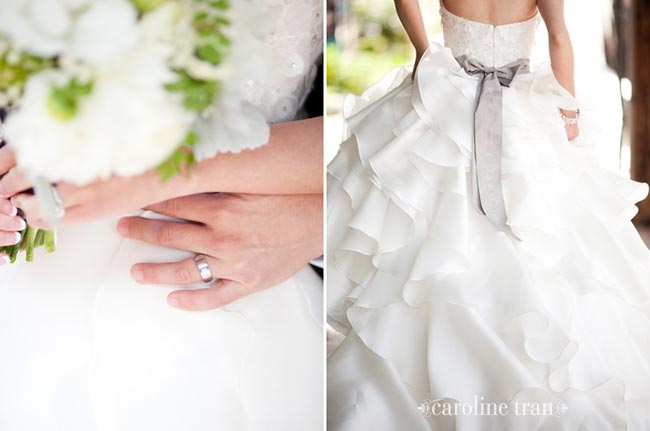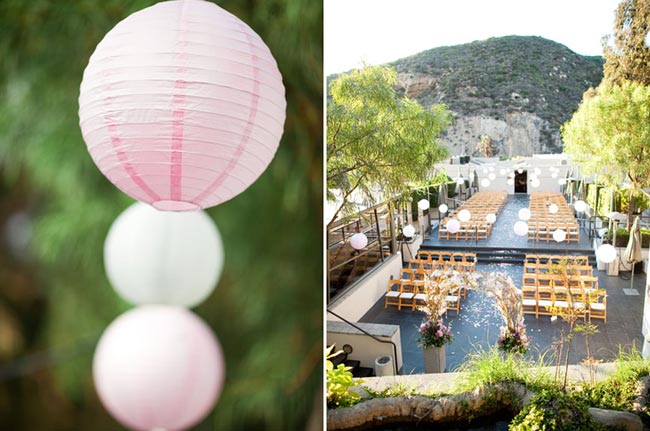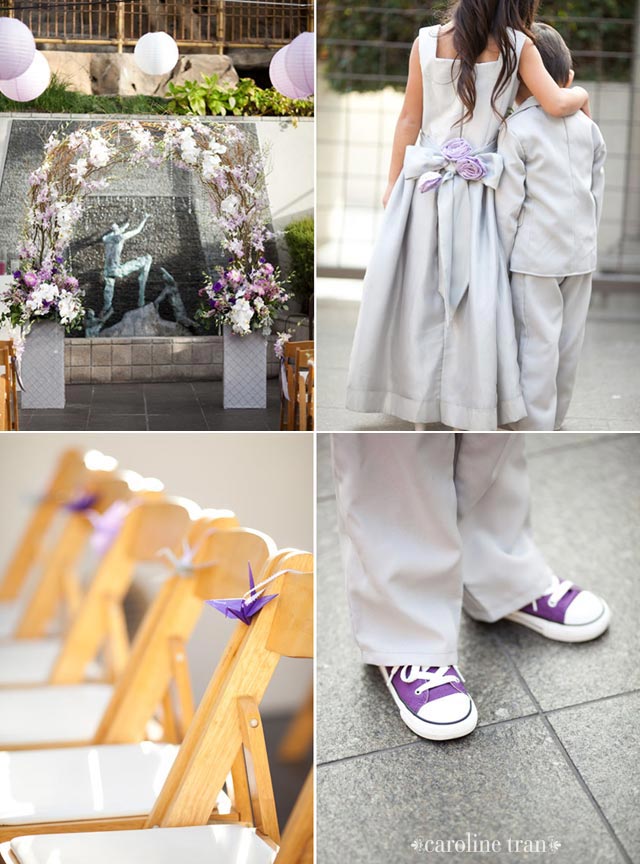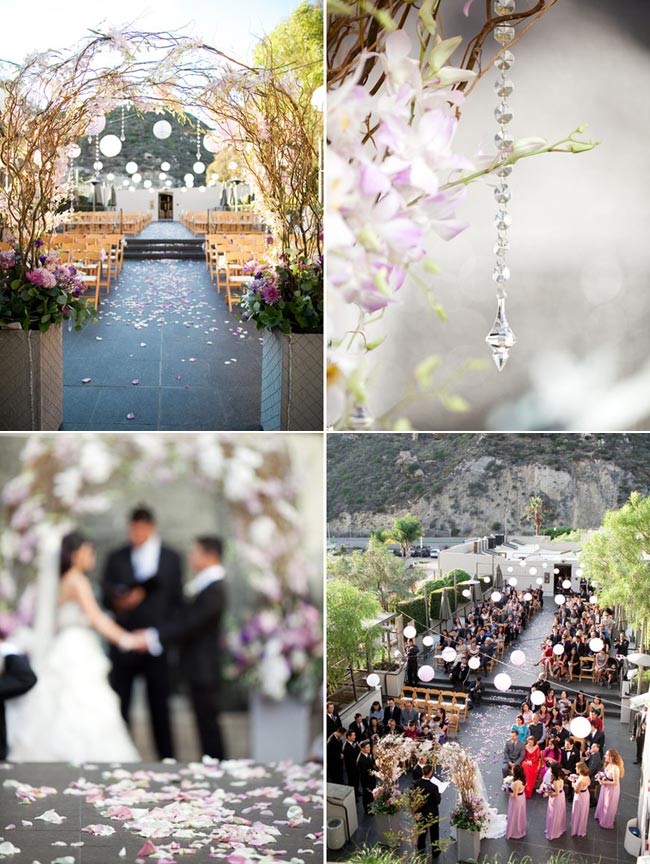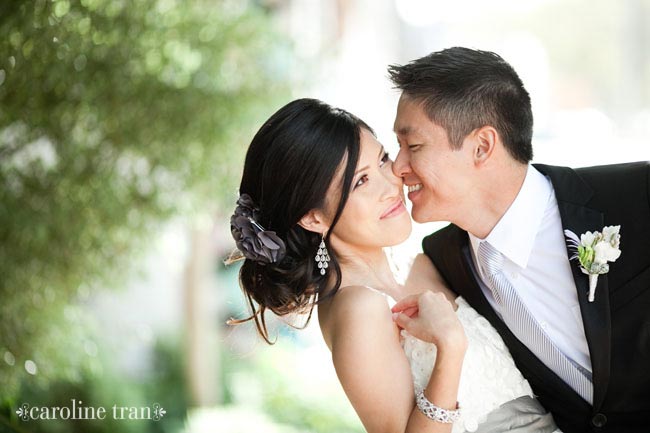 Love this giant crossword puzzle they had going on during the cocktail hour: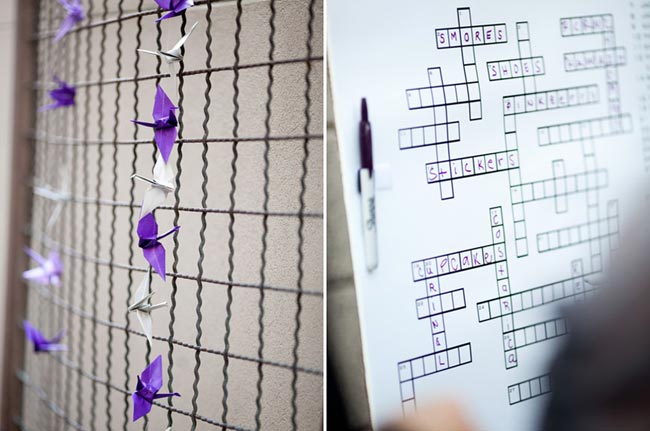 And the magic of Flower Allie: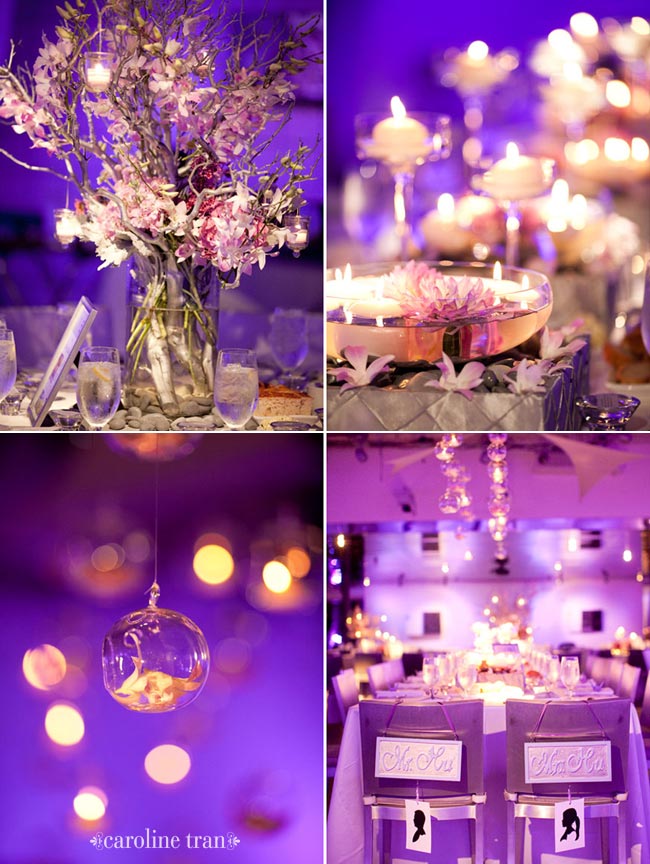 All the candles and hanging balls were magical!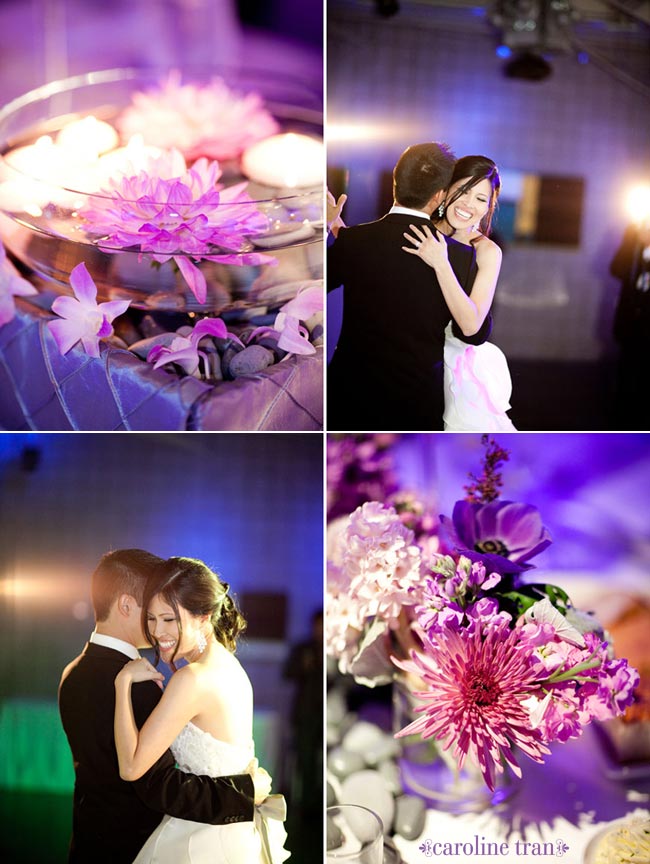 All evening, they had a silhouette artist there cutting silhouettes for guests!  She cut two – one for the guest book and one for the guests to keep.  So cute!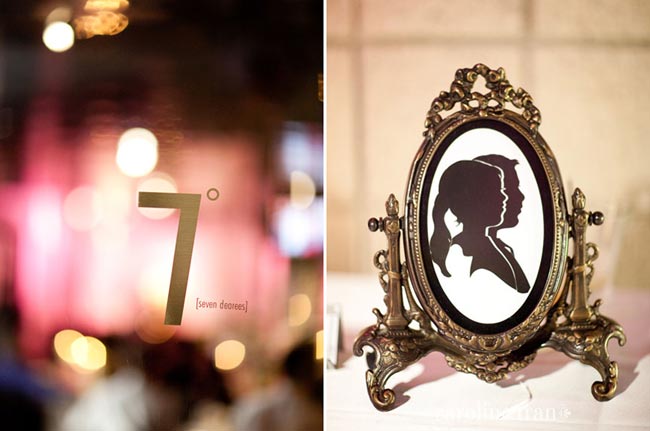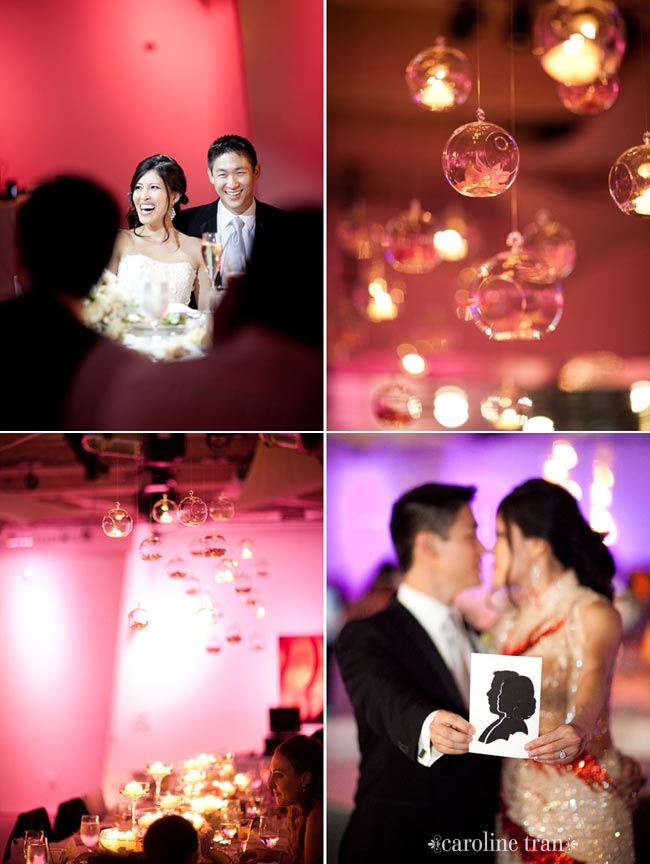 And who doesn't love a sparklers exit?!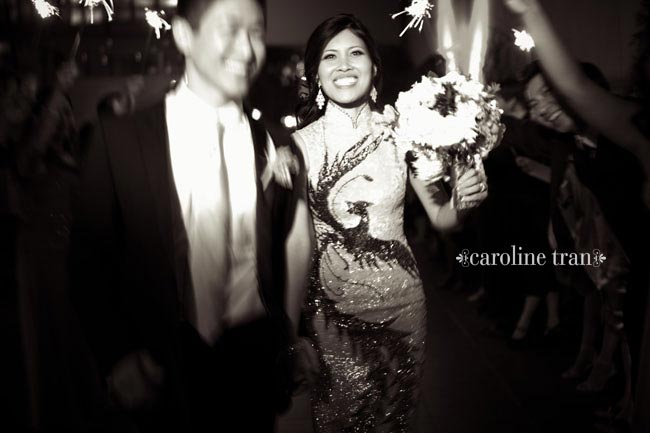 This blog has taken me all morning to do.  Not as easy as I thought to work in between his naps!   Cameron's crying, so got to go!   have a great rest of the week everyone!!  xoxo