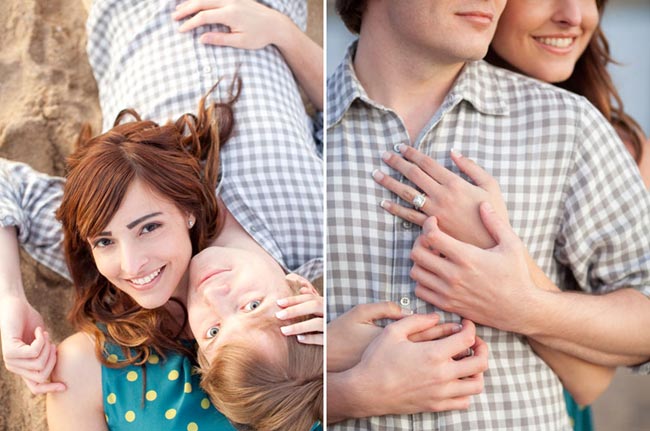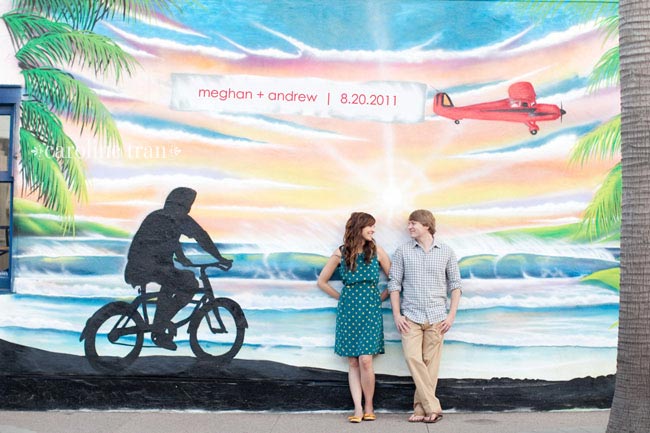 Meghan grew up spending her summers at Newport Beach/Balboa Island.  When she met Andrew, who was new in town, she brought him here on one of their first dates.  A few years later, they lived here while they studied for their Bar exam.  It's such a perfect way to get away and focus on nothing but such an important exam.  When we brainstormed locations to shoot at, it was really a no brainer!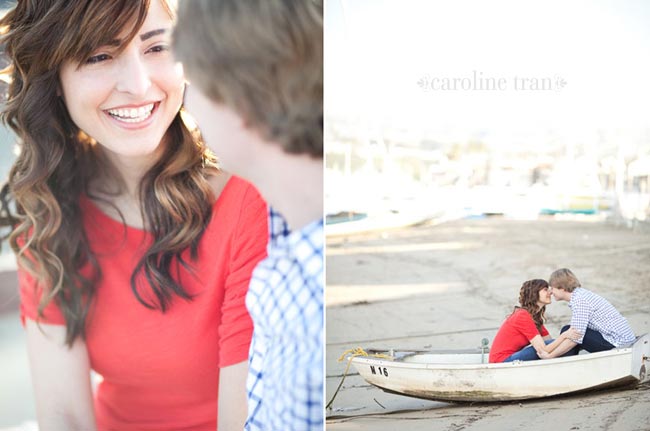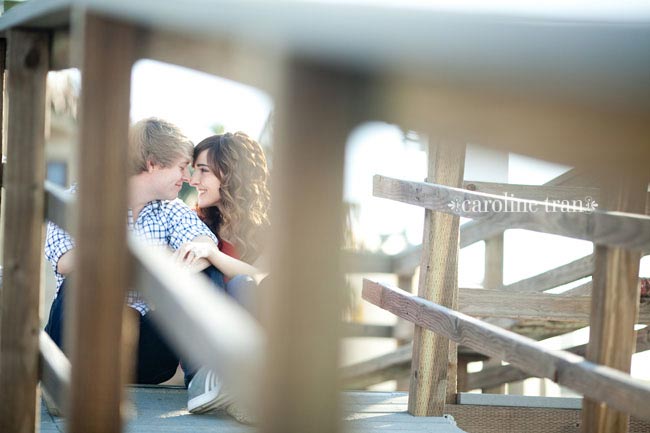 One of their favorite things here are the frozen bananas.  You get to choose your toppings.  We each enjoyed one after and it was delish!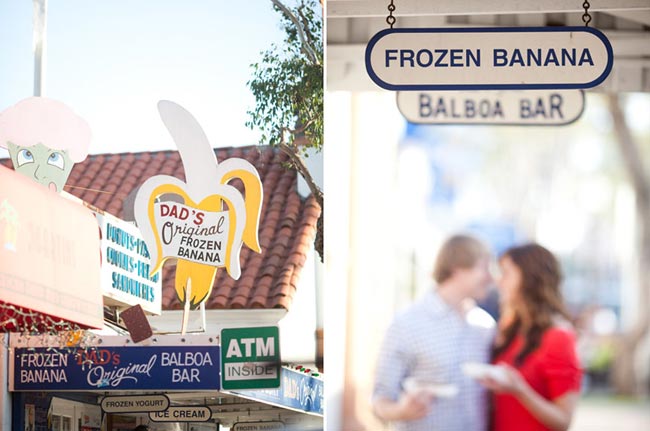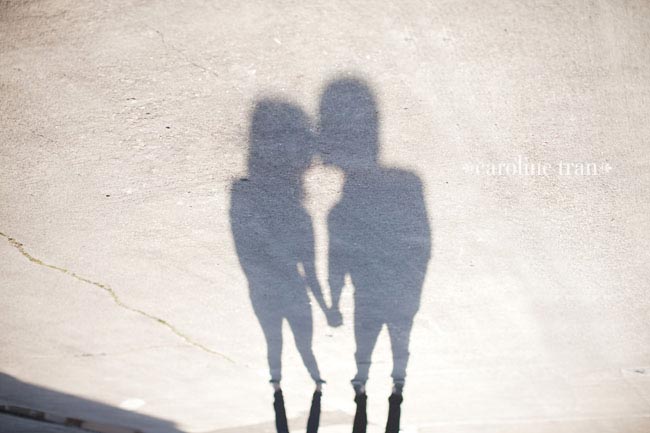 Then with a short boat ride, we left Balboa Island and went to Newport beach!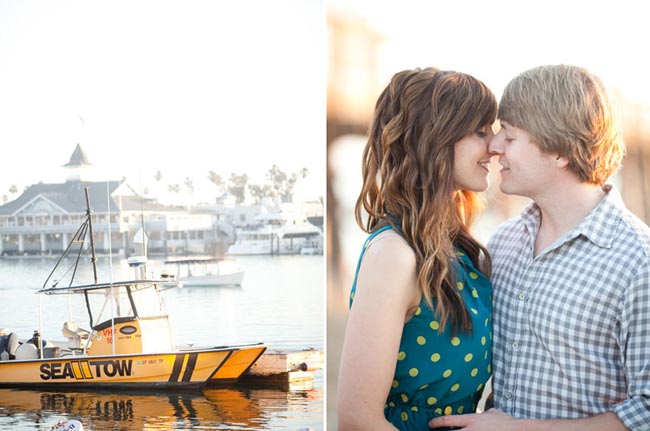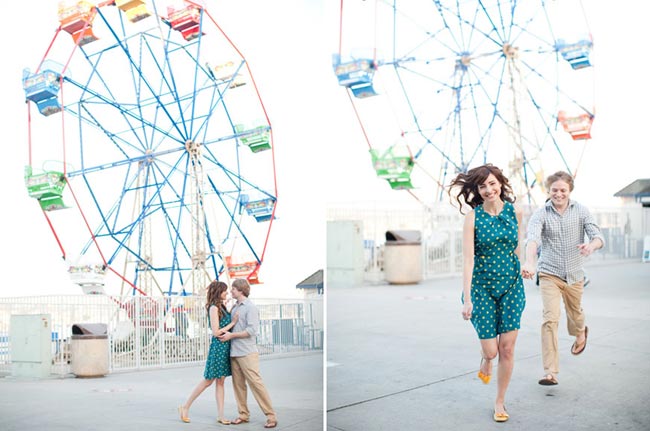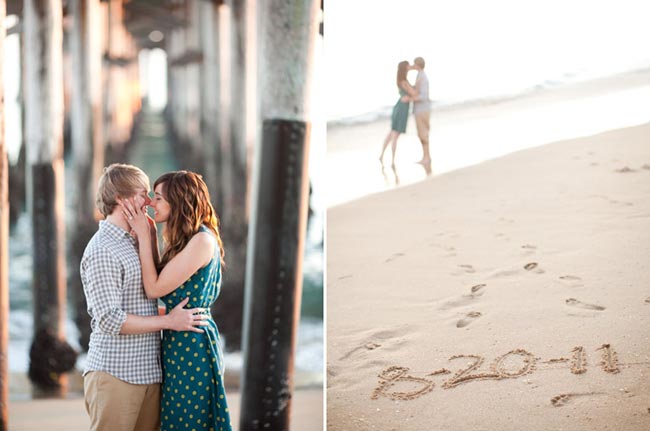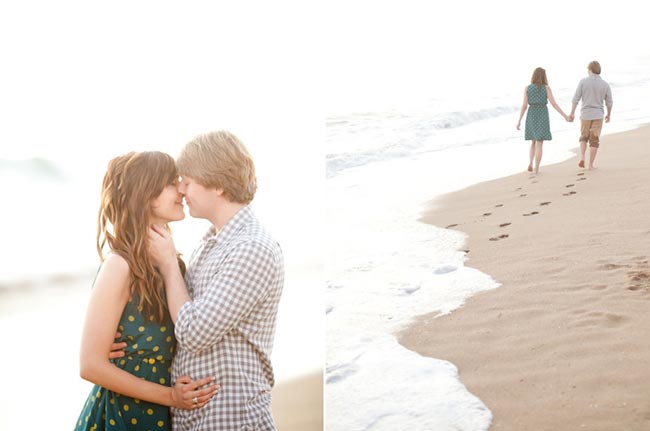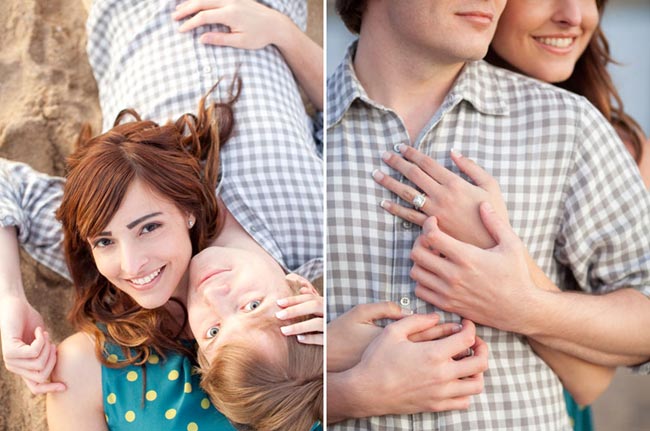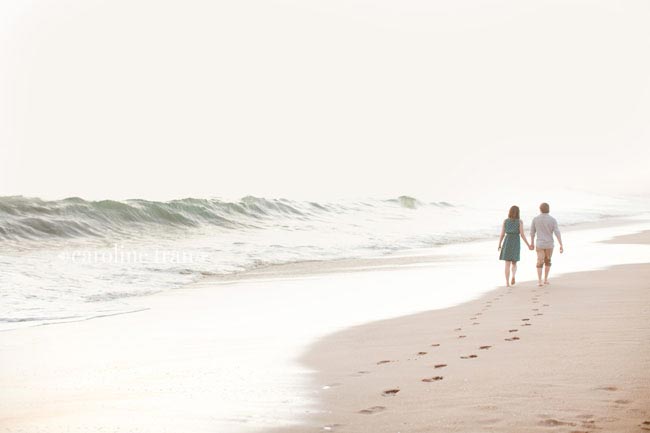 Meghan & Andrew are just the sweetest and I can't wait for their big day at the Monarch Beach Resort!