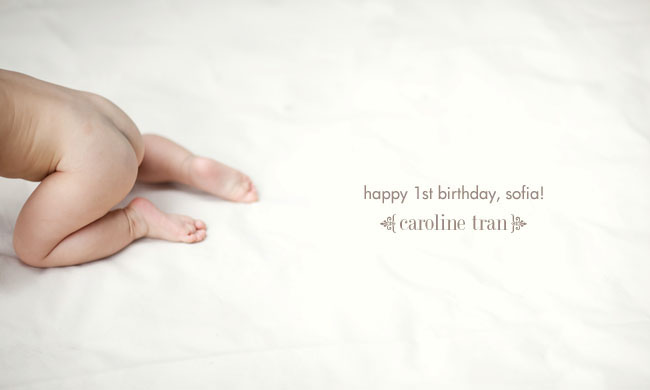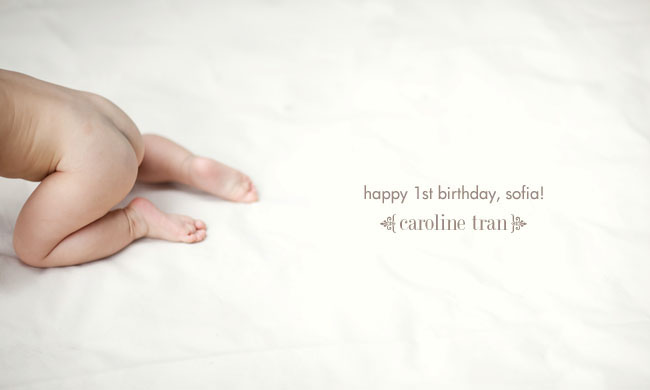 This is one of my favorite baby sessions ever to date.  You may remember baby photos of Story when she turned one and maternity photos when Story was expecting a baby sister.  Well, little baby sister Sofia is now turning one herself!  Oh boy how time flies!  Her mom, Hanna, and I were brainstorming ideas for this shoot for awhile.  Hanna was inspired when she went to pick up Story from school and saw Story covered in paint.  I remember when Hanna pitched the idea to me, she said, "this could either be really cute, or a total disaster."  So when she told me the idea of paint, I LOVED it and came up with a plan to make it cute and not a disaster!  lol.  So I present to you, Sofia's first piece of art!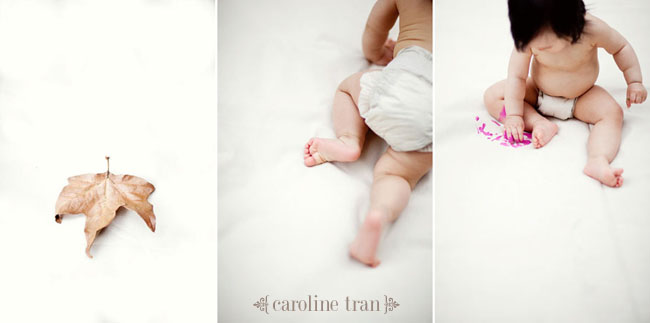 She was initially more interested in a leaf, until she saw the pink splotch of paint.  It hilarious seeing what she did with the paint: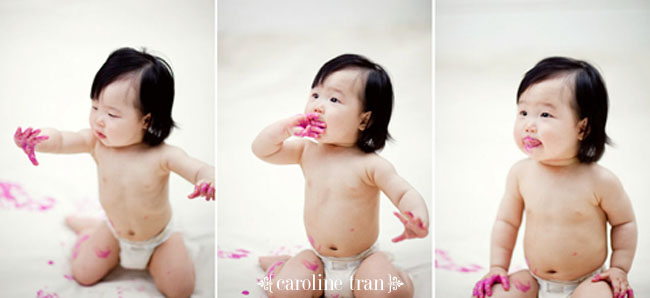 Eating it didn't work… so she tried lathering it on herself: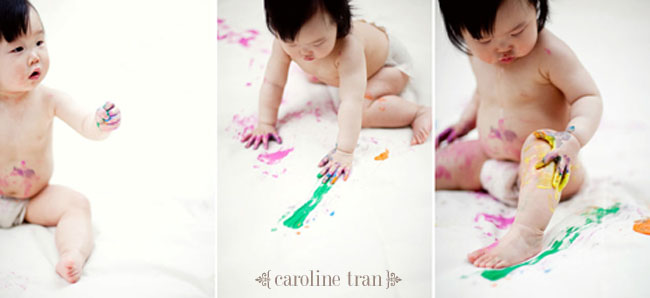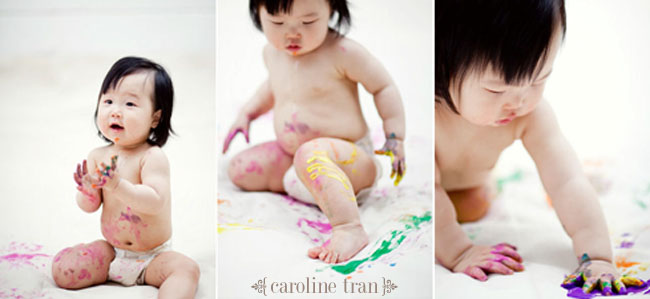 It was so much fun watching her explore the different colors.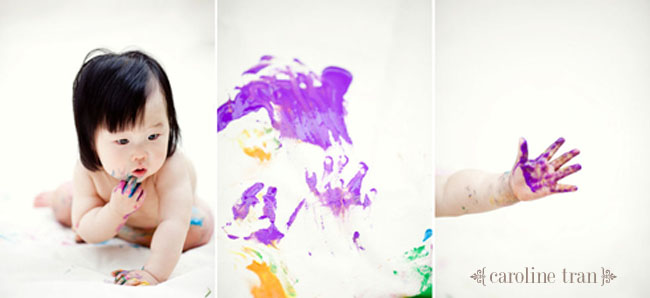 And then she tried to stand on her own!  It looks like she's going to be taking her first steps soon.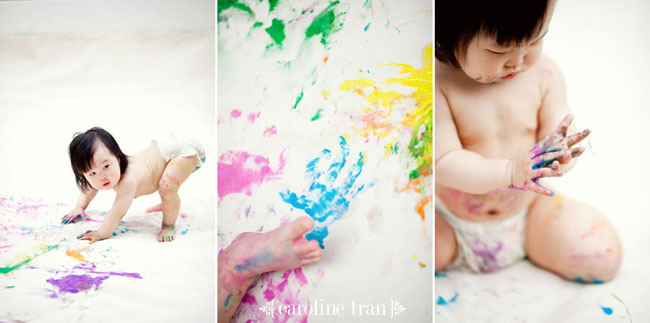 And I just love how happy she looks here after her bath: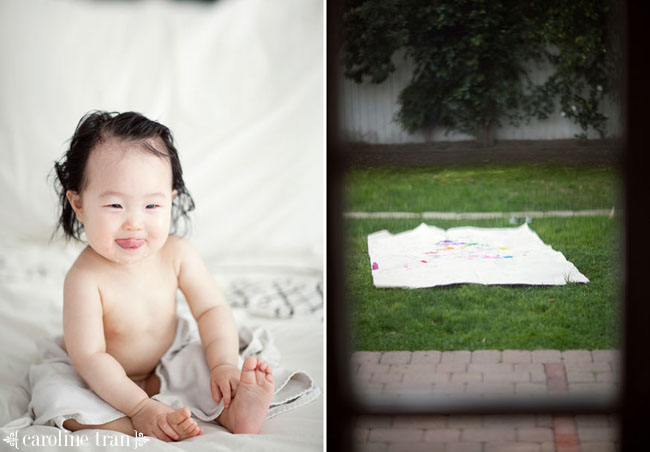 We let the canvas dry and then stretched it around a frame.  She now has her very own stretched canvas to hang above her crib.  How cool it would be if she became an artist!