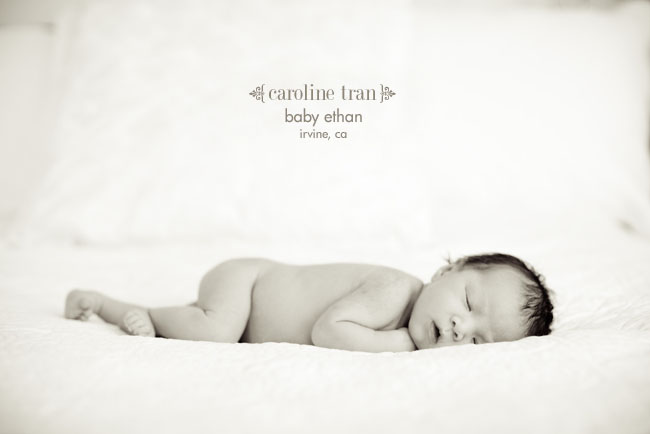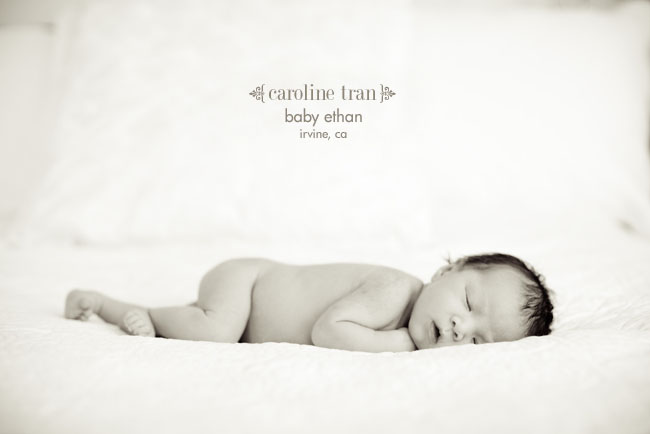 This holiday season, I'm realizing more and more how much I LOVE photographing kids, especially babies.  Audrey contacted me months before she was due to book me for a newborn session.  I've been so eager to meet baby Ethan and his new family.  Audrey kept me up to date with the pregnancy and the last email I got from her said that she was being induced the next Monday, but then I got the text a few days later saying that little Ethan arrived!  I immediately checked my calender and headed down to Irvine the first available date I had.  It's so important to do newborn photos within the first two weeks.  They don't curl up quite the same after.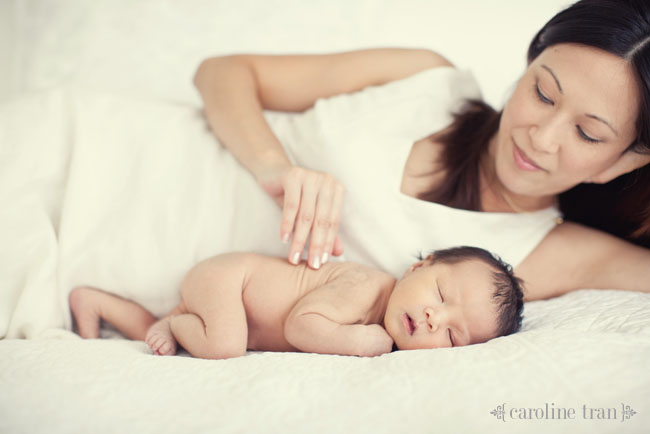 Baby Ethan was such an easy baby.  Slept literally like a baby.  I love this photo of Audrey with baby Ethan.  Aren't they both gorgeous?  I love how mother's glow around their baby.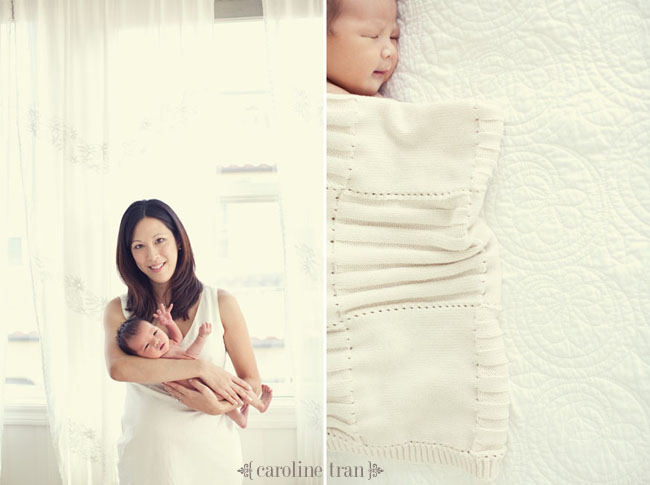 I could watch him sleep all day.  I love how he's all curled up!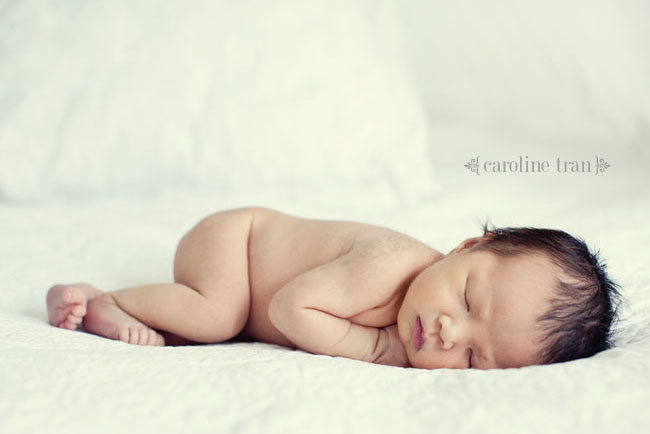 Now let me introduce to you Ethan's two beautiful big sisters!  They were really shy when I first arrived.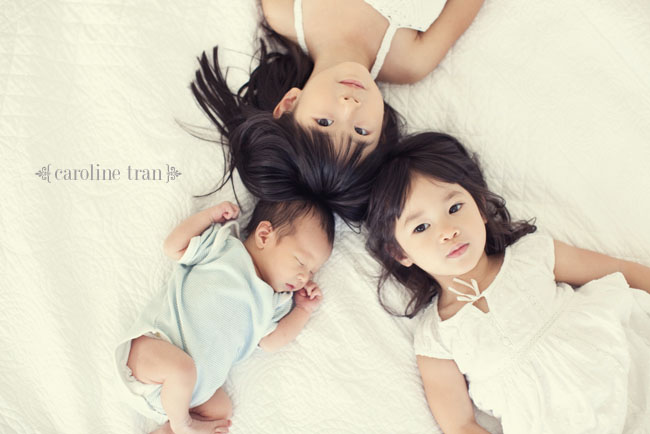 Lauren is the eldest sister.  She loves helping and was a wonderful helper this day.  She helped me dress her sister, showed me around, and helped me sort out my stuff.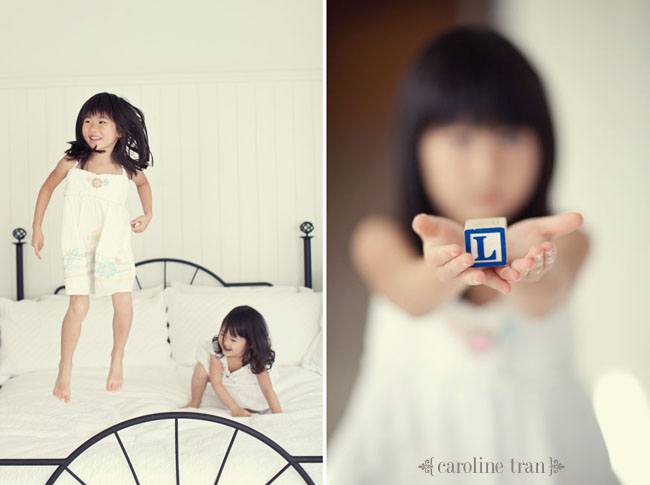 Hailey is the little sister.  She was extremely shy at first, but soon warmed up & her silly cute self totally shined.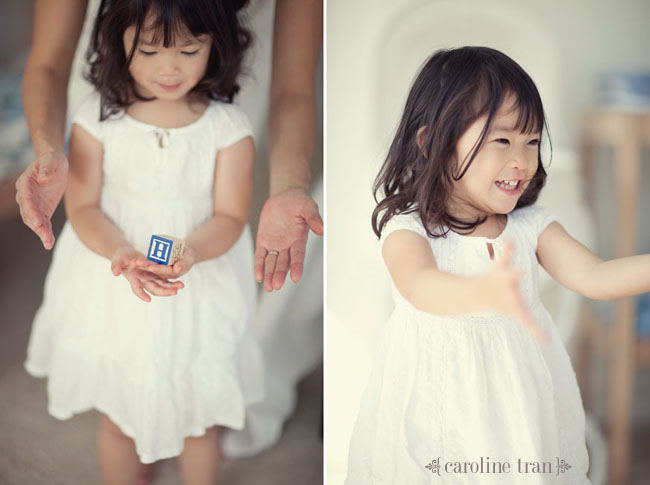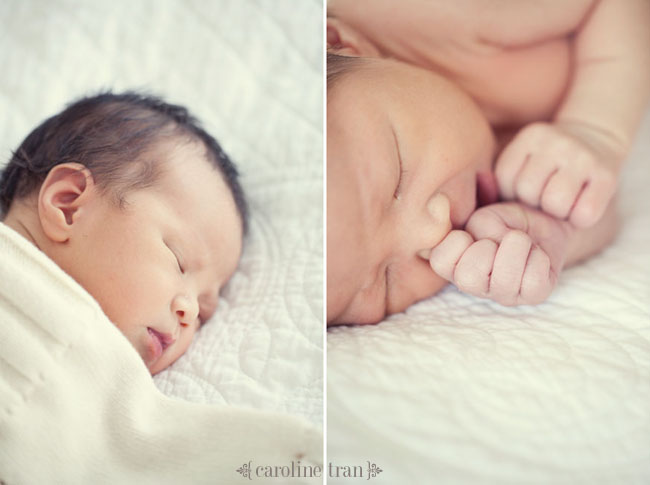 These kids make me want kids!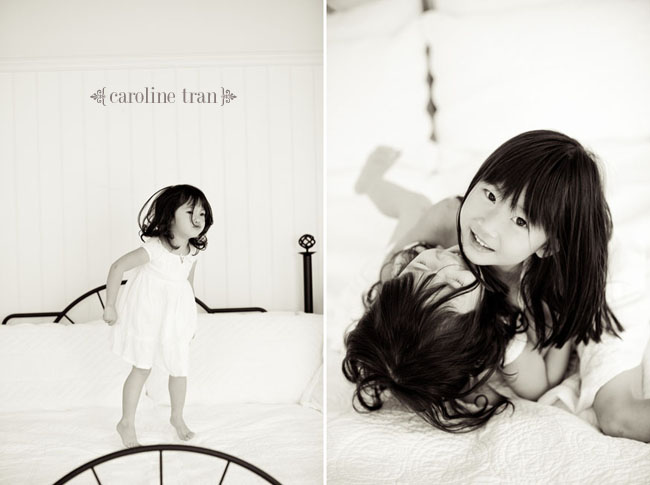 And I love watching parents with their kids…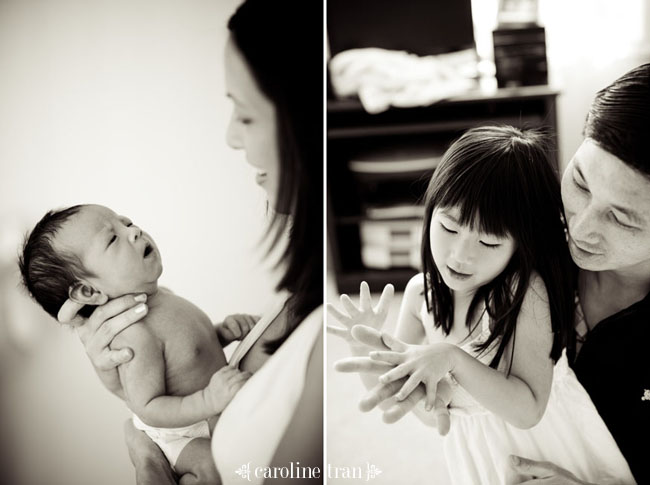 In the above photo, Lauren was comparing her hands to her dads and she says, "Im catching up!"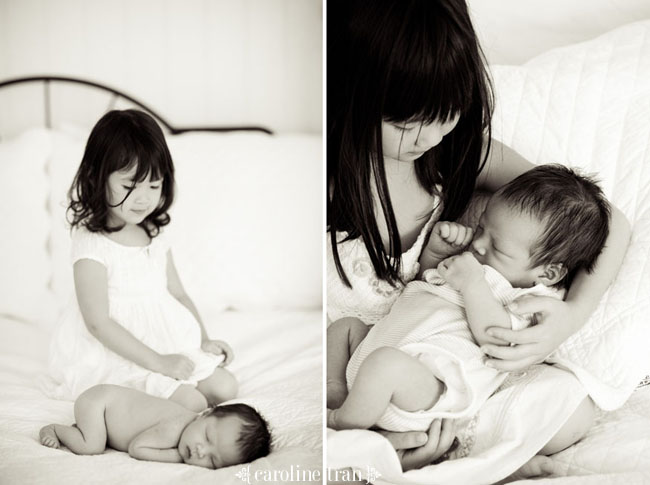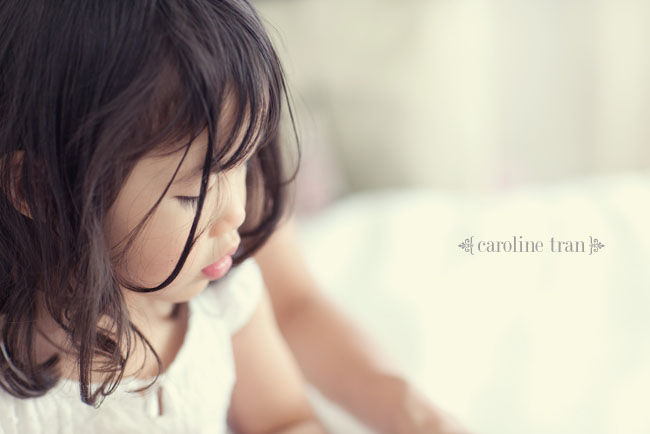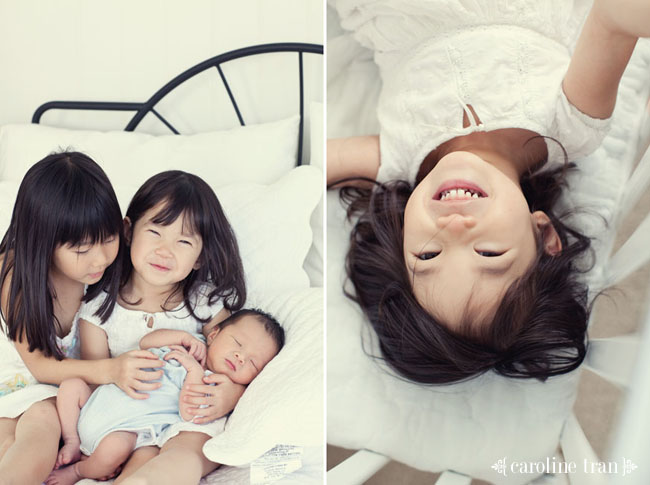 Hailey was such a ham once she warmed up.   Love that photo of her holding Ethan and her giggly smile.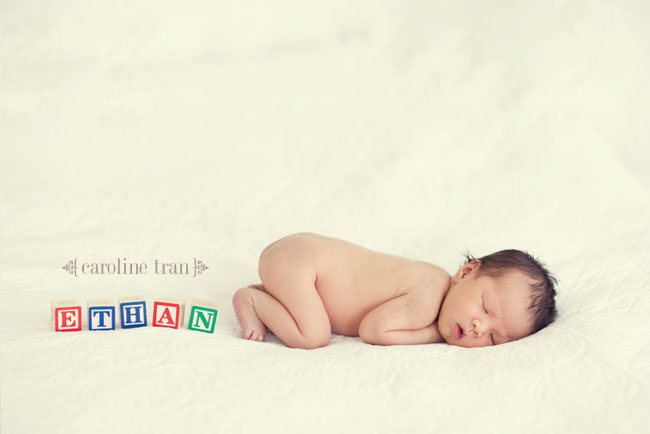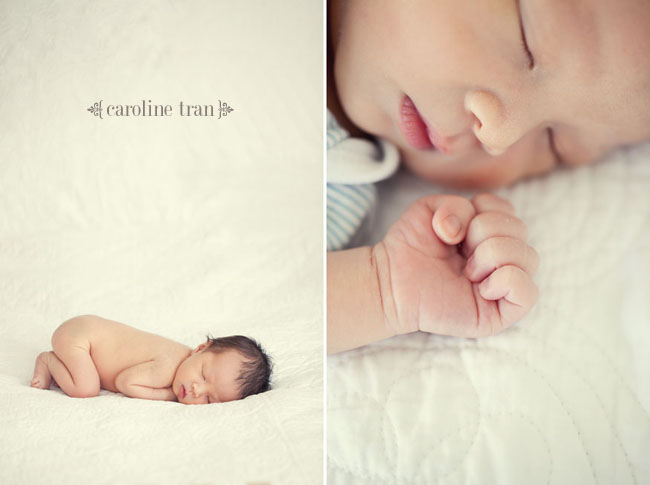 Welcome baby Ethan!  You have a beautiful family and two wonderful sisters!  I look forward to watching you grow, but pleeease take your time!