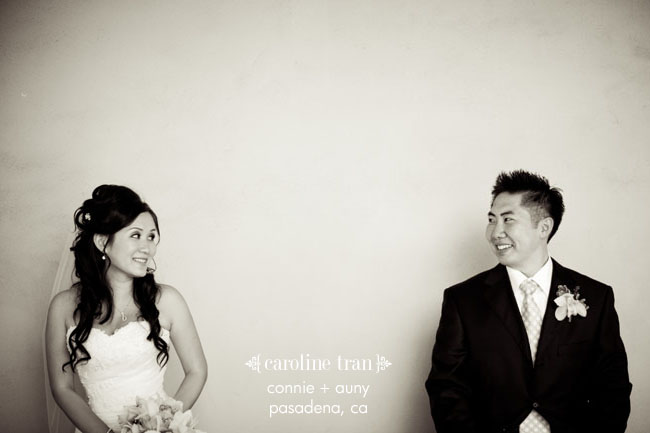 You may recognize these two from their fun engagement session in downtown LA.  They are both so fun spirited and have so much fun together.  They have amazing chemistry… perhaps because they met in Chemistry class back in high school.  I love how much they enjoy being around each other and how much they laugh together.  They are the type of couple I look at and just know they will grow old together, but stay young at heart.  They make me look forward to growing old with Jonathan.
We headed to Cal Tech to do some portraits.  In case you're wondering, yes, you do need a permit to shoot there.  And yes, both times I've shot there, a security checked our permits.
And you know me and parasols…  if you bring them along, I'm going to make the wind take you away!
They even walk in sync.
Then we headed to the Pacific Asia Museum for their ceremony.
I LOVED the hanging orchids.
congrats you two on a super fun wedding day!