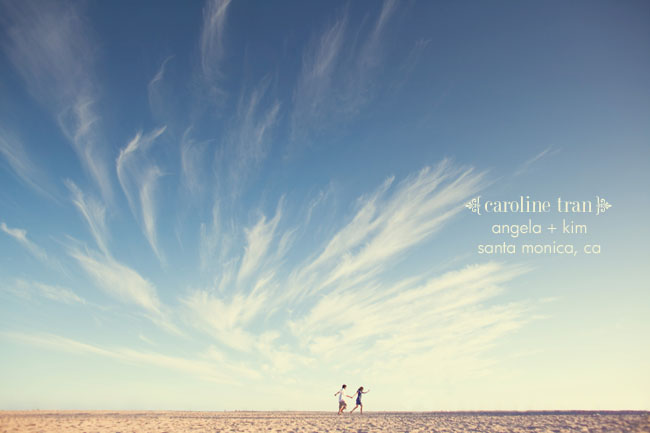 Angela is a city girl, while Kim is a surfer.  Naturally, Angela wanted to do their engagement session at a trendy hotel, while Kim wanted to go to the beach.  Unable to find a location that would suit both styles, we decided to start at the very trendy Viceroy hotel in Santa Monica and then skip down to the beach.  It was really cute to see each of them in their element AND out of their element.
I couldn't even tell that Kim was out of his element (in a suit and off a beach) because Angela supported him so well.  They felt comfort in each other's company.
Angela loves the city and Kim loves the ocean, so it was perfect when we found these books laying around.
Then we headed down to the beach.  Angela was afraid of the water and didn't dig the sand so much, but Kim guided her through it and we ended up having a really fun session on the beach!
And I love this one of them walking through the sand.  The texture in the sand is so pretty!
And we totally lucked out and got gorgeous sky!!
Congrats you two!!  I'm looking forward to your 2 day celebration!