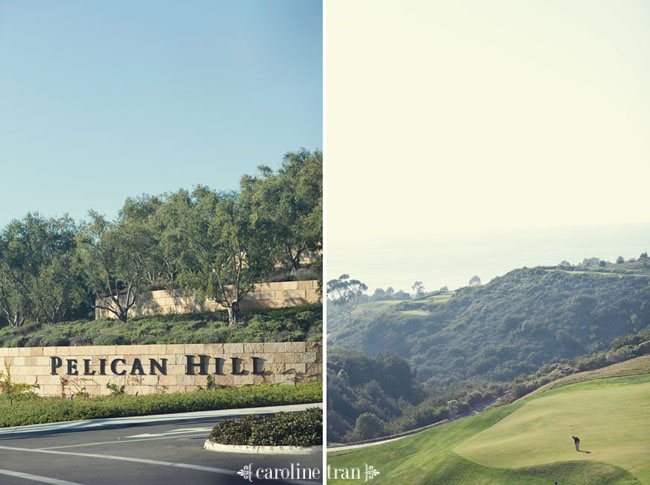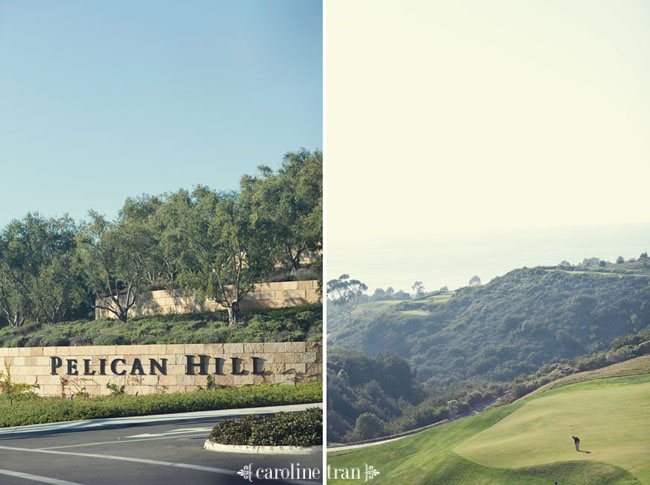 Before I go into this awesome event, let me take you back to the year 1983.  It was Christmas night.  My dad was watching the Lakers play Portland.  My mom was pregnant with my brother.  My mom started to go into labor. and my dad said, "Hold on, there's only 20 more minutes in the game." My mom actually waited too!  She ended up needing a c-section, so my brother was born just after mid-night on December 26.  Our family still jokes that my brother could've been a Christmas baby.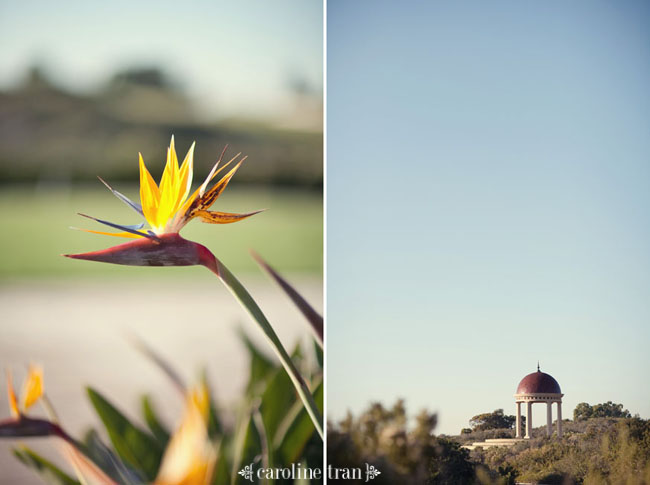 This fabulous event was put on by none other than Carolyn of The Special Day and Nisie of Nisie's Enchanted Florist.  These two are unbelievably creative & innovative!  It's Rex's 40th birthday and he celebrated in style!  His family enjoyed a weekend getaway at Pelican Hill and watched the Lakers game before dinner.  I got to get some shots before the game was over and guests arrive.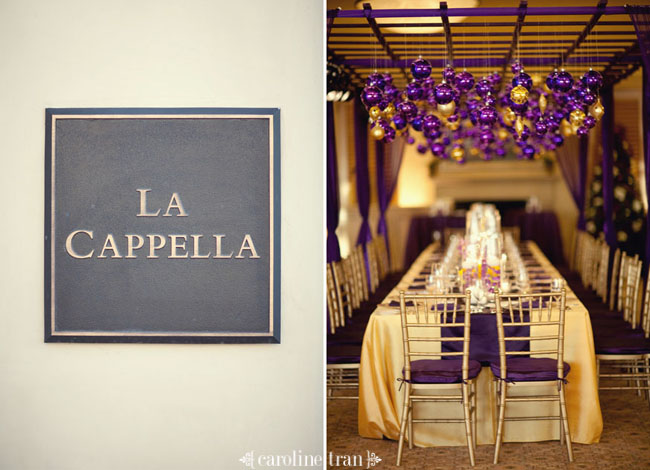 I love the yellow & purple!  Carolyn had a trellis thing built for the hanging ornaments.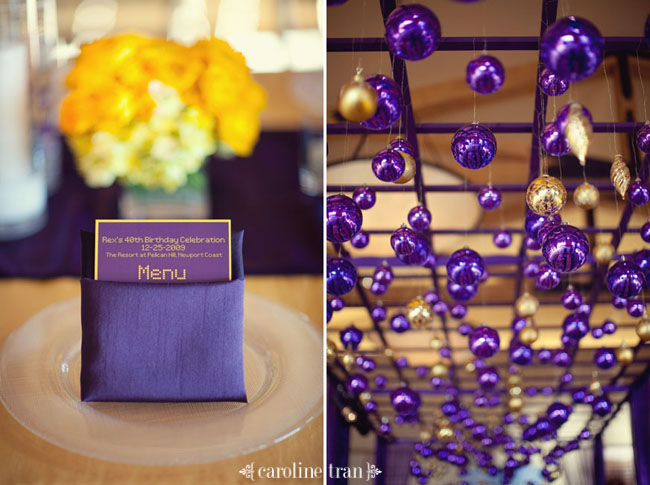 Love the tulips!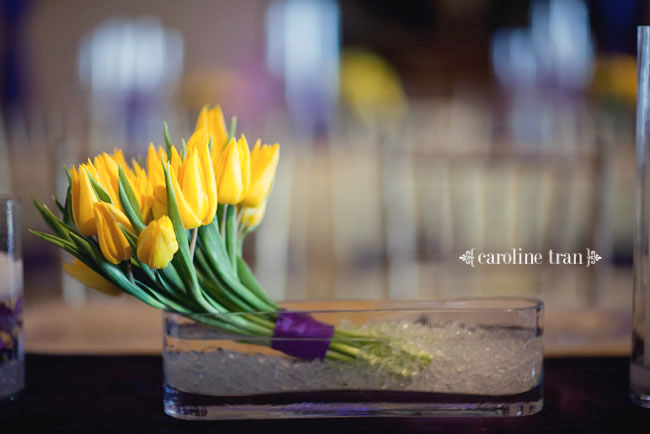 I got a photo of myself in the yellow ornament.  :)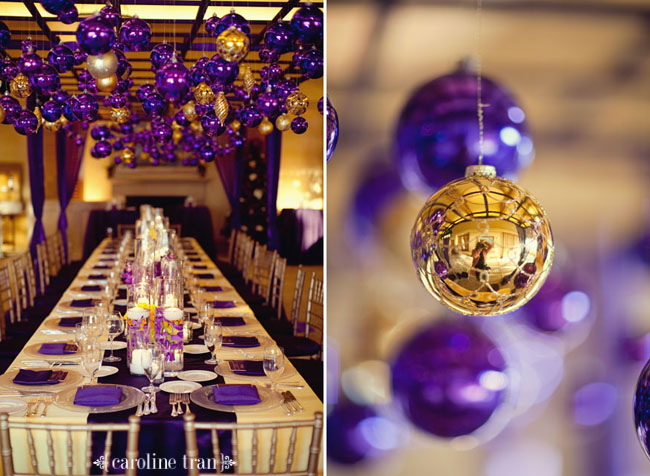 I love Nisie's tablescapes!  She has such an eye!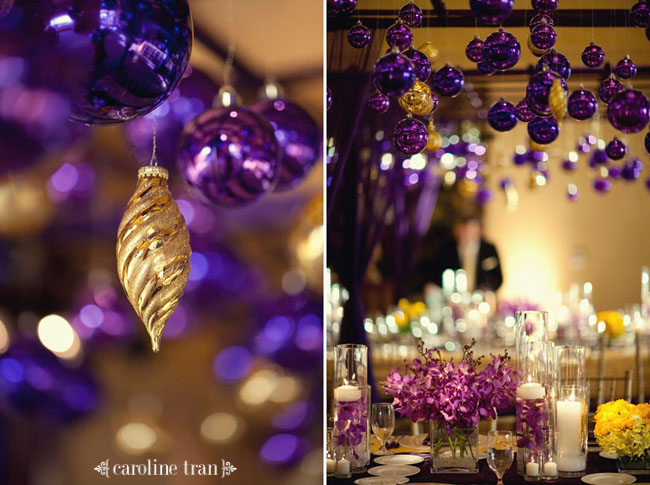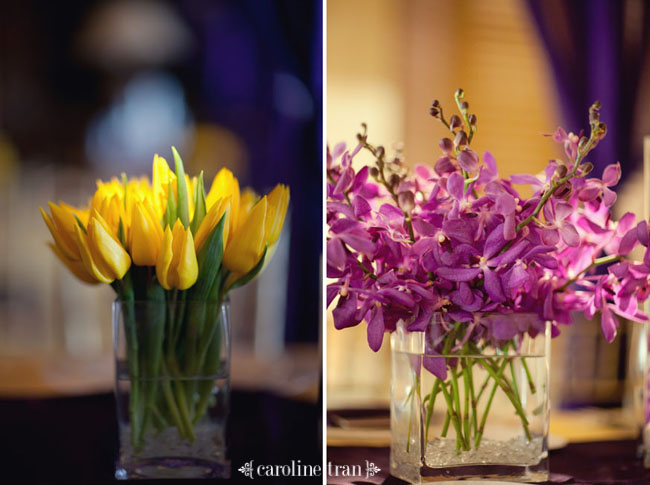 And I love the basketball cake!  Every detail was perfect!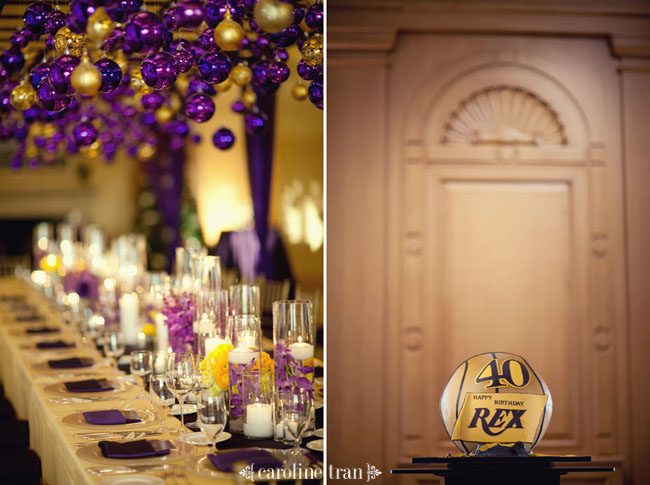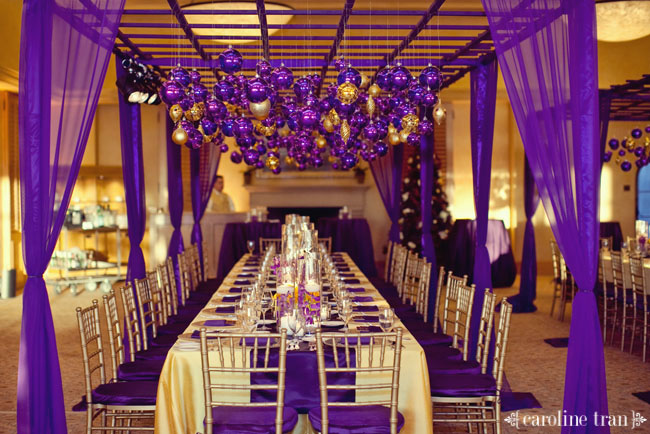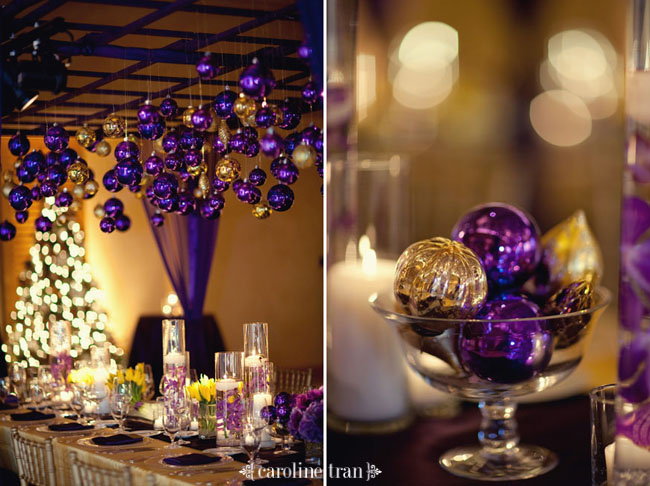 Carolyn tied in the Lakers theme with Christmas perfectly!   That gorgeous Christmas tree was also done by Nisie.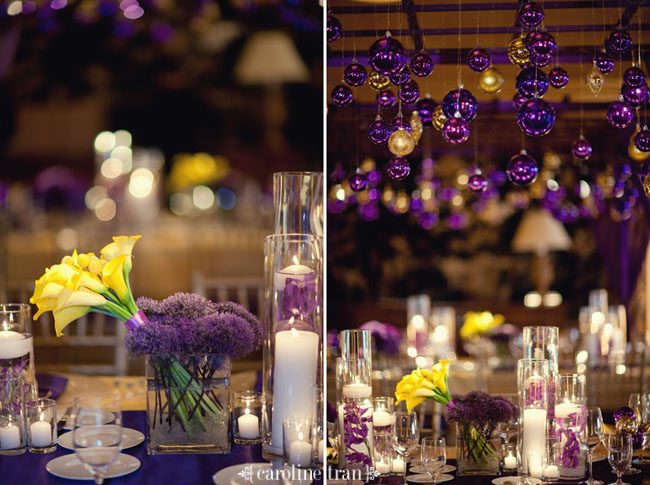 Guests were sent home with customized wine and Swarovski charms.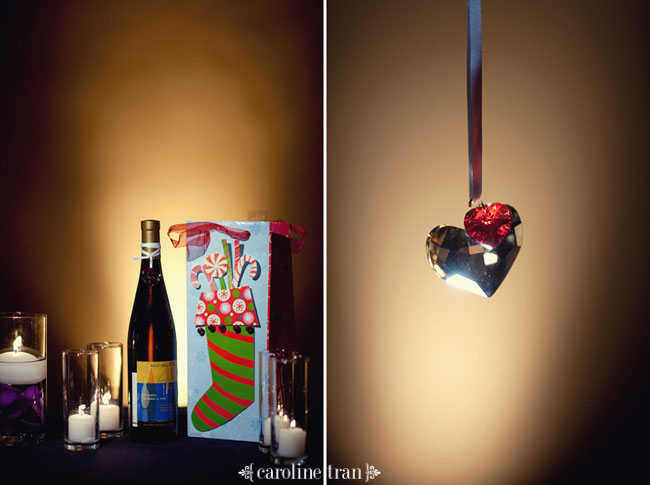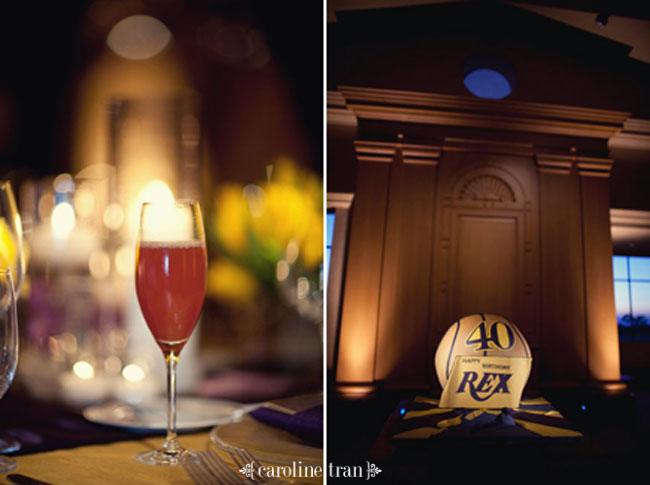 During cocktail hour, they had a champagne bar.   That was mine shown above.  :)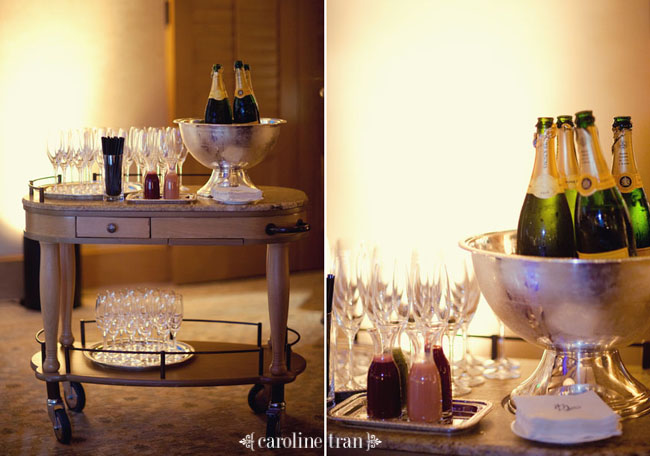 There was fresh fruit purees to mix with the champagne, like blood orange, raspberry, kiwi, and peach.  I had the blood orange and it was yummy!  If I wasn't working, I would've tried all four flavors.  hehe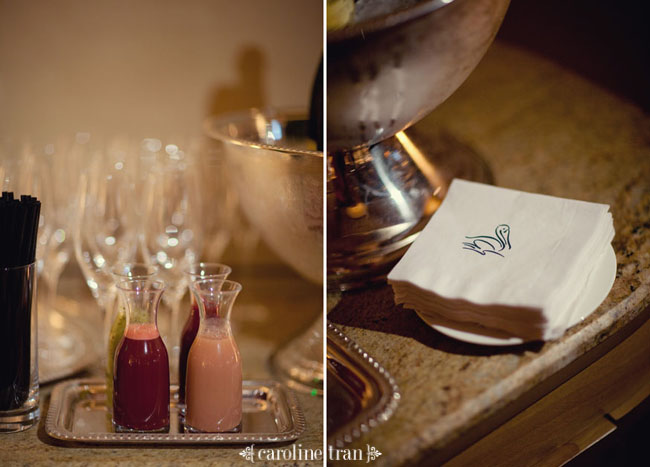 And the h'dourves were so delicious and well presented.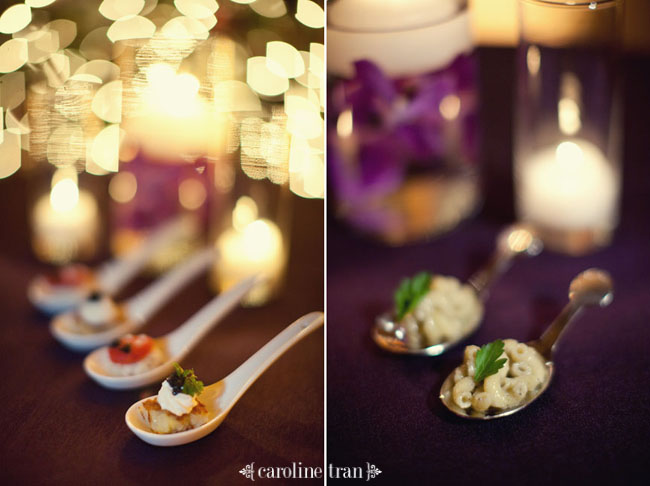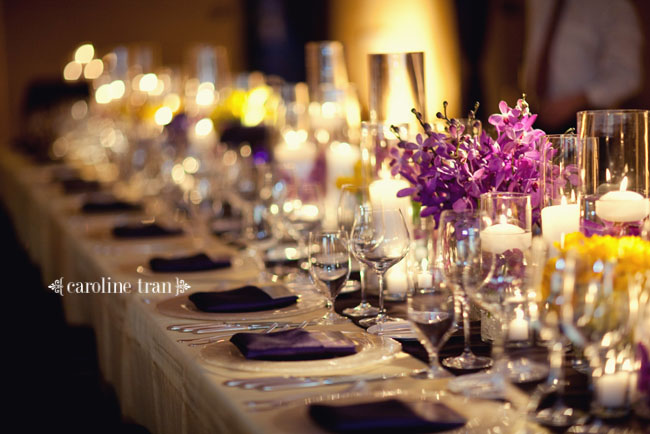 I must get my dad a cake like this someday.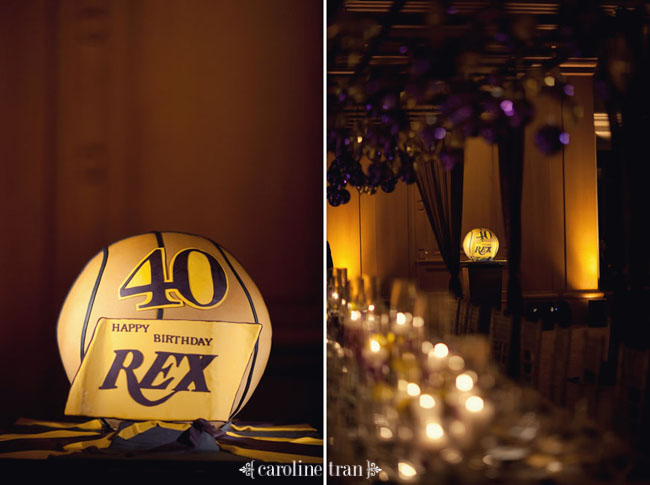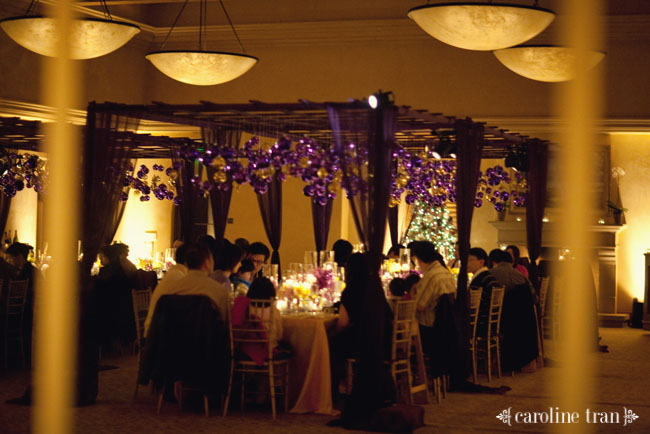 They had a 5 course dinner and it was SO delicious!  Below was the first course, quail breast.  It was so so good!  My favorite was the black cod.  I dream of it still.  It taste like the Chilean sea bass, but a much more sustainable choice!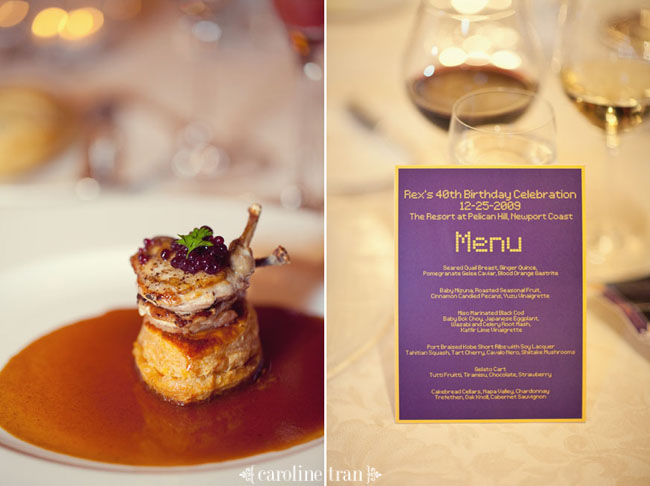 I love the custom label on the photo booth photos.  Like I said, every detail was perfect.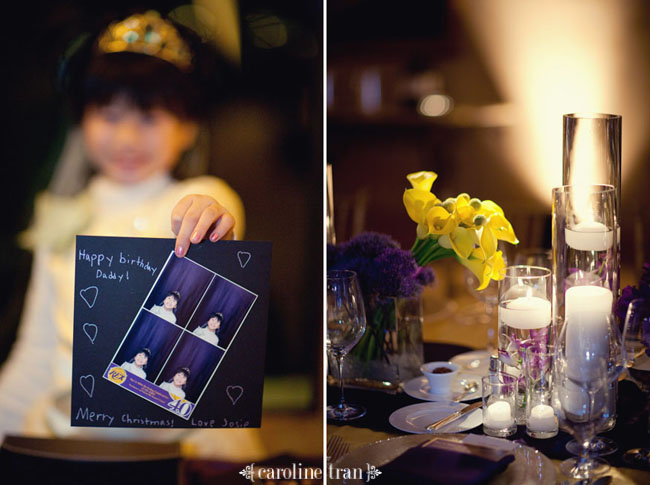 The birthday boy, Rex!  Cheers!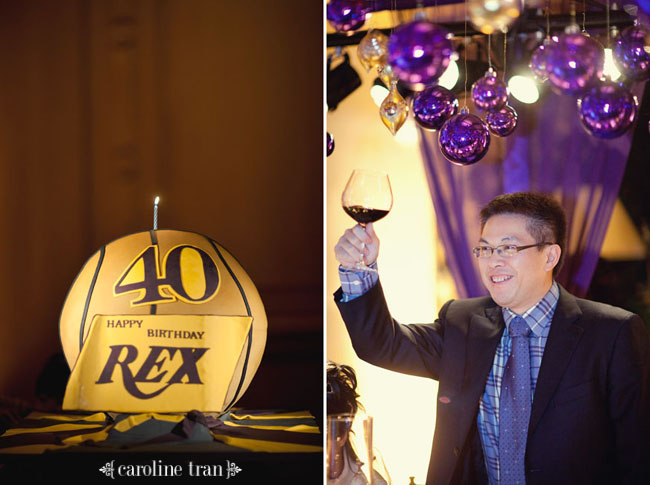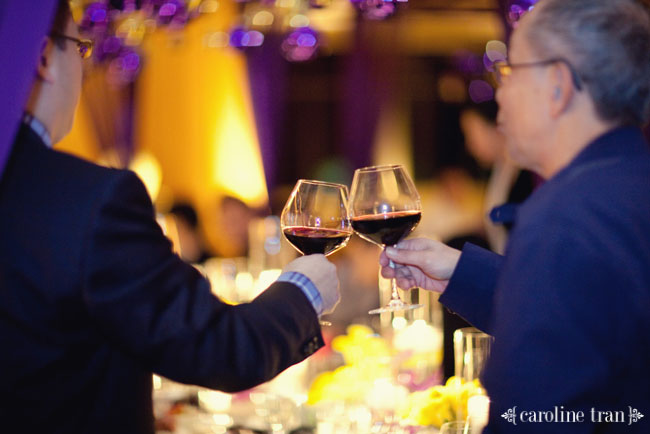 And then there was a gelato bar!  4 choices of gelato with fresh fruit toppings!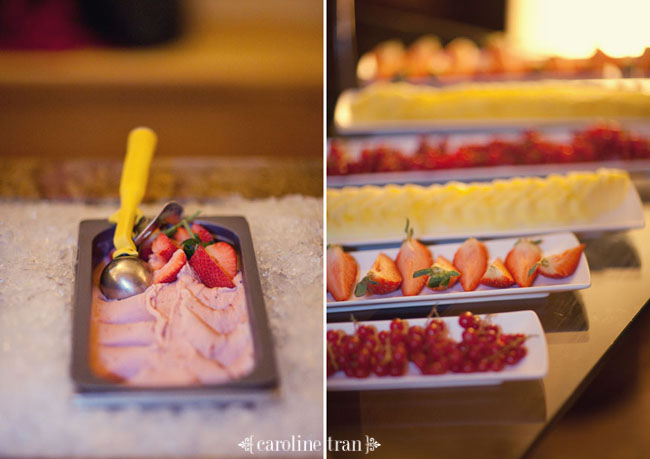 The amazing woman behind this event, Carolyn, with her sister.  They are so cute!  Again, makes me wish I had a sister.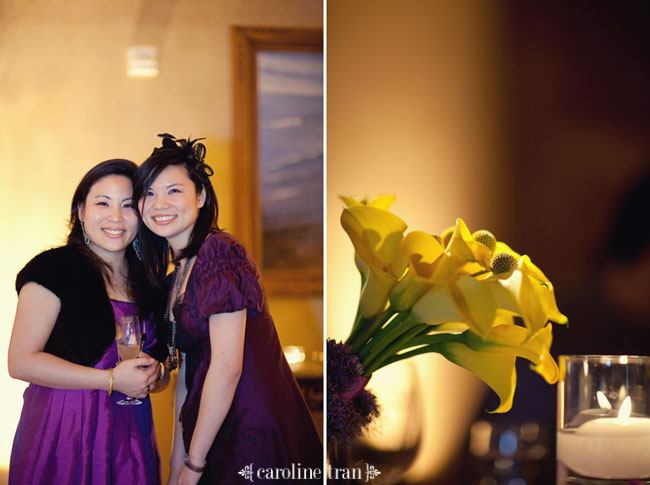 And the funniest photo booth photos.  That first image says, "Audrey had her first wine today!"  Audrey is their 1 year old.  hehe.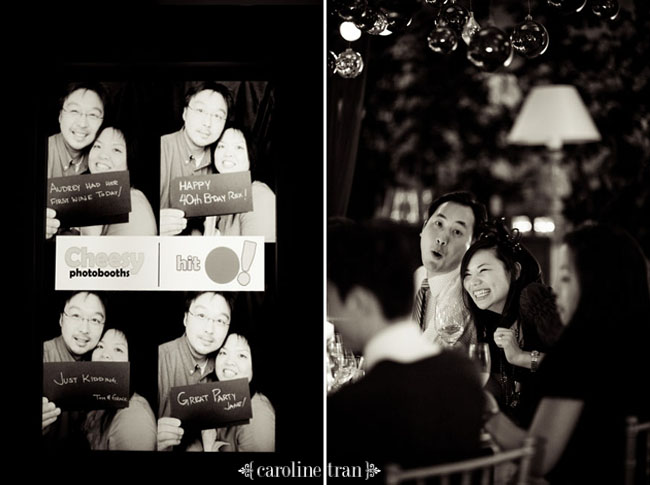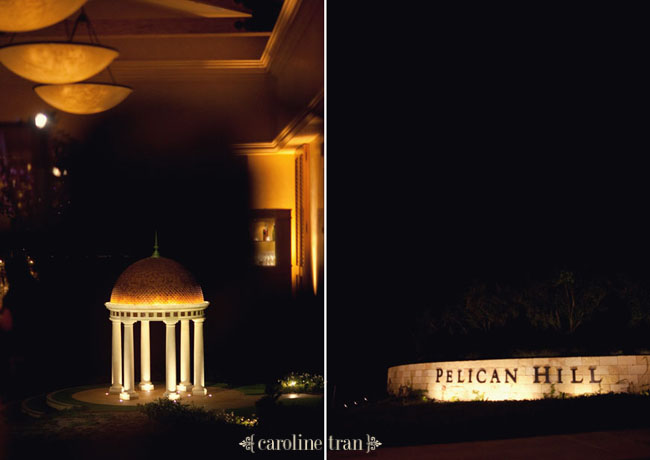 Thanks for letting Jonathan & I be a part of this fun & warm family affair!