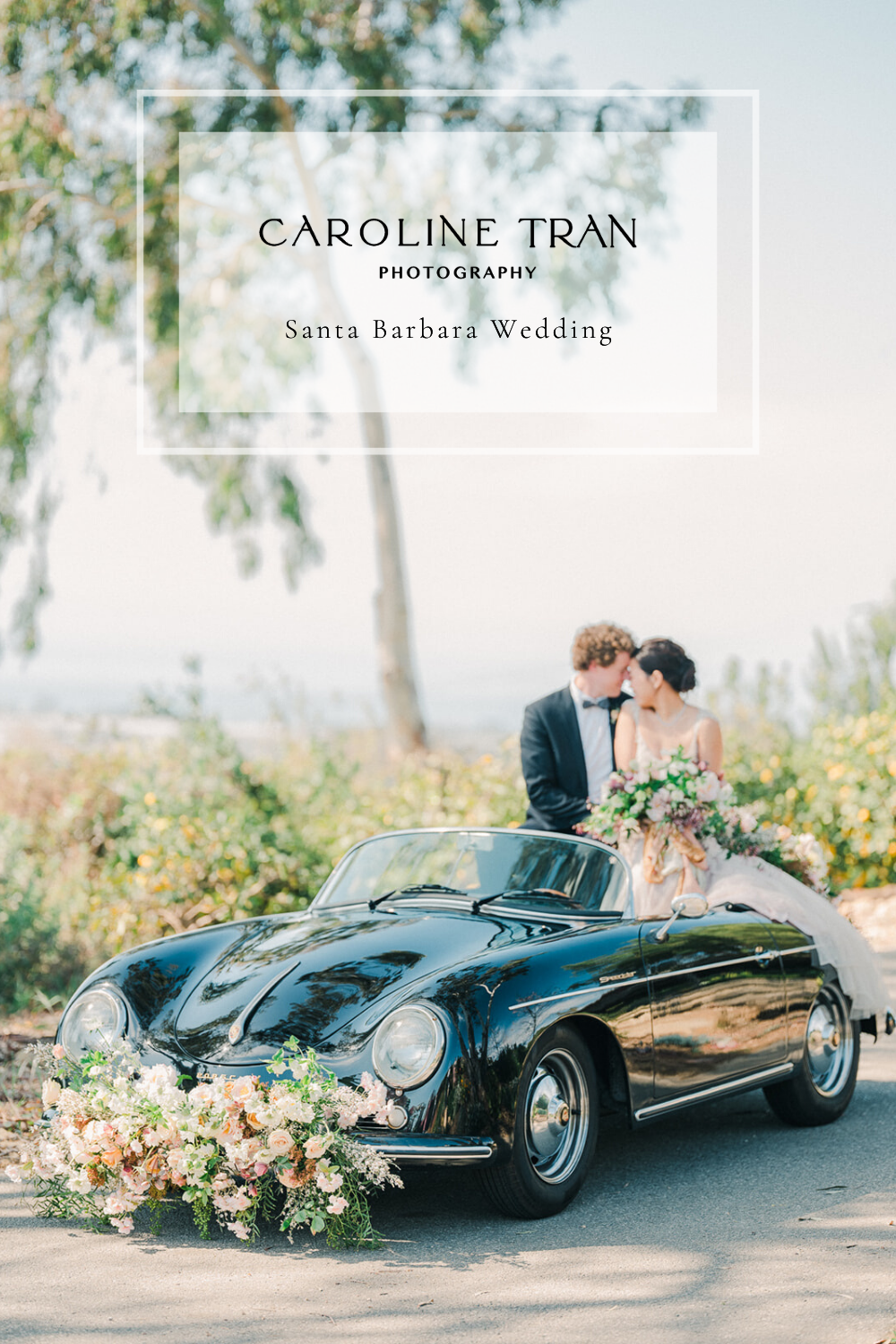 Exclusive feature written by Cali Nguyen, Executive Planner of SmittenKiss.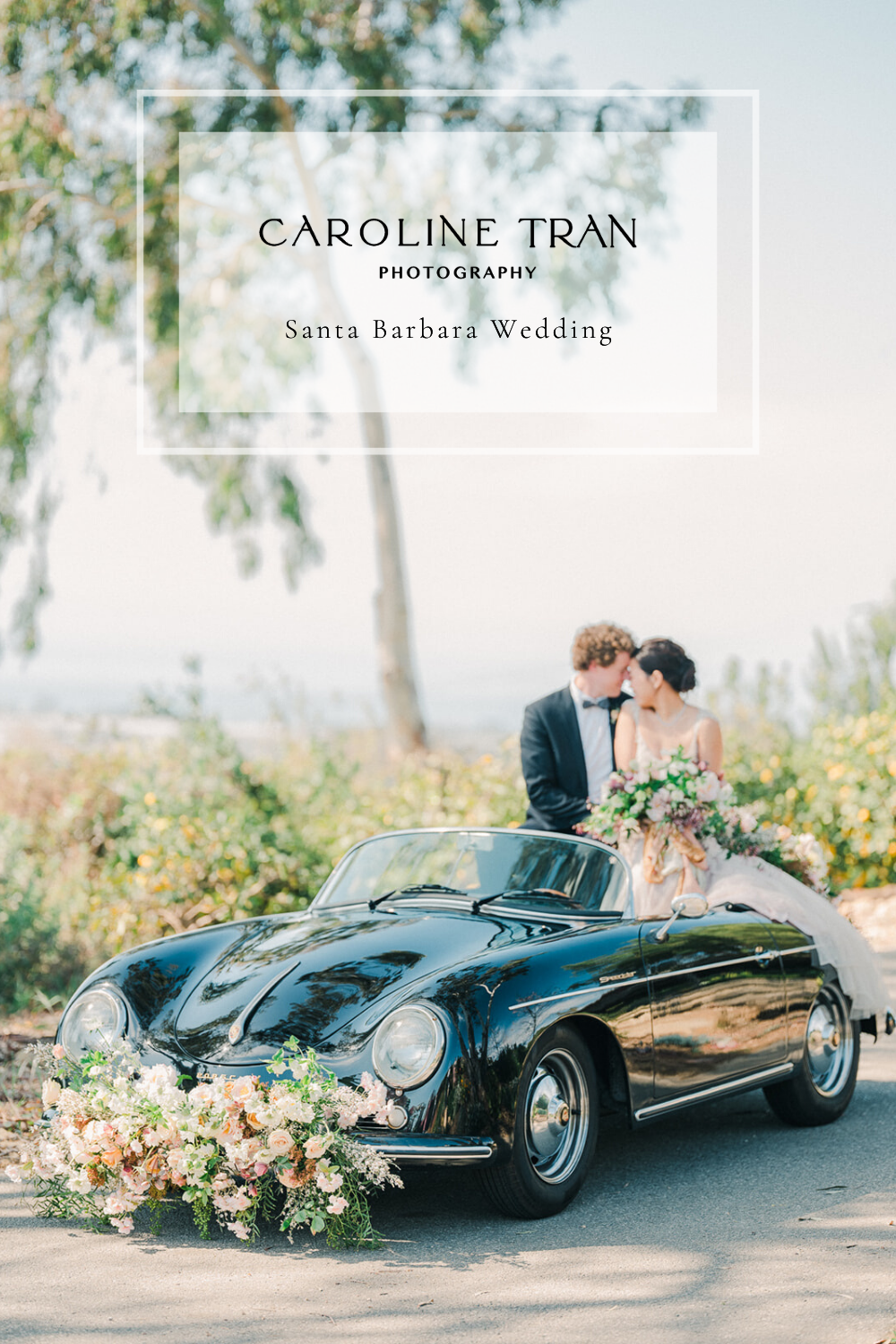 Just south of beautiful Santa Barbara is a city named Carpenteria where Ocean View Farm, a 12 acre avocado, citrus and coffee farm awaited us to dress up their gardens for the Photo Native Santa Barbara Wedding Shoot.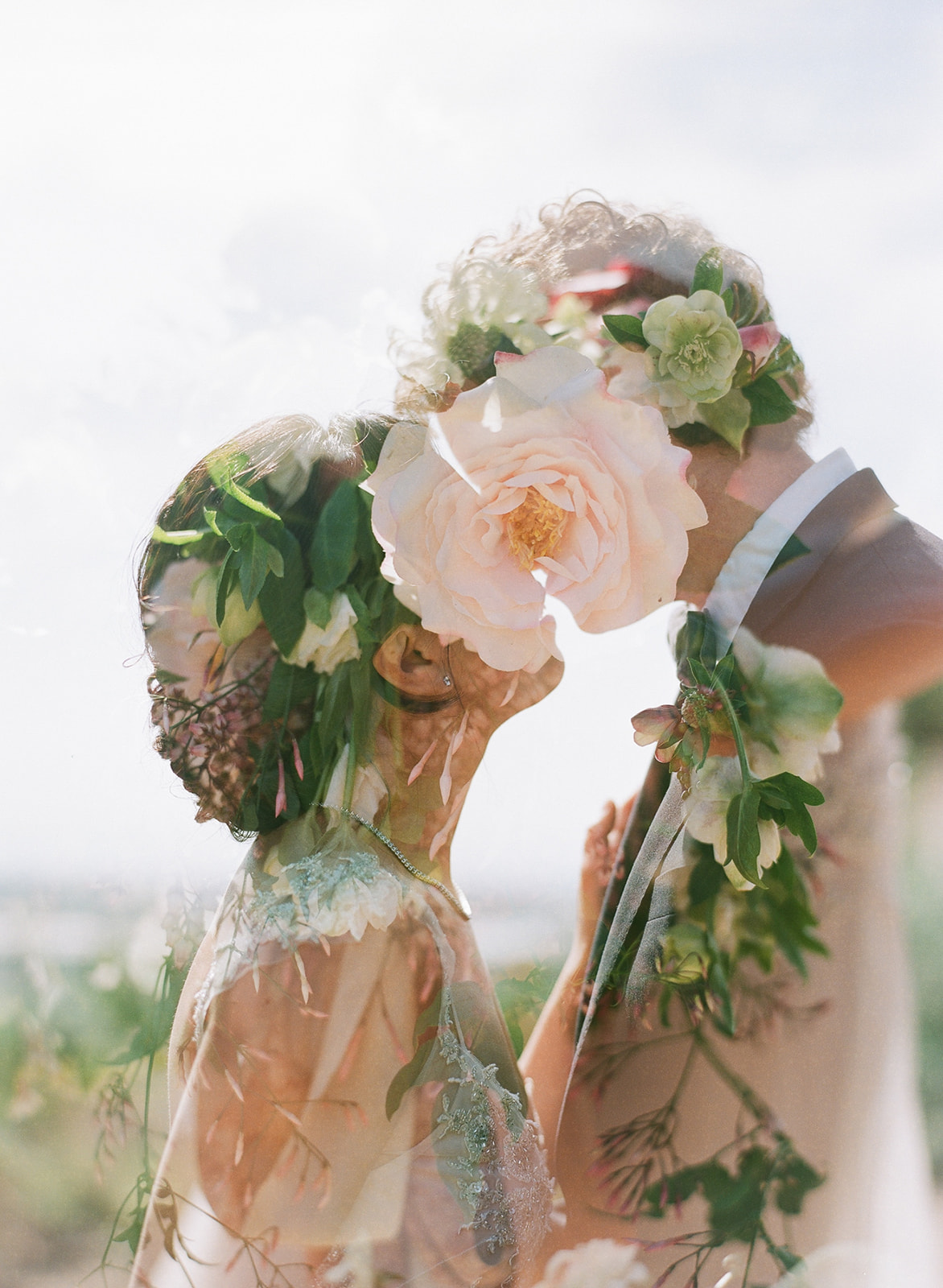 Both Vo Floral Design and SmittenKiss created a shoot in 2016 that Caroline Tran, a well known and extremely talented photographer had captured, in which that very shoot popularized the Circle Floral Arch.
So when Caroline reached out to collaborate for her workshop at Photo Native Conference 2020, we were beyond excited. We knew some magic would be made of this teamwork.
We thought about a destination intimate vow renewal, dreaming up a setting with a vintage Porsche Speedster where the couple, modeled by renowned photographer, Jen Huang and her handsome husband would be spending their time whispering sweet nothings in each others ears, followed by a romantic picnic where the couple could indulge in delicious eats and of course, each other. Early morning set up means we get to see the sunrise and the ocean catching it's rays from afar. A neutral palette with pops of spring colors softened the cold brisk morning. Photography students from local to out of state flew in and took part in shooting such a sweet story. Watching the couple gaze in each other eyes was captivating. You can't make that sort of love up.
Being surrounded by manicured gardens, avocado trees and citrus plants constantly reminds us of how lucky we are to be living in sunny California. Where February still yields clear skies and golden tones. Where the beach is still just a clear view away. Though the morning started out chilly, during the high shooting hours, we were wrapped in the sun's warmth. We left this workshop inspired and floating on cloud nine.. sigh...
Are you interested in Wedding, Vow Renewal, Elopement, or Engagement photos? I would love to hear from you!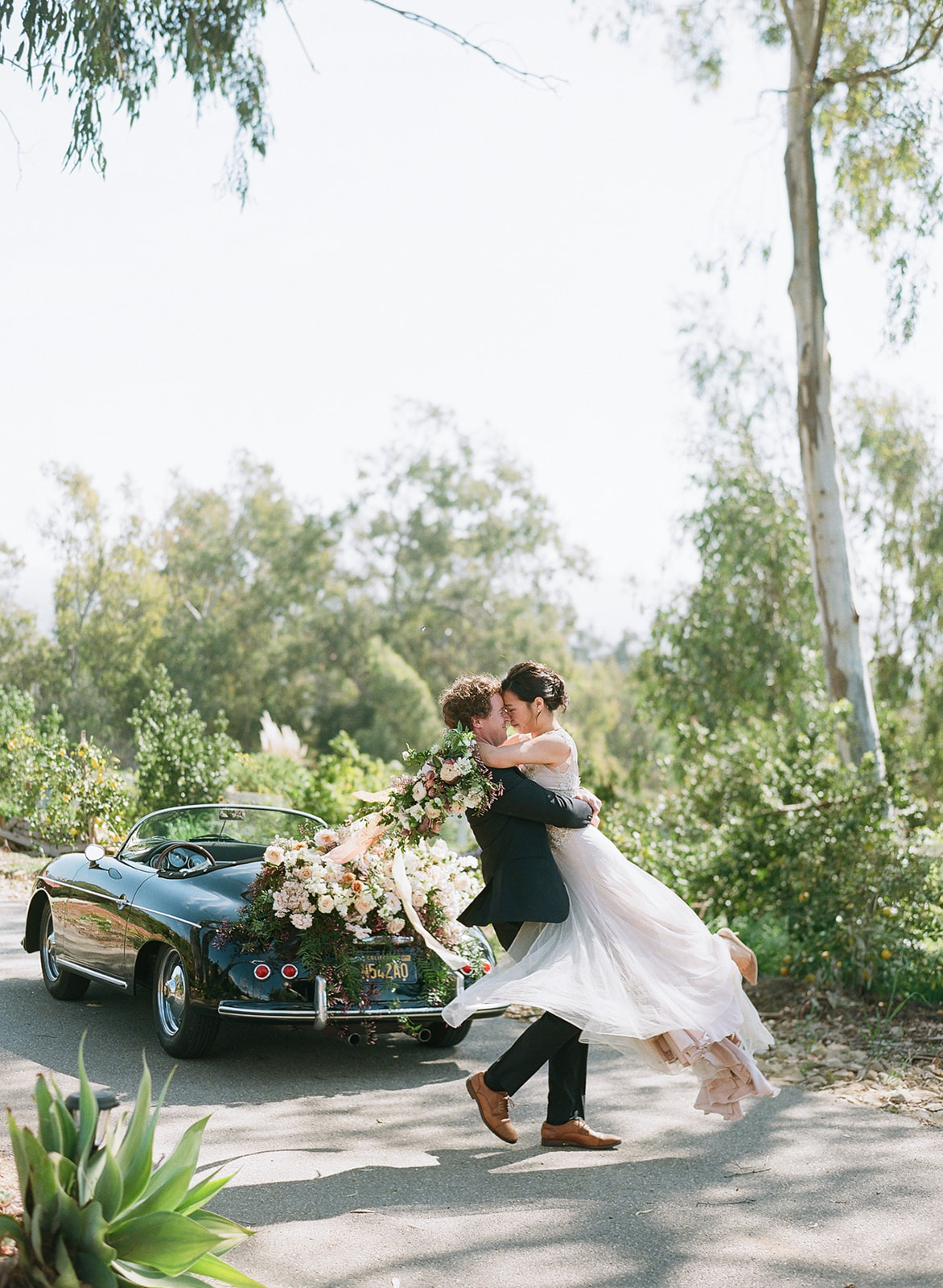 Workshop host - @carolinetran
Venue - @theoceanviewfarm
Planning and design - @smittenkissweddings_events
Floral design - @vofloraldesign
HMU - @studiommb
Vintage car - @santabarbaraspeedster
Jewelry - @iocollective
Styling Board - @heirloombinery
LR Presets - @refinedpresets
Film processing - @richardphotolab