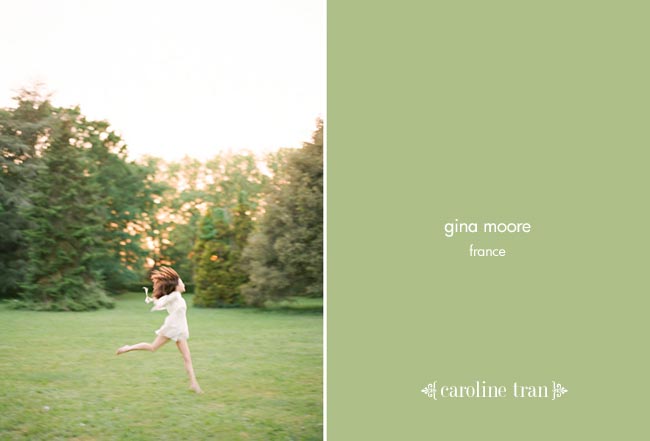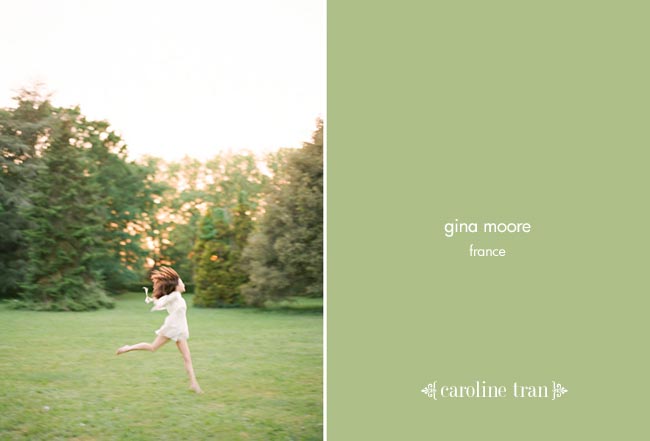 One of the beautiful people I got to meet at A Lovely Workshop in France is Gina.  She's not only beautiful, but super smart too.  She's an engineer and a model.  Her fiance is one lucky guy!  For those who care about the technical details, the above image was shot with my Contax 645.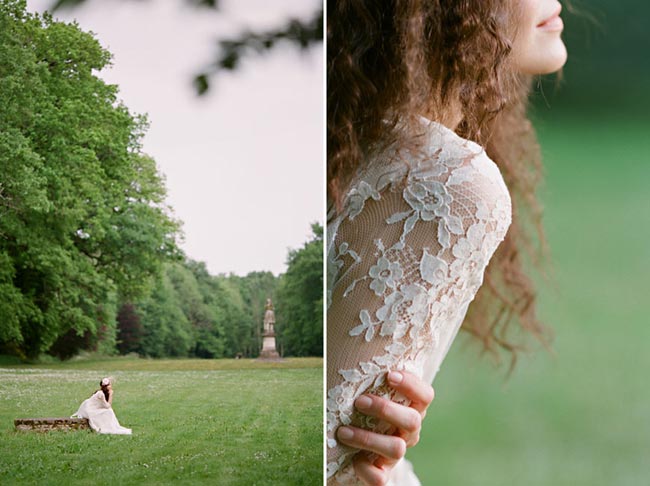 Her gorgeous hair piece was created by the talented Myra Callan of Twigs and Honey.  Makeup by the very awesome Lauren Napier and hair by the amazing Erin Skipley.  Styling by the fab Eden of End Design.  These few were shot with my Canon eos3.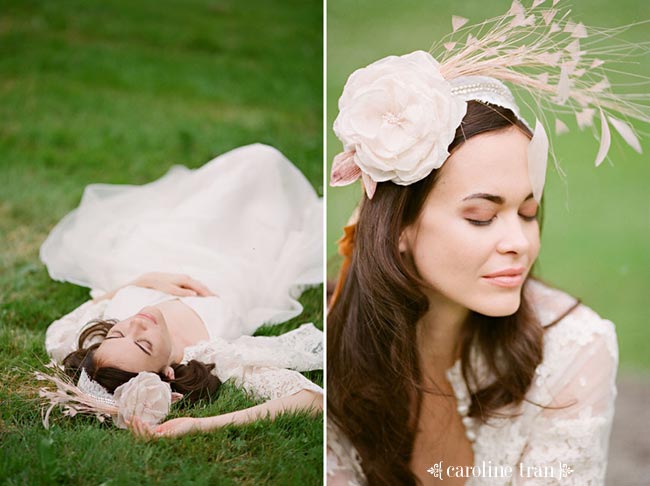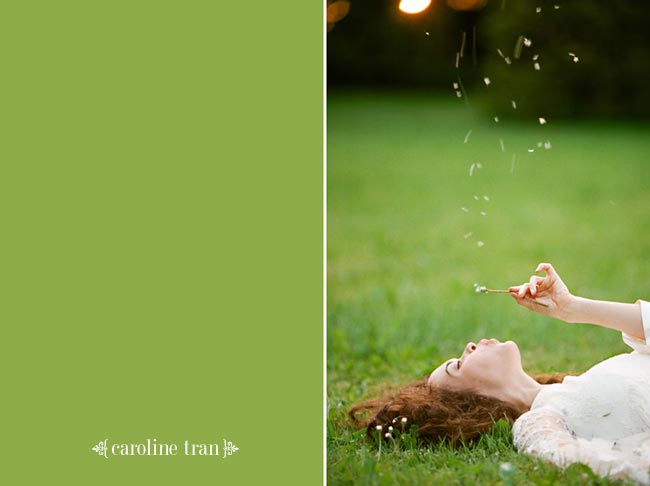 Gina was so much fun to shoot.  The few minutes I had with her each day was always full of laughter.  I love these next few!  All shot on my Contax 645.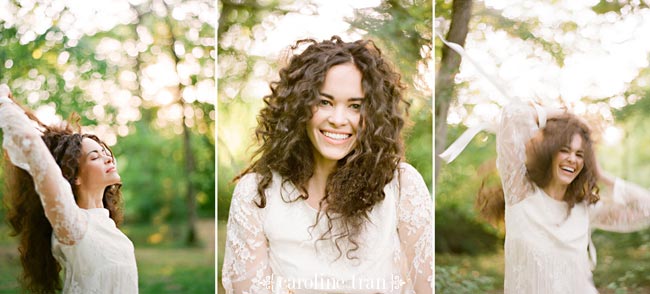 I love flare when I shoot digital.  Since this was an entirely fun shoot, I tried it on film… and I love it!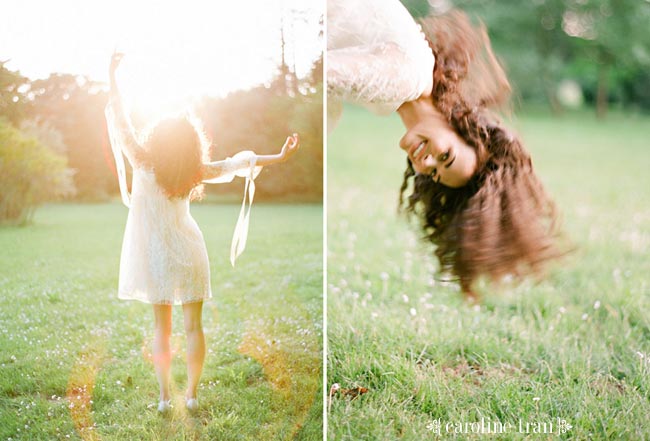 I've been having dreams of France & being back at the Chateau.  I miss the light, the people… and just being on vacation.  :)