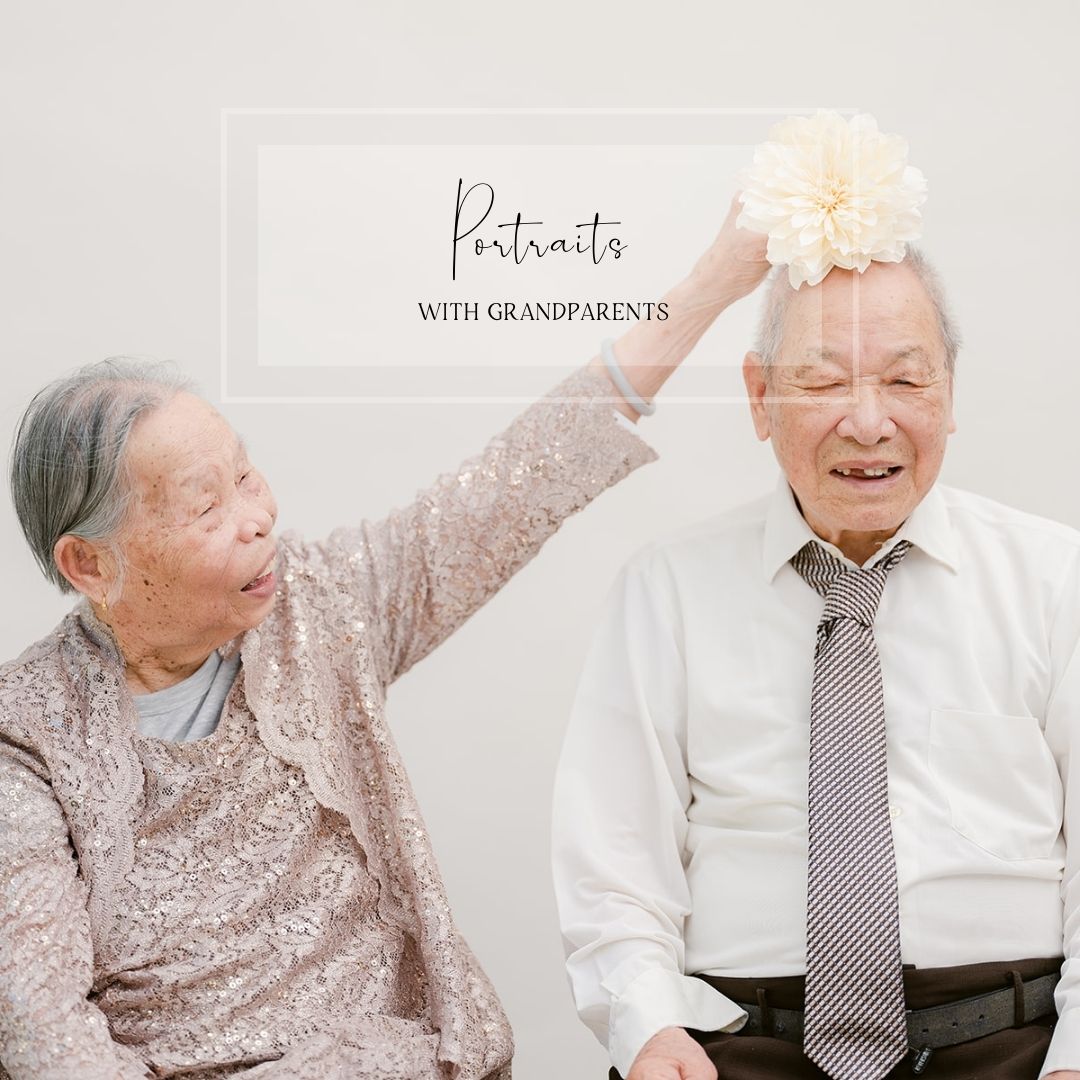 As a lifestyle and commercial photographer, it's not often that I get asked to take portraits with grandparents. When people think of hiring a professional photographer for portraits, it's usually for an engagement or a family with young children. So when Helentina reached out to me for a photoshoot with her adult sisters, their mom, and her grandparents, I knew I was in for something special. Keep scrolling for some sweet family portraits and a bit of background on what inspired this shoot!
Helentina and her sisters lost their father a short time ago, and it has been a very difficult and impactful time for their family. Their experience was a stark reminder that nothing is guaranteed, and we should appreciate the people in our lives and hold on tight to our memories.
One silver lining to have come out of this loss was that it brought her and her sisters closer—in her words, "Many people have experienced the loss of a parent, but only your siblings know what it's like to lose your parent."
So when her youngest sister came to visit from the East Coast, she decided that it was the perfect time to get some family photos taken. When she reached out to me, we had to arrange the shoot fairly quickly, as her sister was on a tight travel schedule—it was a crazy coincidence that the one day that worked out for all of us was actually her father's birthday. This added another layer of emotion and meaning to the shoot, and while she was apprehensive about how everyone would feel on that day, it ended up being a meaningful way for their family to spend the day together.
Another thing that made this shoot so special was the inclusion of Helentina's grandparents (her father's parents). They were so sweet, but like most Asian elders, a bit reserved and stoic at first. However, when we realized that we all spoke Cantonese, I was able to use our shared language to help them relax and got to capture some playful interactions between grandma and grandpa. They've been married for 73 years, and I'm so honored to be able to take these pictures for them and preserve their family's legacy.
This photoshoot reminded me that we don't need to have a wedding, children, or a special event to make the effort to get portraits taken. You can do it to document the here and now, to appreciate the people you have in your life. And if you're fortunate enough to be able to take portraits with your grandparents, take the opportunity! You won't regret it, and I'd love to help make it happen for you—get in touch with me today!