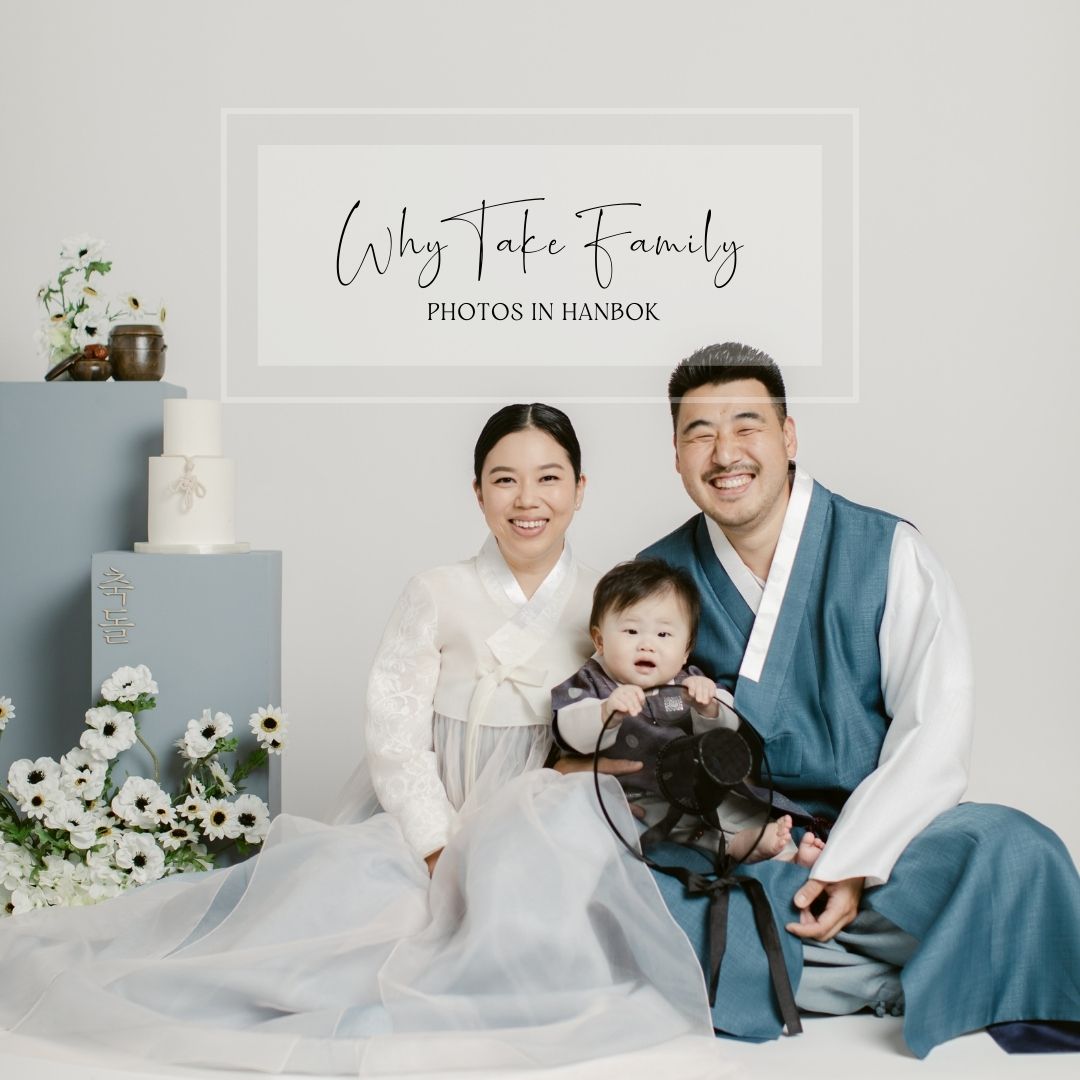 Have you ever wondered why people choose to take family photos in hanbok? Finding hanboks might seem like an extra task to add to your never-ending to-do list, but having the whole family in hanbok can make for some really beautiful family portraits and sourcing them is not as hard as it sounds! Read on for a few reasons why we think it's totally worth it to dress your family up in hanbok for your photoshoot:
1. Keeping Tradition Alive
In Korean culture, it's custom for everyone to wear hanbok whenever there's a celebration, but this is something that isn't done here in the United States. The effort that people put into their appearance and the fact that everyone is in their beautiful hanboks helps add to the feeling that it's a special occasion. If your kids are older, they may not have many opportunities to see everyone dressed in hanbok, so this could be a way to expose them to their own culture. At Chook, our motto is "Modern aesthetics, timeless traditions," so you know we think it's important to keep our traditions going for future generations. And for something as fun and simple as dressing up in hanbok for family photos, we just think…why not?
2. Creating Beautiful Photos
Hanboks come in so many colors, cuts, and patterns nowadays—they photograph so beautifully! And when you have a whole family dressed in hanbok, we think they make for some truly elegant and regal portraits (check out some more examples in these posts: Hanbok Family Portraits in Los Angeles and Los Angeles Family Portraits in Hanbok). Just a few years ago, adults didn't get hanboks for themselves, but it's worth considering, especially with professional family photo shoots becoming more common nowadays.
3. Sourcing Hanboks Are Easier Than You Think
Which brings us to our last point—getting hanboks for the entire family is worth considering because it's never been easier! There are more vendors nowadays, making hanboks in beautiful colors and modern cuts—just look at some of the gorgeous moms we've had the opportunity to photograph recently! We have partnerships with some amazing vendors who can take care of the hard work and help find the perfect hanboks for you and your family.
Carrying on our traditions is something to be valued, and taking family photos in hanbok allows your culture to shine through in a really beautiful way. Get in touch with us today to plan your family portraits—we can't wait to see you in your lovely hanboks!