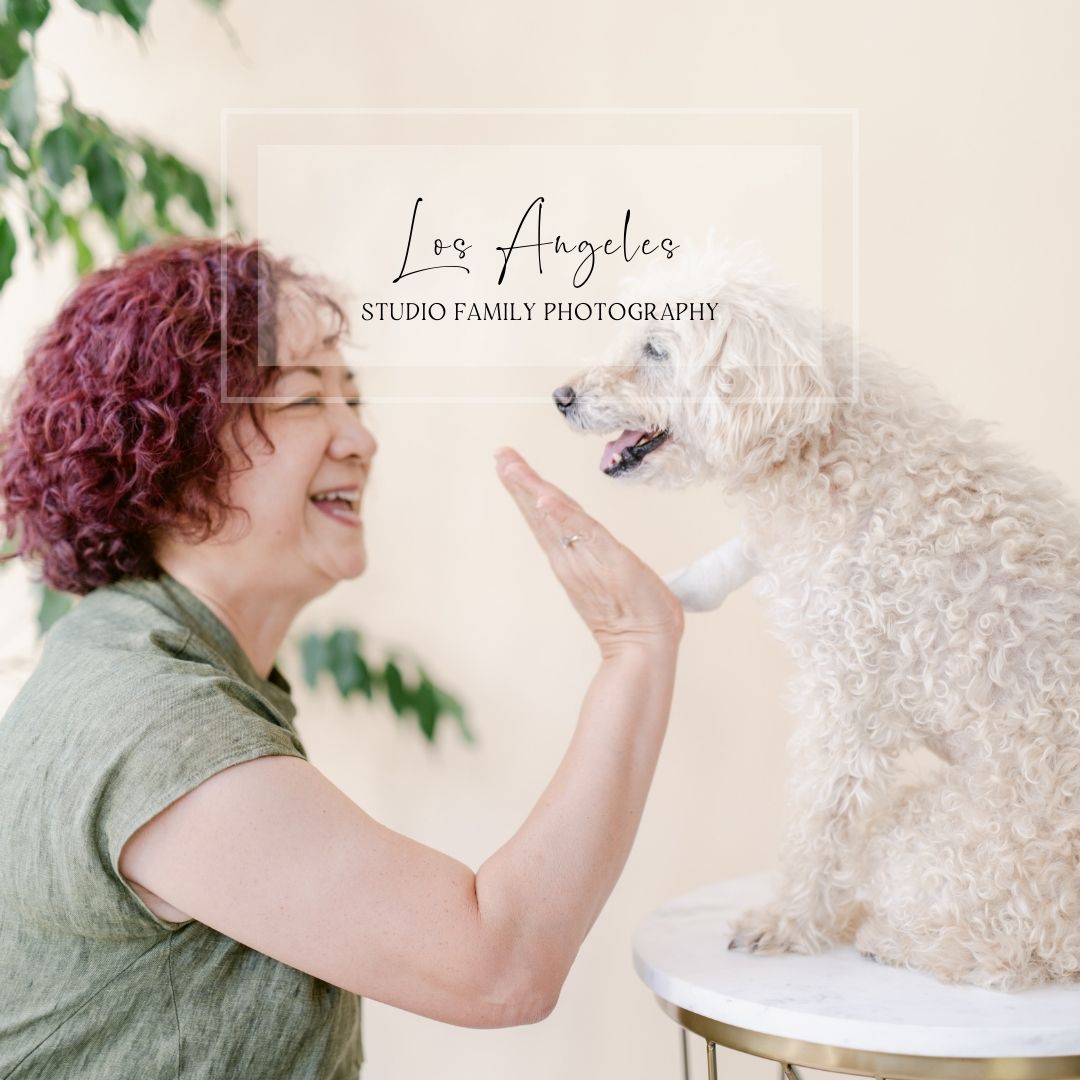 I'm so excited to share another unique family photography session that I shot in my Los Angeles studio! Like I talked about in my recent post, Portraits with Grandparents, family shoots that don't involve young children are a rarity. If you think back on all the personalized holiday cards you get each year, my guess is that the majority of them come from families with little ones. I think we need to change the narrative that family portraits are only worth taking when there are young children involved. As you'll see in these pictures I took for Sylvia's family, families grow and change, but the love is still very much there (and also, cute fur children definitely count!).
Sylvia and her siblings are all adults, living far apart from each other. When her brother came to visit from Portland, she seized the opportunity to get everyone together to take family portraits with their mom. When you think about it, it's quite remarkable to grow up so closely with your siblings in childhood—they're really like your oldest friends—to leading separate lives separated by states, and sometimes oceans, when you're older. In Sylvia's case, you can see the close bonds she and her siblings share. They even had some fun trying out silly poses to replicate a few childhood photos (I'm sure we all have some of those hilarious family photos in an old photo album somewhere!).
All types of families are beautiful and worth documenting, and while I do love the cute babies and milestones, I am always so touched when clients reach out to do studio family photography "just because". Because they understand the gift of their family, just as they are, enough to take action to preserve their memories. Whatever your family looks like at this moment in time, I'd love to help capture it—reach out to book a session today!