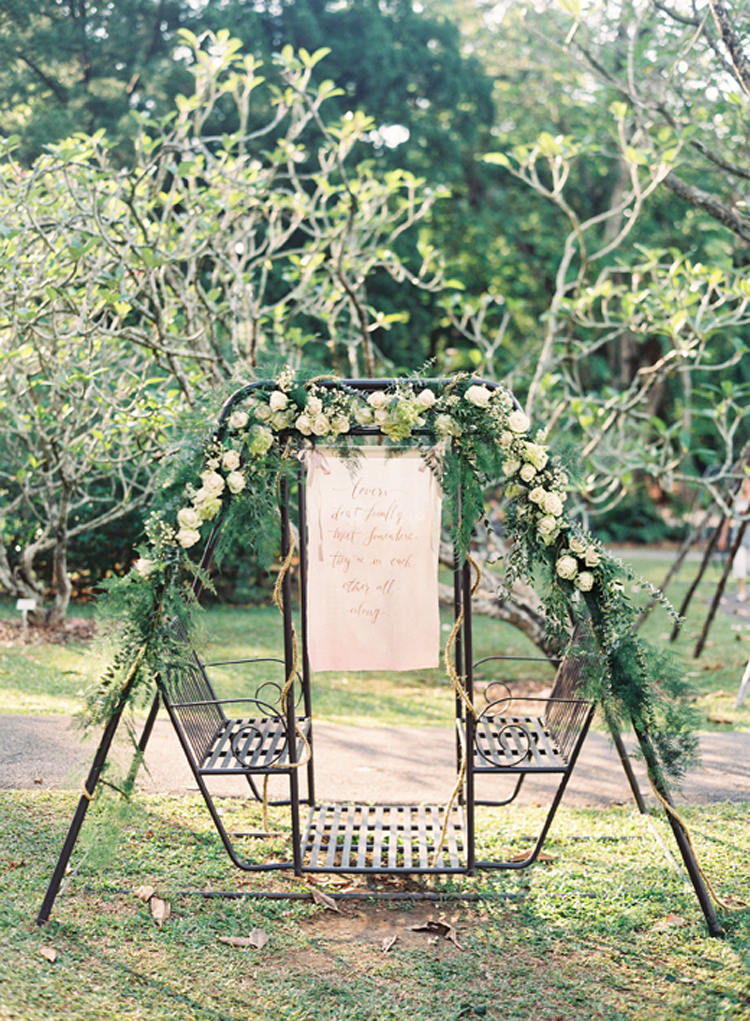 had last minute travel plans to Singapore with barely two days notice, and with the amazing power of social media, the Wedding Scoop reached out to me and helped me plan this amazing workshop in Singapore. It was incredible how everything came together and how they helped me bring my romantic garden dream to life. Check out the feature in the Wedding Scoop as well as more photos from the workshop attendees!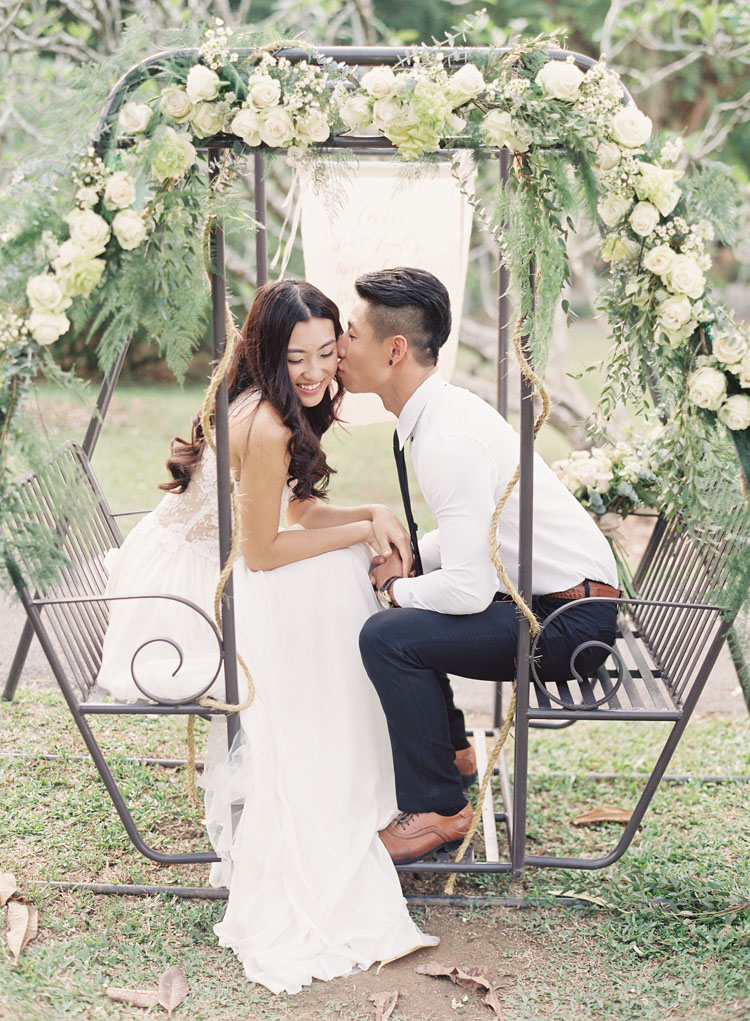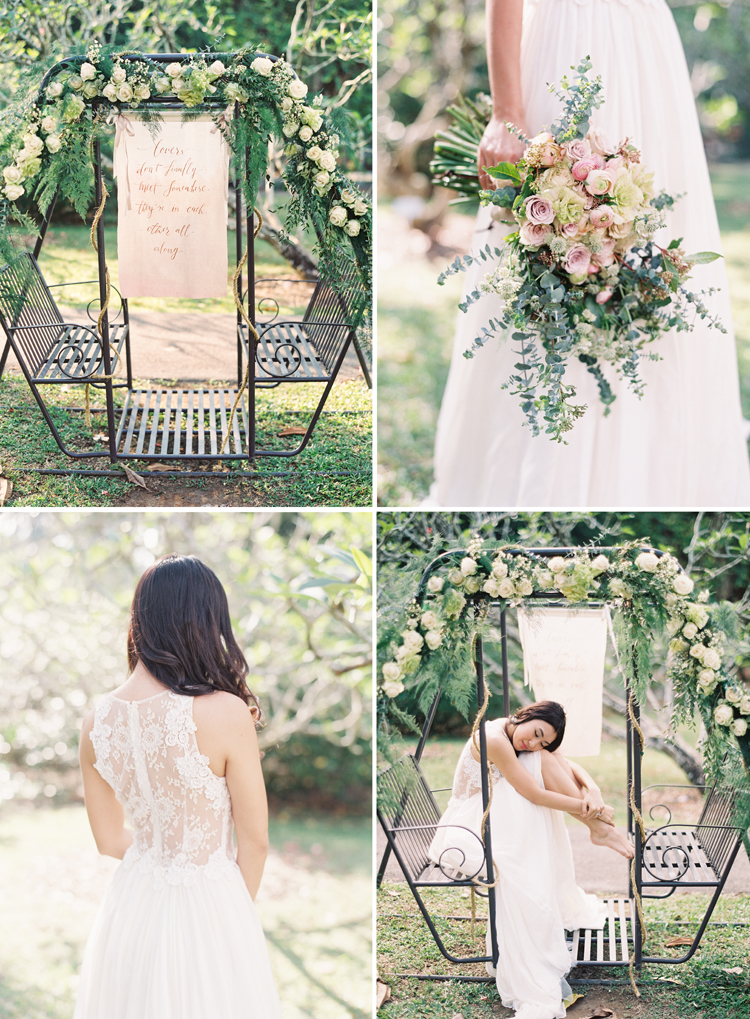 A pre wedding photoshoot is a wonderful way to take the time to capture the beautiful moments before the rush of your wedding. The Singapore Botanic Gardens was the perfect location for the dreamy romantic garden atmosphere I had in mind. When I first saw the swingset in the frangipani grove, I was instantly inspired by the playfulness and the simple whimsy of the grove. Finding a location that fits your style is an important part of planning your pre wedding photoshoot. Make sure you research areas of interest and try and get a feel of the aesthetic you want, the feeling you want to evoke in your photos, whether you're looking for a cozy beach, a lush garden, or an urban landscape. For our workshop, I decided the Botanic Gardens were perfect because I wanted a picturesque and natural look, and this was the perfect romantic setting, filled with beautiful greens and florals.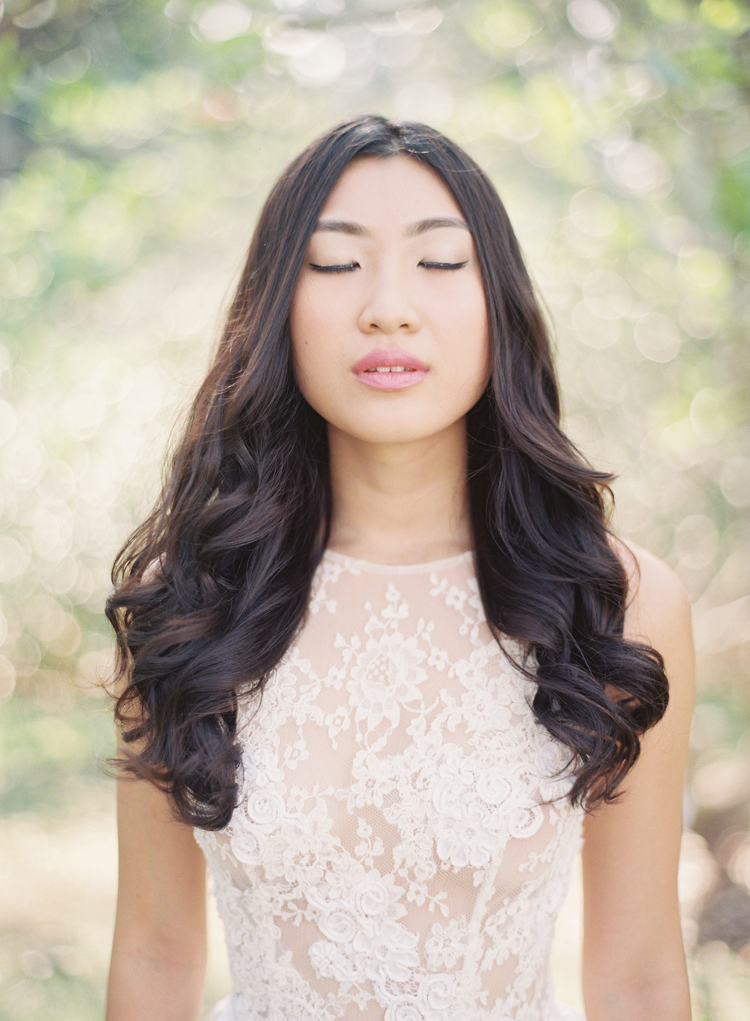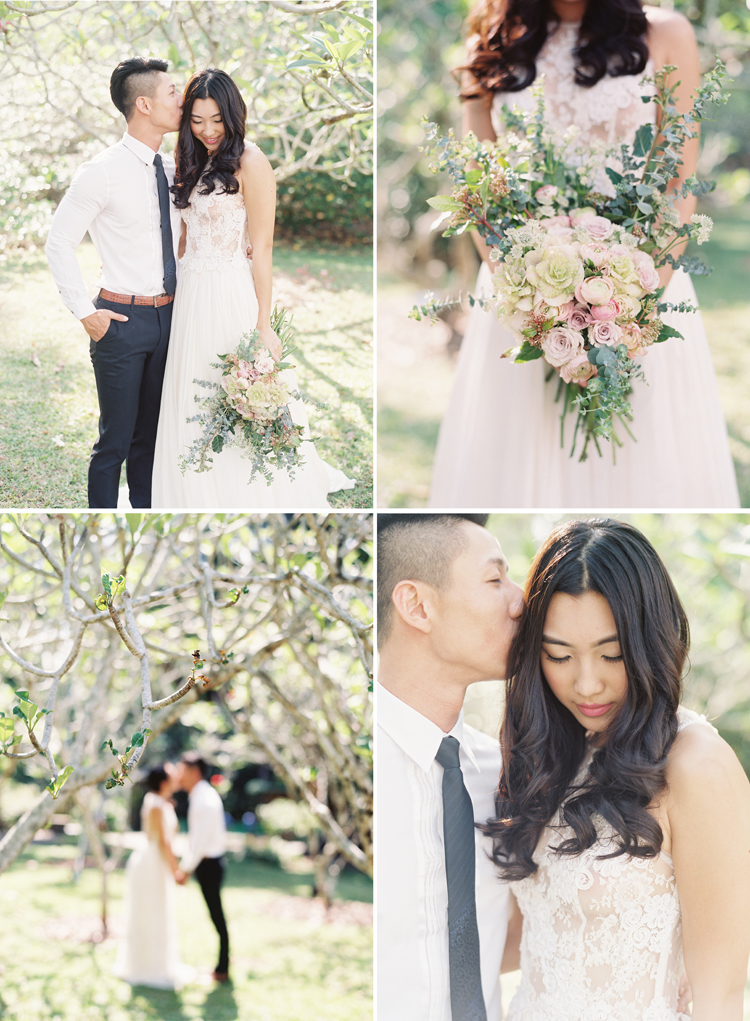 Another key tip is to find a florist and/or a stylist who has an aesthetic that will fit your style. These details will bring your photos together, so it's important to work out your vision with someone who can bring them to life. For example, I knew I wanted the swingset to play a central role, and that I wanted it to look as if the garden had grown all around it. Wonderland for Detailed Planners did an amazing job creating the effortless, free-flowing look, matching the style of the wedding bouquet to the decor on the swingset.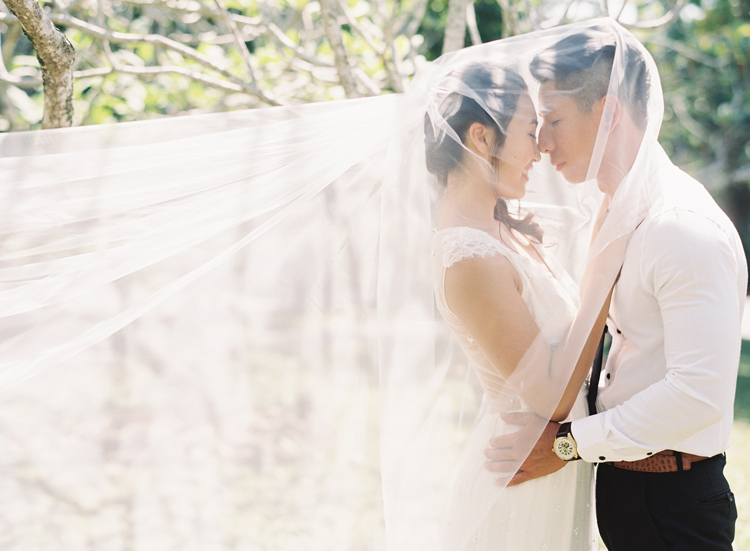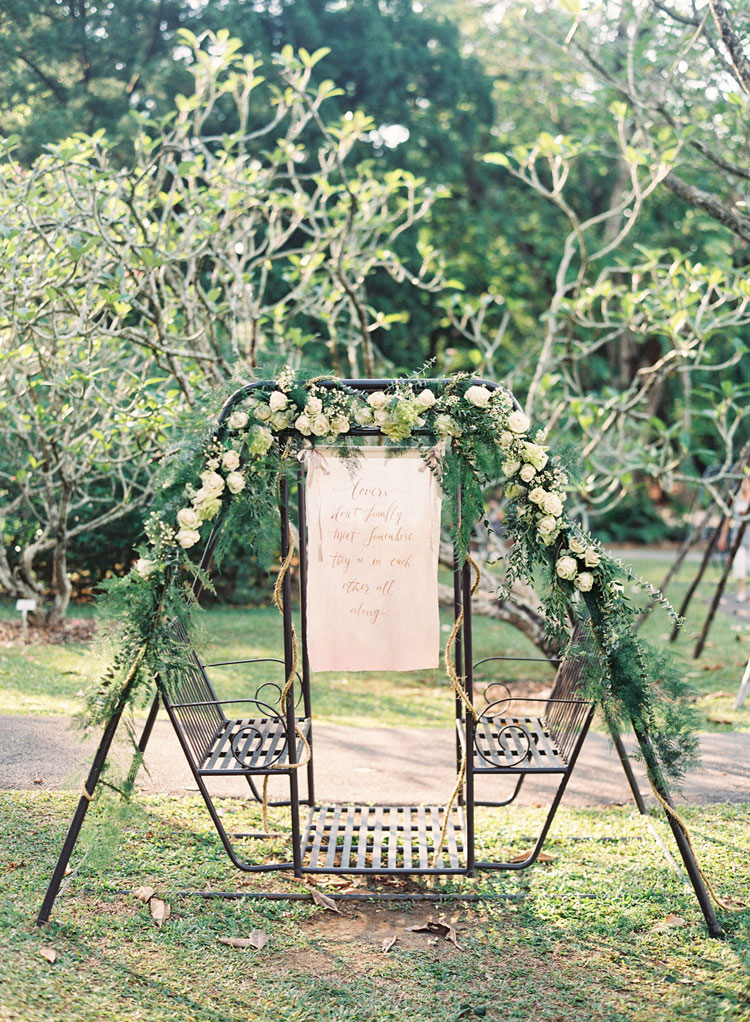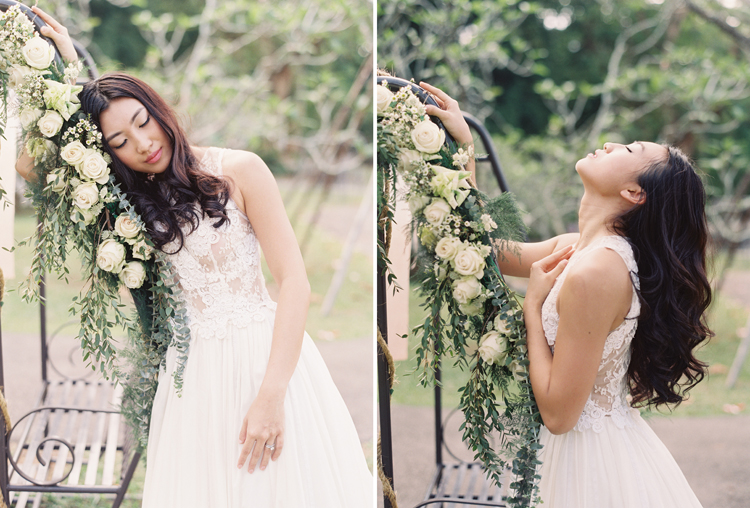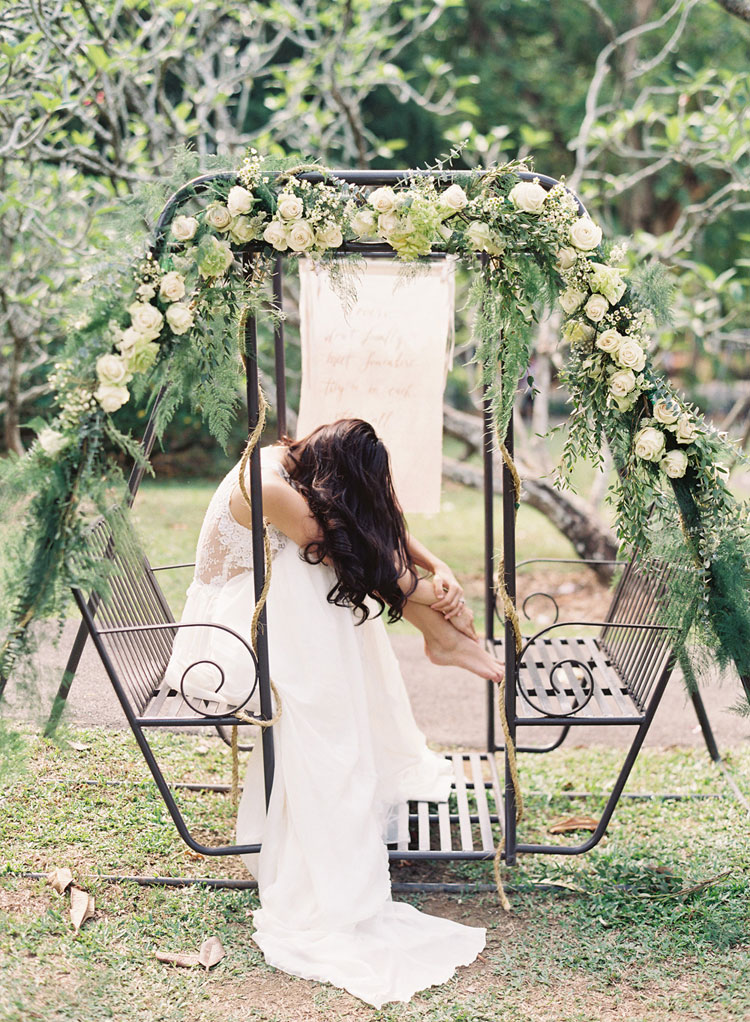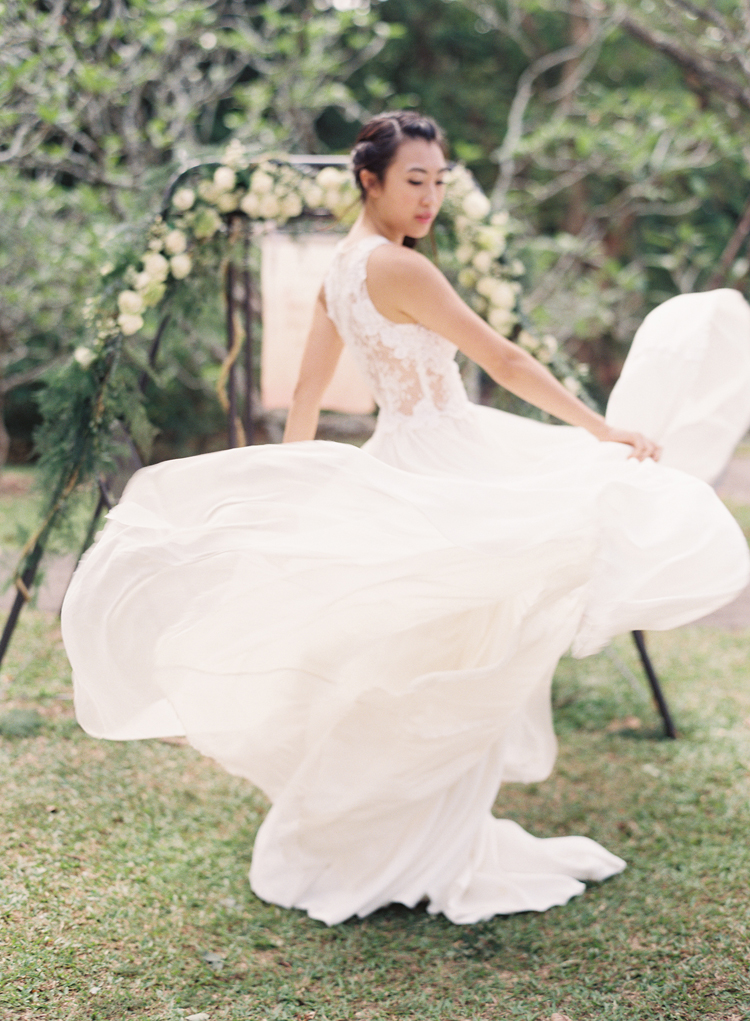 Whether you've found your dress or location first, make sure they complement one another and match the style. These beautiful Caramel and Co. gowns were absolutely lovely and were chosen with the free-flowing and dreamy idea I had in mind for the shoot. And remember to get your hair and makeup done for the photoshoot. Even if you don't normally wear makeup, a talented makeup artist will enhance your natural beauty, and the whole process will give you an amazing boost of confidence. The goal is to have you feeling at your best so you can set the tone for a beautiful photoshoot!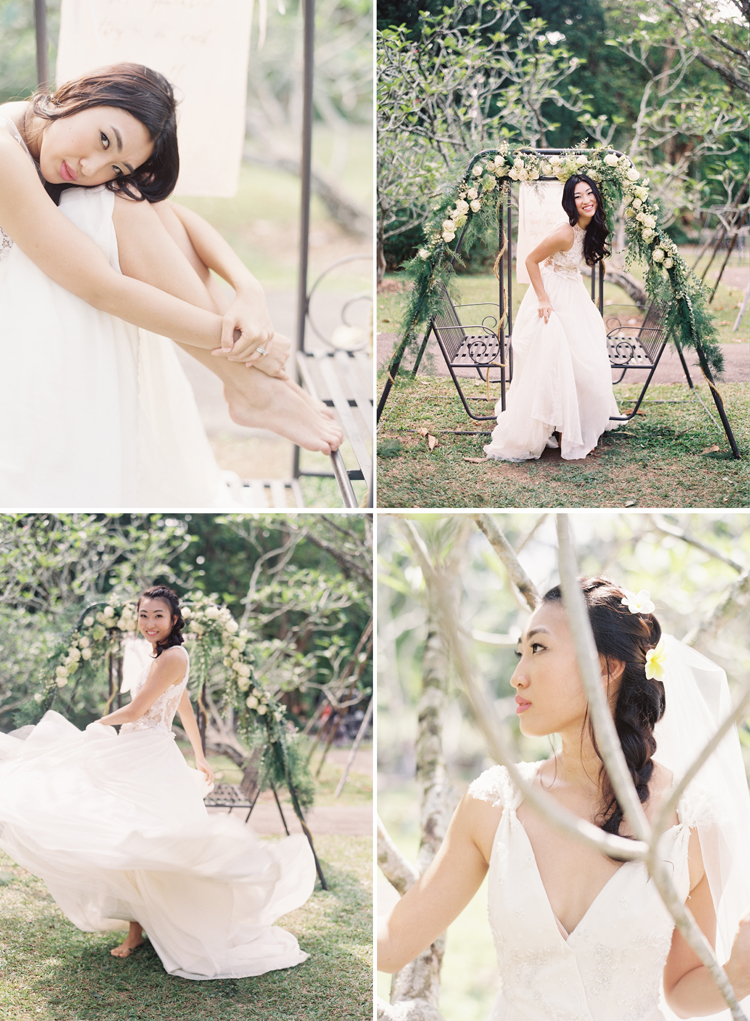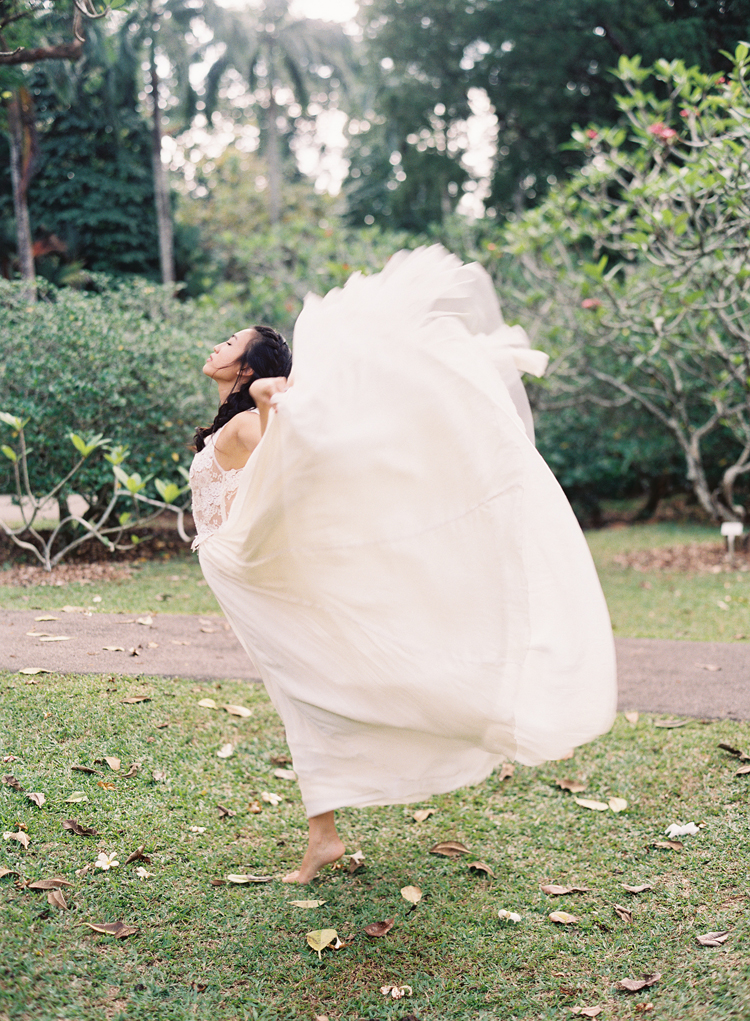 I had a wonderful time working with the incredible team at Wedding Scoop and am so impressed how quickly this all came together at the last minute. Thank you for an incredible workshop and this wonderful opportunity to work with all of you!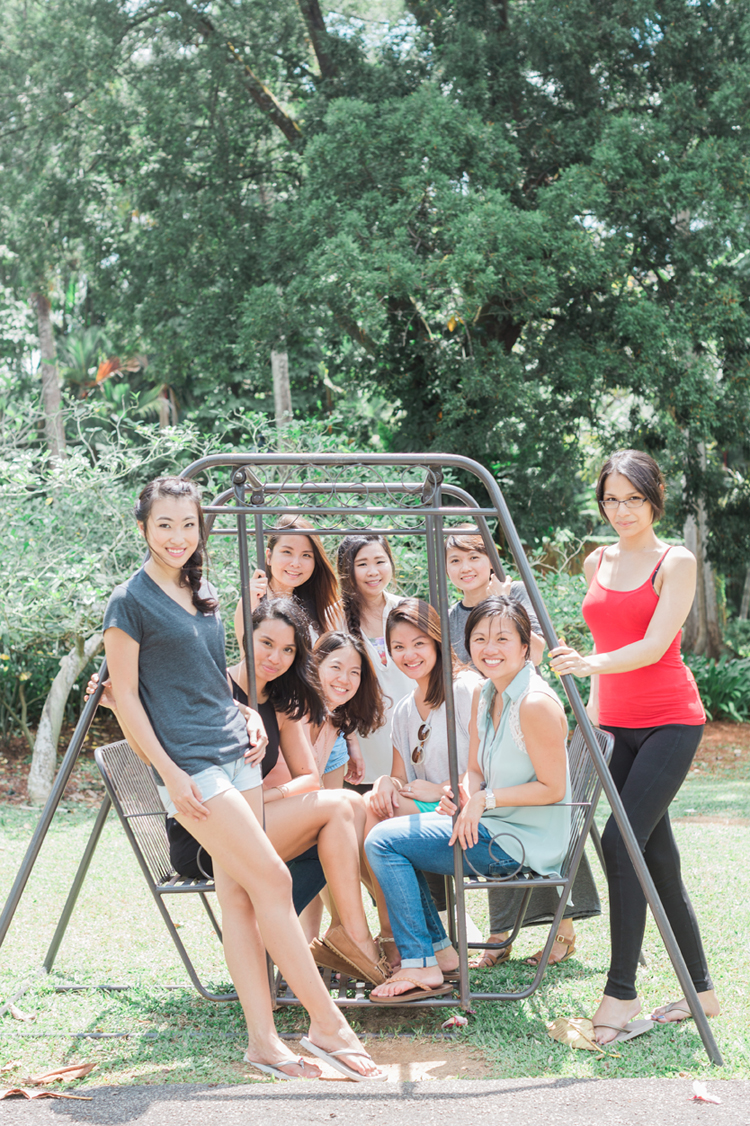 Venue: Singapore Botanic Gardens
Photography: Caroline Tran
Wedding Dresses: Caramel and Co
Hair & Makeup: Andrea Razali, Indigo Artisans
Flowers & Décor: Wonderland for Detailed Planners
Wedding Sign & Calligraphy: Pearlyn and Paper
Models: Mandi, Basic Models with her partner, Bryan