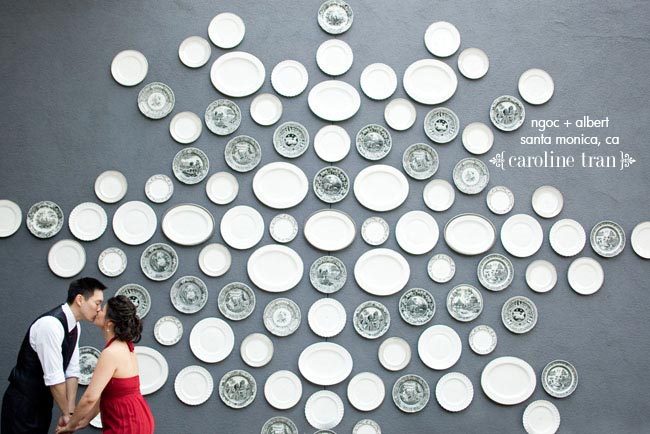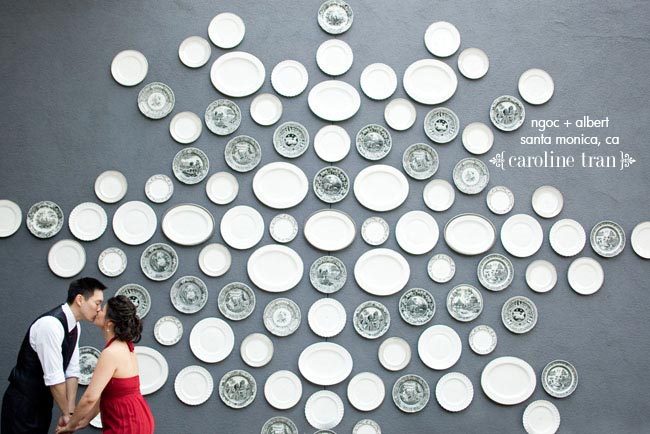 For those who don't know Ngoc, she's the brilliant mind behind Sky Box Event Productions.   In addition to being a great planner, she's also super thoughtful and the most kind-hearted person.  Whenever she talks about her fiance, Albert, you can see her just swoon and gush over him.  It's so cute to see how ridiculously sweet they are together.  You may also remember them from their first engagement session and cameo in Ceremony Magazine.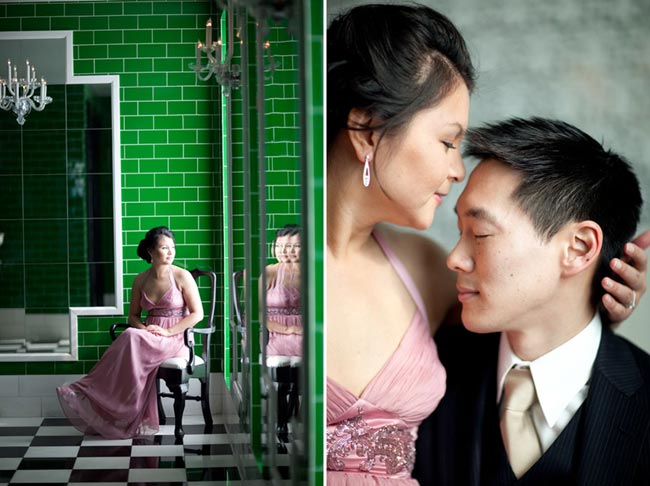 Ngoc wanted a second engagement session that contrasted her first one.  We went with casual for the first, so she wanted to get dressed up for a second session.  The Viceroy was the perfect setting.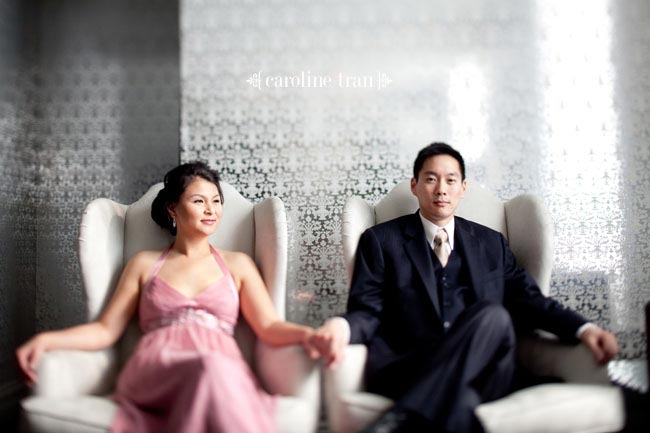 I want a wall of mirrors like this…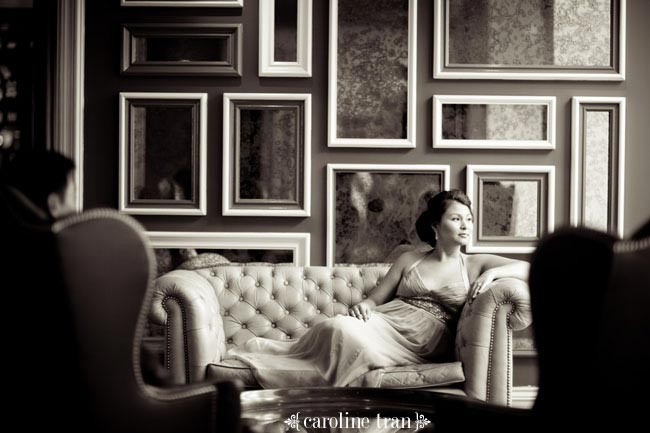 I also want a library like this.   The Viceroy makes me want to redecorate my home every time I'm there.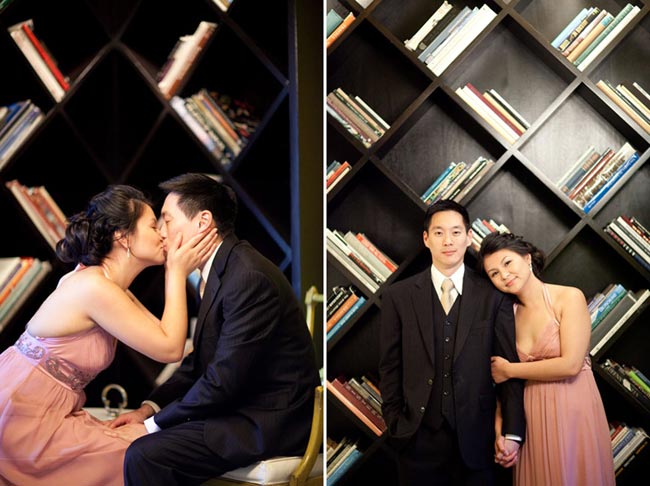 There's something about this that I totally love.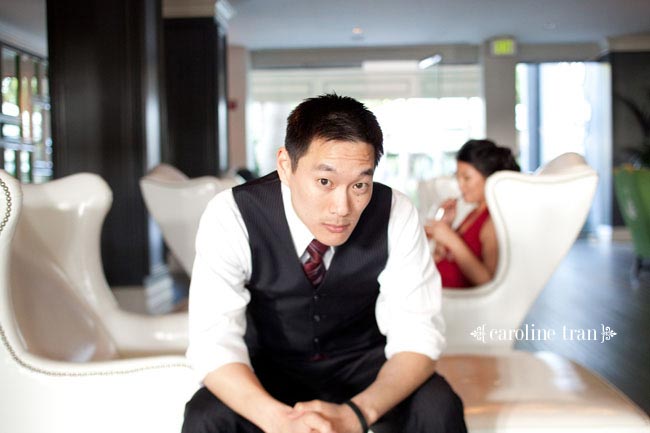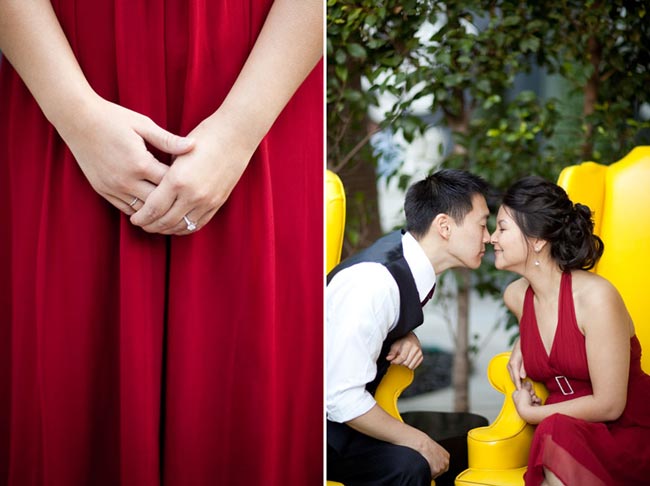 I also want a wall full of plates like this!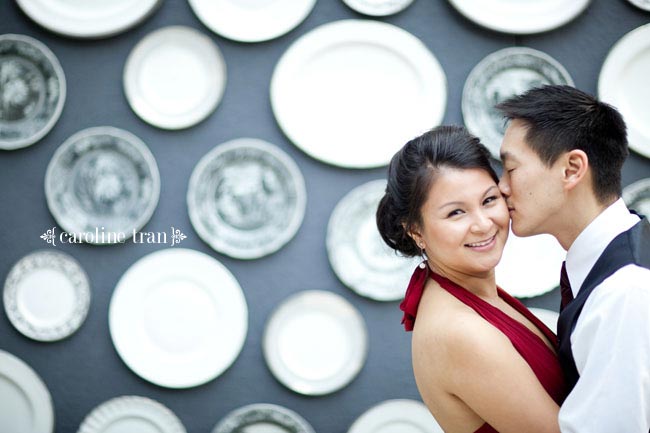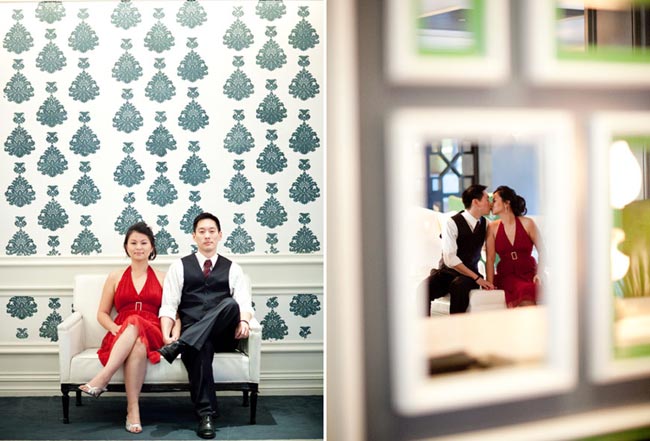 This session was also featured on Style Unveiled.  You can read her interview and see more pics there!  I can't wait for their wedding next month!  Being that it's Ngoc, you can expect lots of fun, bright colors, and lots of cuteness!