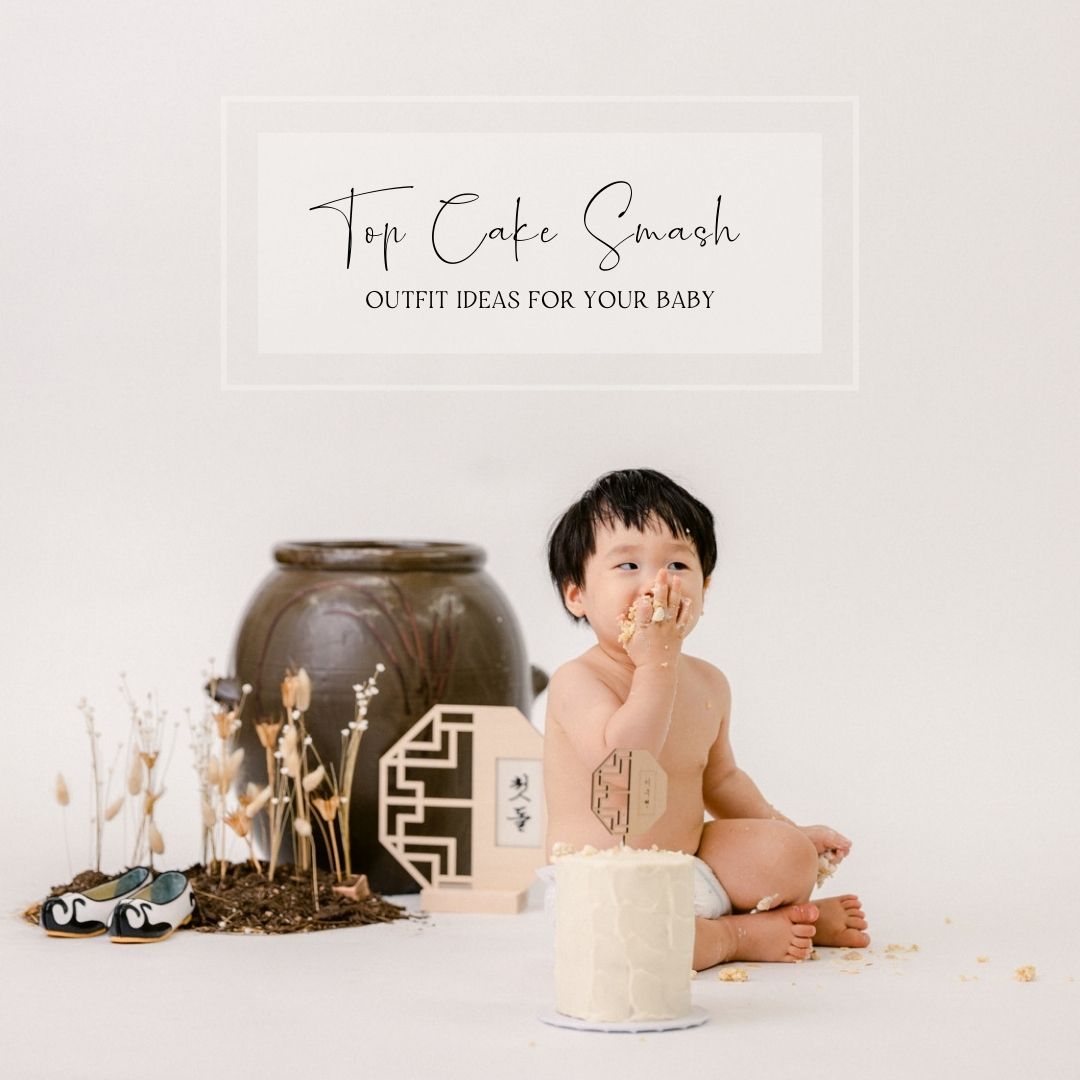 We have so many cake smash outfit ideas for your baby! The list can go on for days. However, we've come up with the top 3 looks that we think would be best when it comes time for your little one to have her first slice of cake.
The classic onesie! Our babies have lived in one for the last year. No better way to commemorate their favorite outfit by putting them in one for when she tastes her first cake. Our baby here had a custom one made for this very special occasion! Her name adorned her onesie as she dug into her sweets!
Dressed up attire! We think dressing up for the occasion is fun as well. We as adults dress up to go out to a fancy dinner so why not dress up when tasting your first cake?
Birthday suit! The perfect outfit to get in and get messy! Our baby here got to dip his little fingers, toes and face into the cake without anyone wondering how they were going to clean up the mess!
Need help planning for your baby's Korean first birthday? Contact us today!