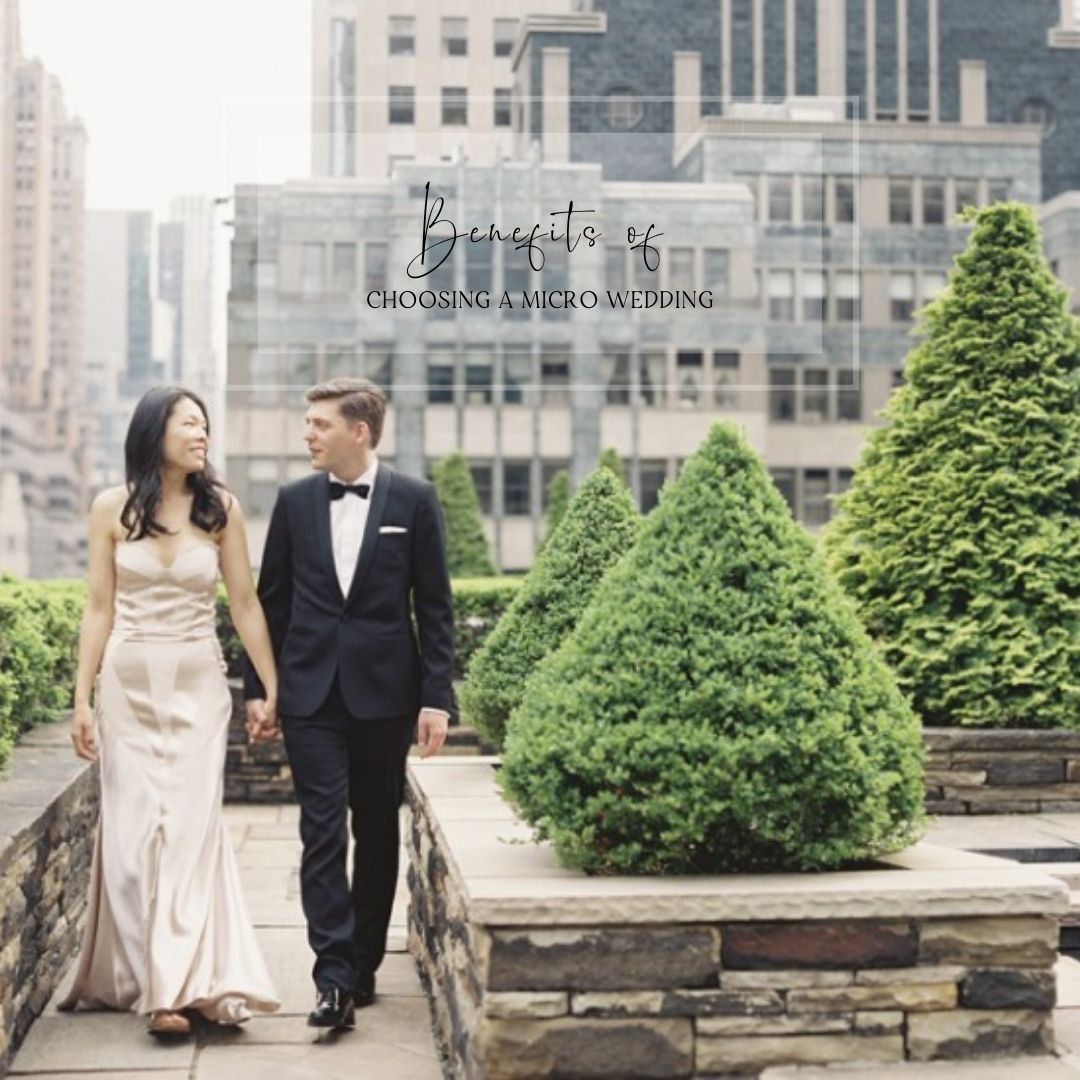 While I love a large elaborate wedding, there are also many benefits of choosing a micro wedding. Think of a micro wedding as a compromise between having a traditional wedding and an elopement. You won't have to miss out on celebrating with your dearest family and friends while getting to avoid a lot of the complex issues that can accompany large weddings. A micro wedding is a perfect choice if you still want to experience all the fun aspects of a wedding (i.e., sending out invitations, splurging on gorgeous floral arrangements, having a dance party, etc.) while maintaining the intimate feeling of a small gathering. Read on for a few benefits of choosing a micro wedding:
Offers More Flexibility in Planning
One of the first big decisions you'll have to make when wedding planning is choosing a venue. Hosting a wedding with a smaller guest list actually opens up a greater selection of venues! For Lauryn and Bryan's intimate wedding in Los Angeles, they were able to rent out an entire restaurant for their reception. The restaurant, Catch, normally would not accommodate weddings, but agreed to let them use the space because they didn't have an overwhelming number of guests. This is an opportunity to think outside of traditional wedding venues like country clubs and possibly make a unique dream location work! Besides venue choice, having a small guest list can make it easier to be a bit unconventional in your other decisions for the big day because people will have adjusted expectations. For example, Lauryn and Bryan decided not to have a sit-down dinner at their reception, opting instead to launch right into dancing with casual hors d'oeuvres being passed around. With a micro wedding, guests will arrive already knowing that it won't be a traditional wedding, so you could leave out elements you don't care for, and whatever you do decide to include will be a pleasant surprise!
Elevates the Experience for Each Guest
We know a wedding is about celebrating the married couple to be, but as long as you're going to have guests, you'll also want to ensure that they are happy and well taken care of. With fewer people to account for, you can level up each guest's experience and really spoil them! Surf or turf? Why not both? For YoYo and Chris' intimate New York wedding at 620 Loft & Garden, they gathered their 26 guests on a rooftop at the iconic Rockefeller Center, treated them to caviar and foie gras, and went all out with the décor and details to provide a truly luxurious and exceptional experience.
Allows for More Meaningful Personal Connections
You may go into the day with the best intentions of checking in with each guest, but we are all ultimately limited by the constraints of time. It's just a mathematical fact that if you have fewer guests at your wedding, you will be able to spend more time with each person. At the micro weddings that I've photographed, I was always touched to witness the couple being able to have prolonged conversations with a cherished lifelong friend or a family member who traveled overseas to be there. A smaller guest list can also be a plus if you or your partner are shy about being the center of attention—having only the people you are closest to in attendance could make you feel more comfortable, making the day that much more fun.
With so many benefits of choosing a micro wedding, they are really becoming increasingly popular these days. But weddings, no matter their size, are definitely worth documenting! I would love to take care of that for you—contact me today!