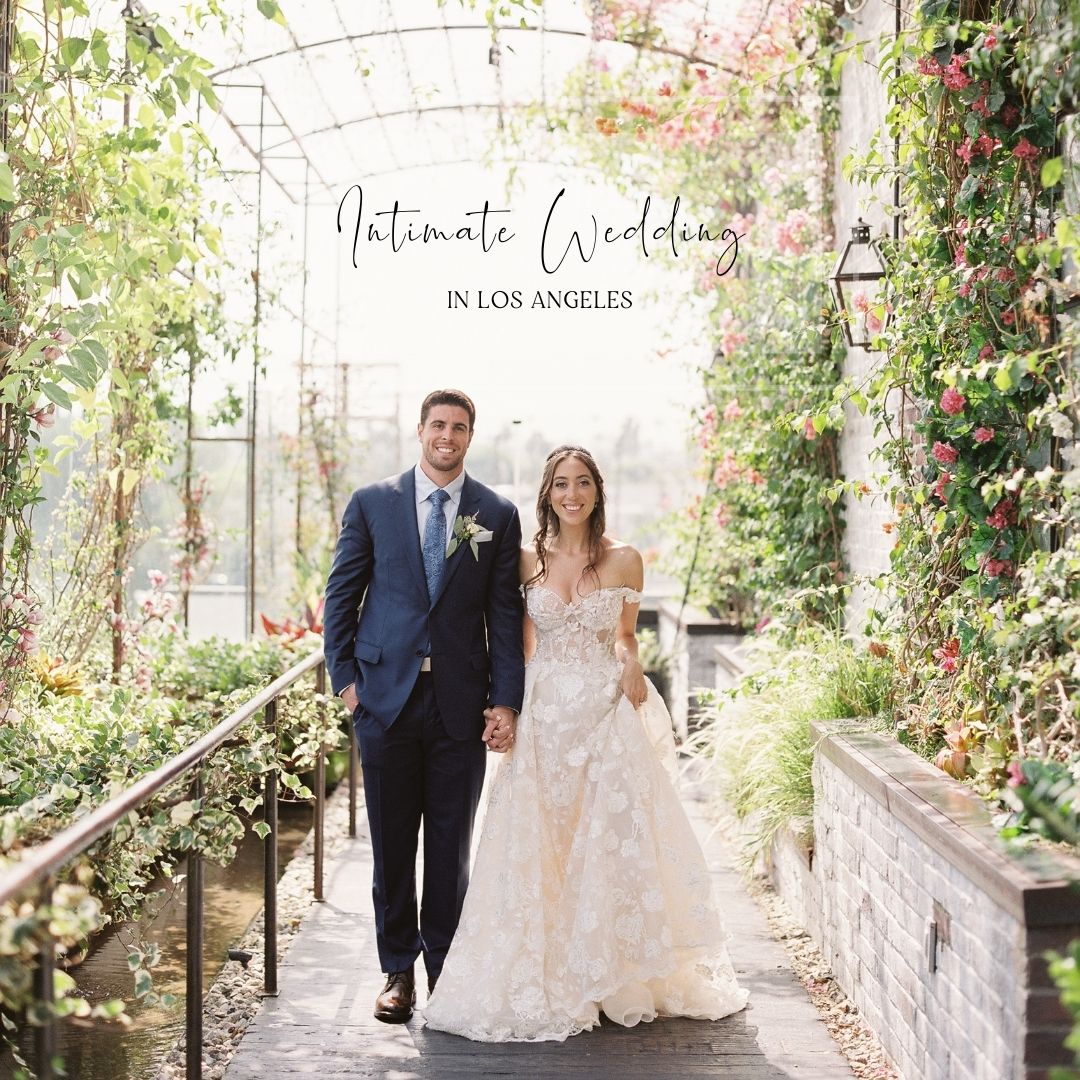 I was so thrilled to be able to photograph Lauryn and Bryan's intimate wedding in Los Angeles, which was small in size, but big on the things that truly matter. We started the day documenting them getting ready, where I was so touched to see the bridesmaids' obvious camaraderie. Little details, like the designs on the soles of their shoes, showed that they weren't here to take things too seriously and that this day was going to be fun!
We then traipsed around town to some of the most iconic spots in the Hollywood and Beverly Hills area to take some portraits. With Lauren's jaw-droppingly unique Galia Lahav gown (I mean, look at that gorgeous laced bodice), we drew quite a few double takes, as she easily passed for an A-lister!
See more Beverly Wilshire Hotel Wedding Photography here.
One of my favorite elements of this intimate wedding was that after a rooftop ceremony at the Pacific Design Center in West Hollywood, everyone just walked across the street to Catch, a restaurant that was rented out for this event. With its wall-to-wall windows and prolific greenery, the space felt like a cozy greenhouse, just full of the Lauryn and Bryan's closest family and friends. True to their light-hearted and quirky approach to this day, the couple chose to forgo the typical formal sit-down dinner. Instead, they had everyone jump right in to dancing while delicious hors d'oeuvres and cocktails were passed around. No one was allowed to sit on the sidelines, as I was able to even coax Grandpa out onto the dance floor!
There are many ways to execute a wedding—sometimes it means pulling out all the stops and going big, or having to make tough choices about what to sacrifice. Lauryn and Bryan's wedding felt so special to me because the small guest list allowed them to truly connect with each guest and you really felt how close and comfortable they all were. It was a reminder that weddings are really about the people you're with and the time you're able to spend celebrating with them.
If you're looking to plan an intimate wedding in Los Angeles, I'd love to help bring your dreams to life. Contact me and let's get to planning!