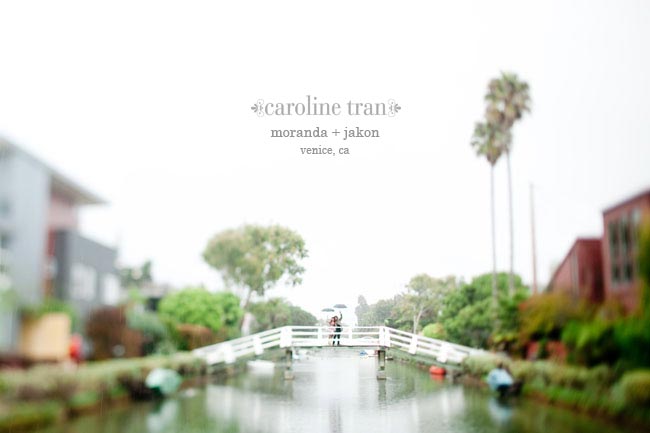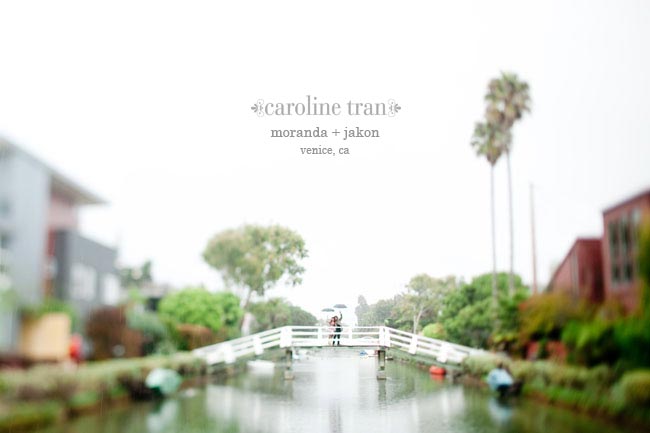 Moranda babysat for a family who lived in the Venice Canals and used to take the little boy on walks around the neighborhood.  On one of her walks, she met a boy who happened to live along the canals… and here we are today!  It only made sense to do their engagement session at the very place they met!
I was excited to know that Jakon lived along the canals and would have access to a boat.  The rain was a bit unexpected, but they were such troopers!  This was my first time shooting in full rainy weather.  It wasn't just sprinkling… it was coming down!  For those who are curious, I just had my assistant hold an umbrella over me the entire shoot, and even still, my equipment (and me) were totally wet.  I had just come back from Boston with new rain boots, so I was way excited to use them.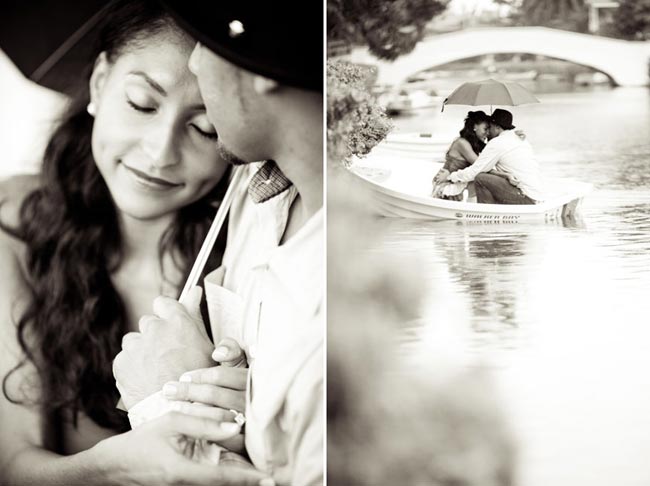 They look so sweet in their little love boat.  I love that this is right in LA.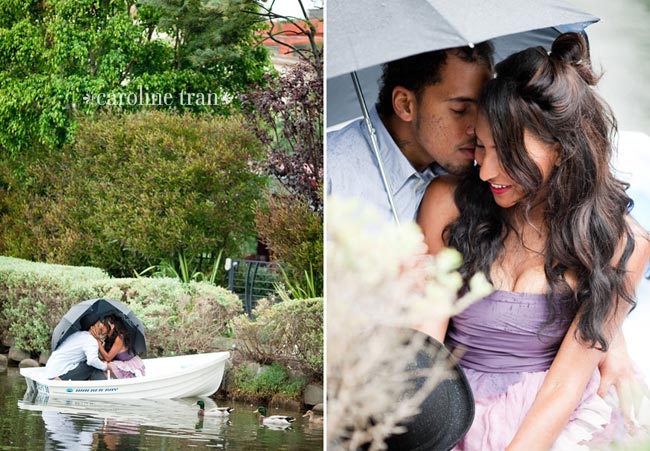 Isn't the neighborhood beautiful?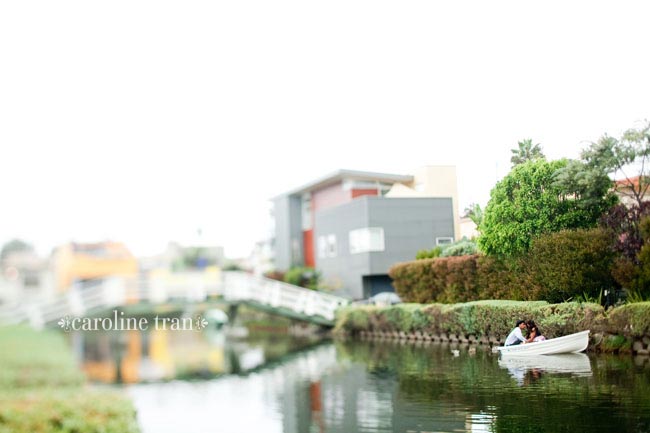 The umbrellas came as a necessity, but ended up being cute props too.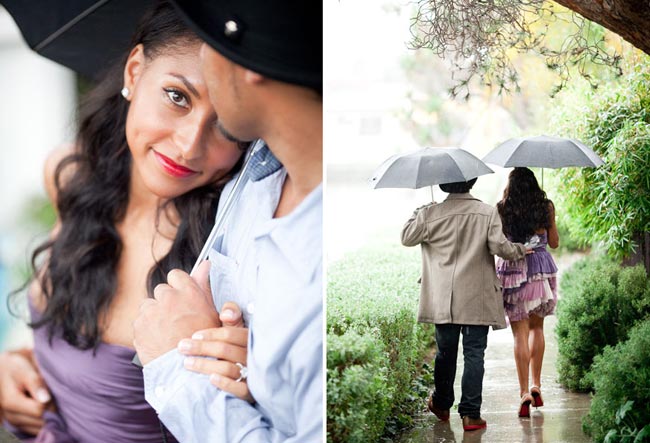 And I always love me some Louboutins!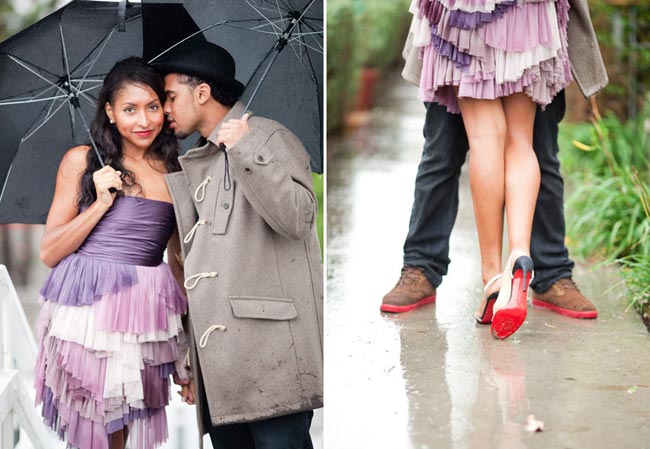 Love how both of their shoes had red soles.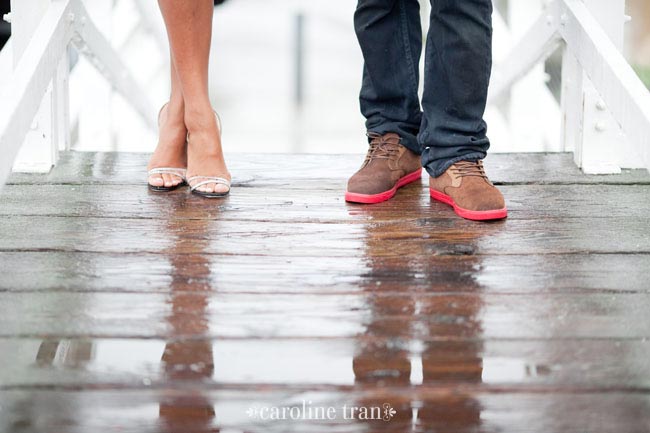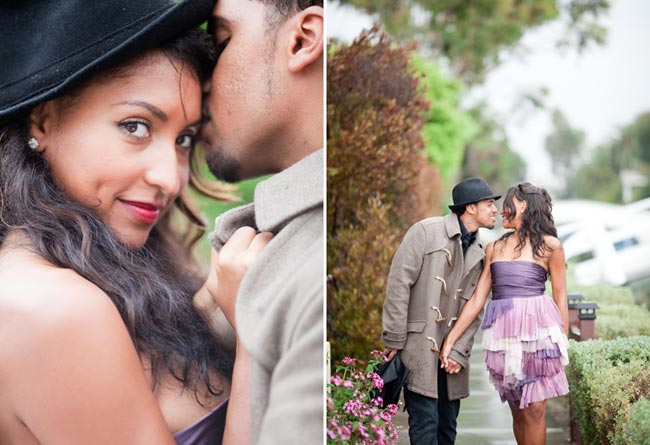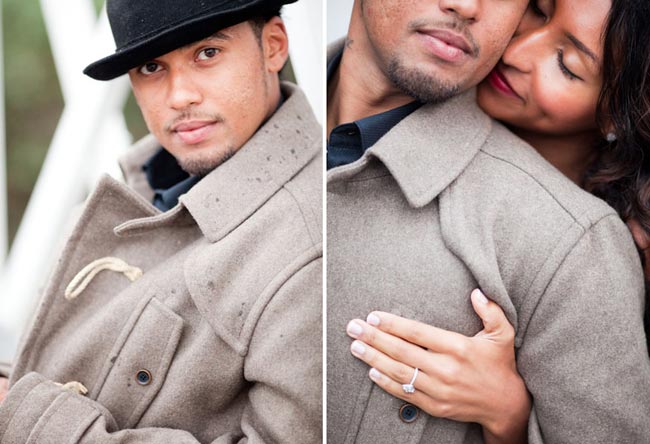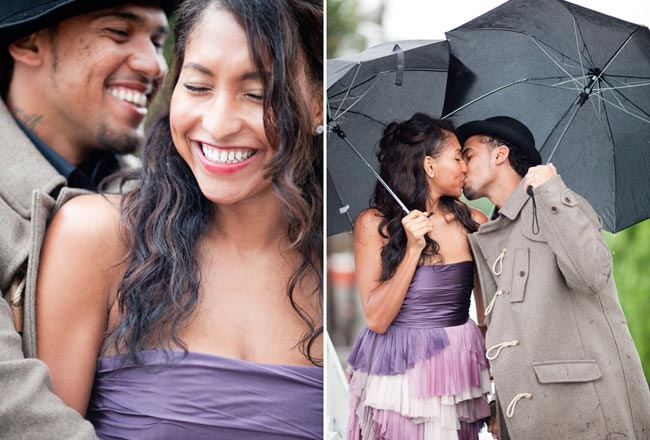 Congrats to Moranda & Jakon on such a sweet relationship, engagement, & marriage!