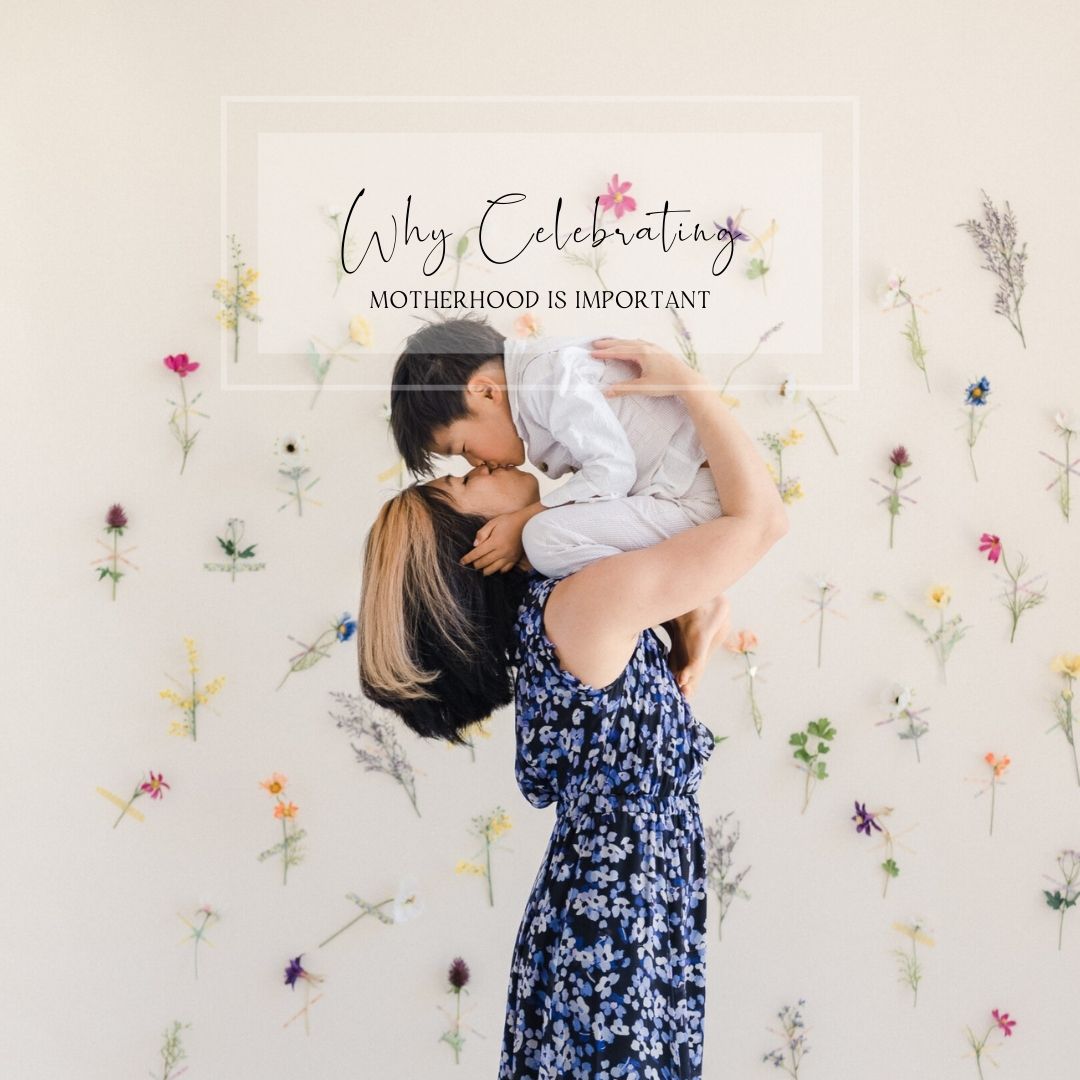 We've probably heard the remark that Mother's Day is just another "Hallmark holiday," but have you ever stopped to wonder why celebrating motherhood is important? The reasons are endless, but in the last few years, I've come to a few revelations in my own life that have inspired me to offer my annual Motherhood Mini Sessions.
These photo sessions allow a mom to have an occasion to put herself first while celebrating the beautiful family that she's created. It's so important and meaningful to me to be able to offer this opportunity to my clients because of the powerful impact that photography can have on a family (read more about this in my Legacy Portrait Photography post) and on a mother's feelings of self-worth. Let me explain…
When my son, Cameron, was 4, he was looking through photos of a family trip we had taken when he was a baby and very innocently asked why I didn't go. Feeling flustered, I made up some excuse about being behind the camera, but it hit me like a ton of bricks that one day, my kids will look at their childhood photos and wonder where their mom was.
In a moment of brutal honesty with myself, I realized that I had avoided being in photos with my kids because I didn't like the way I looked. I gained more weight than I would've liked with my pregnancies, and kept telling myself, "Oh, I'll jump in when I look better." Little did I know that it would appear to my kids that I literally and figuratively wasn't in the picture. I resolved then and there to put myself back in the narrative and make my presence known—not in spite of my extra 30 pounds of baby weight but because of it!
I wanted my boys to know what it took to grow them because it was all part of my journey and I'm darn proud of it. I hope we'll acknowledge that while it's important to make healthy choices and take care of our bodies, there are seasons in life and what matters most is showing up.
Another reason why I decided to make an effort to include myself in photos is because I had a similar experience with my mom being absent in photos from my childhood. For many of the same body image reasons as me, she has always been resistant to being in photos.
Hearing my mom say those things about herself was heartbreaking, because when I look at her, I don't see any of those "imperfections". To me, she's always been beautiful, and I just wanted some photos that captured our interactions together. In any case, I found that as it stood, I had very few photos of her.
As a photographer, and even more so as a daughter, this was unacceptable, so I pushed her to let me take her portrait. It was a real struggle at first, but so worth it. Those pictures were so precious to me that I decided to make family portraits a yearly tradition—and that's how my Motherhood Mini Sessions were born.
I'm willing to bet that my mom and I aren't the only ones who were camera-shy. If you fall into that category, think about how much you cherish seeing your mom in your childhood photos and whether your kids will see your presence in theirs. There are a myriad of reasons why celebrating motherhood is important, and one way you can do that this year is to get your family portraits taken.
Our Motherhood Mini Sessions are meant to be simple and sweet—all you need to do is show up dressed (if you need ideas on what to wear, check out my posts What to Wear for Your Spring Family Photo Shoot and How to Color Coordinate Clothes for Family Portrait) and we'll take care of the rest! I promise you'll have fun, feel appreciated, and walk away with some photos to treasure!