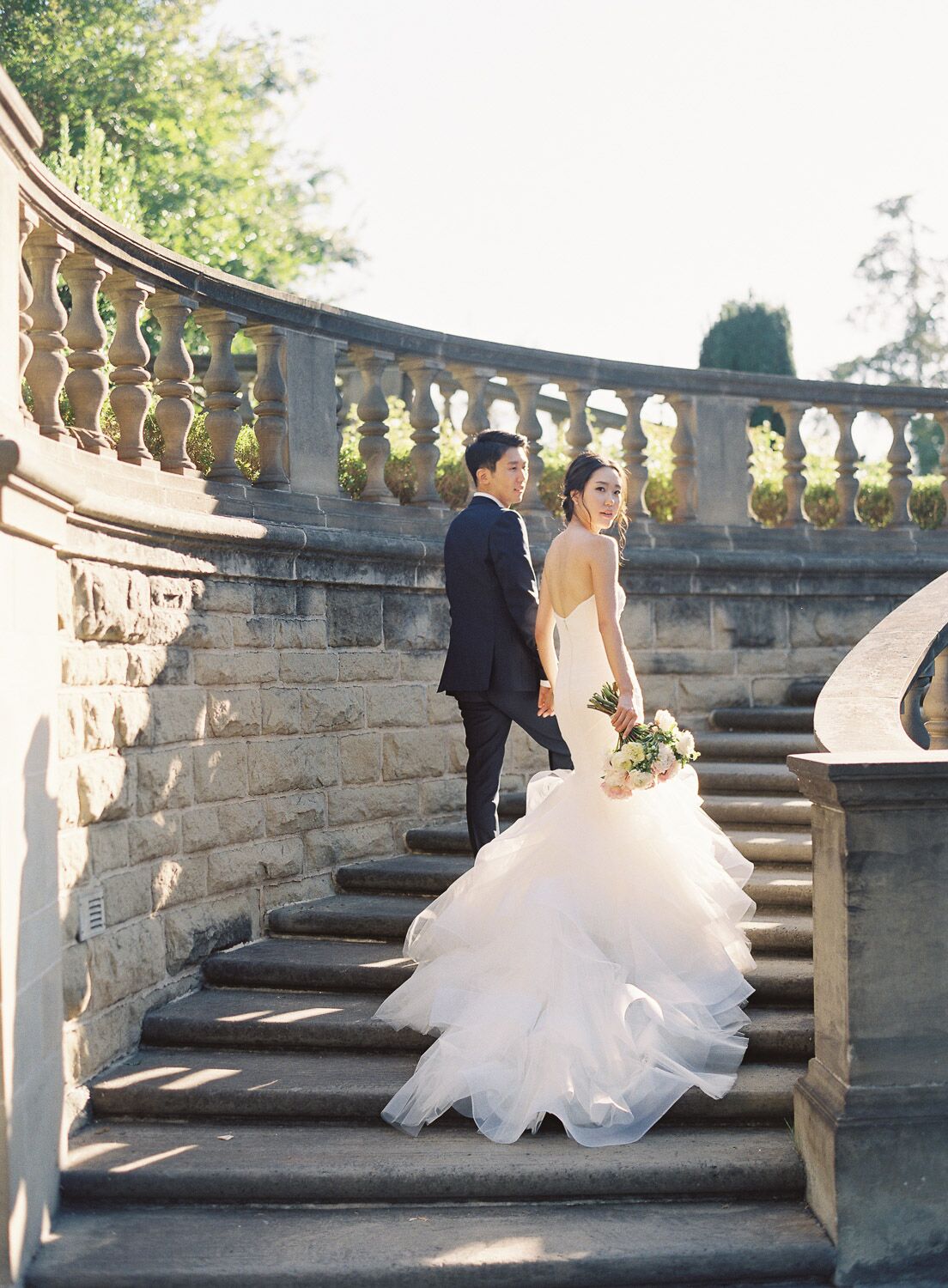 I am so honored that my photographs for Ellen and Ed's wedding are featured on the front page of Style Me Pretty! Check out the story here!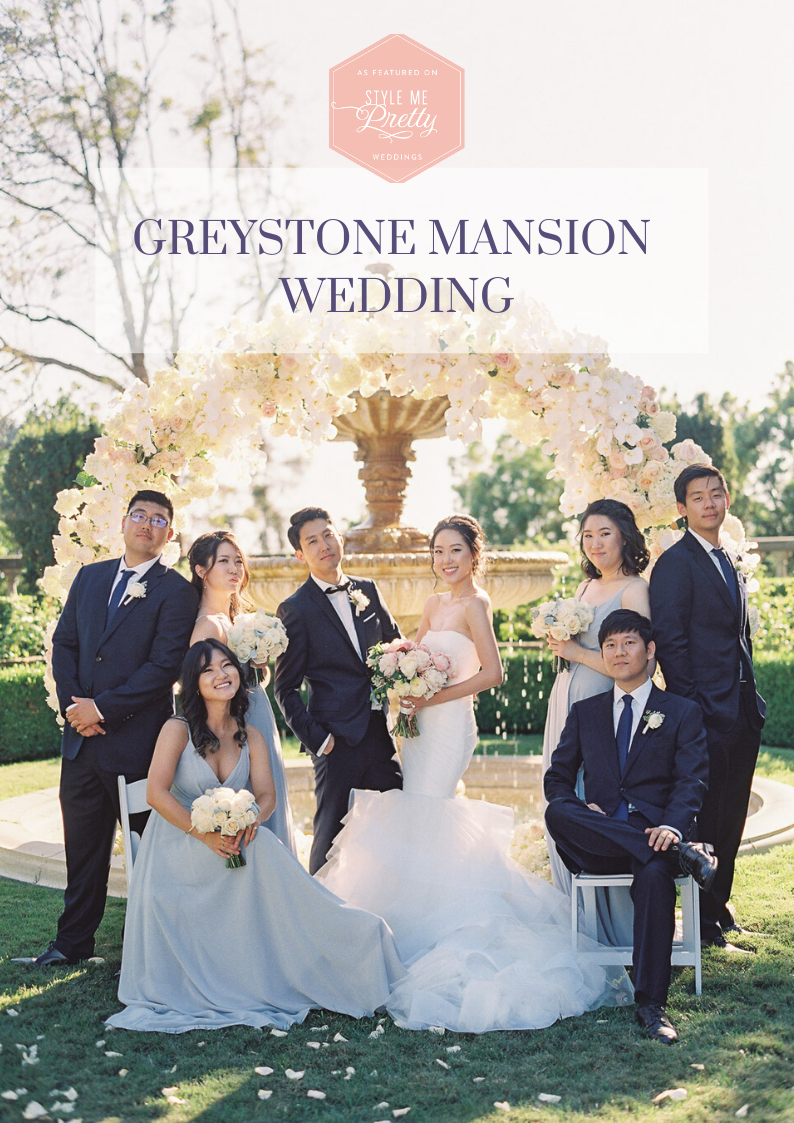 Ellen and Ed's Greystone Mansion wedding felt regal yet intimate. There were so many elegant and stylish touches that made this wedding truly spectacular – it just exuded romance! Blush pinks with whites were incorporated throughout to add a modern touch to this enchanting and historic setting.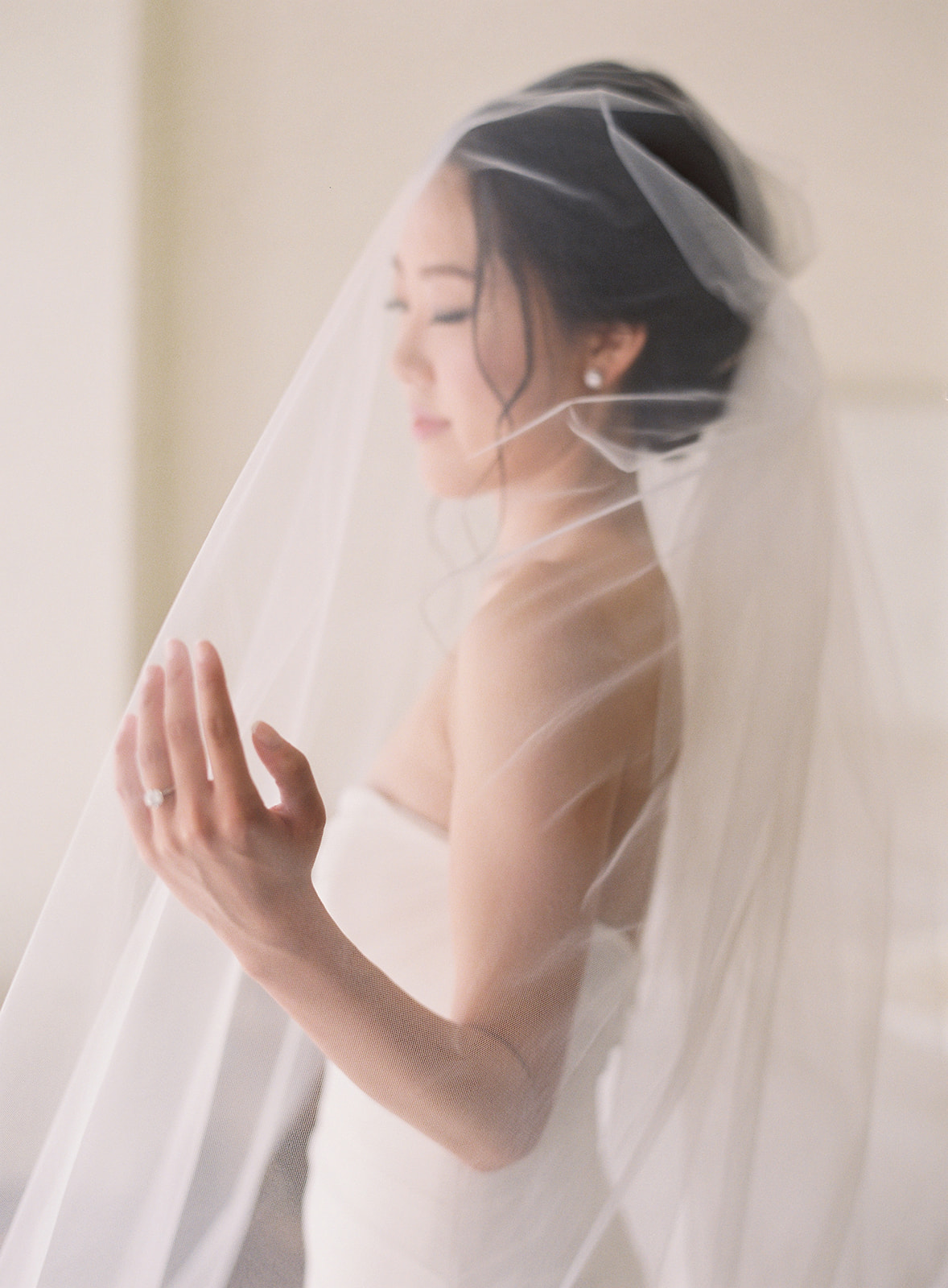 The bride and groom had their wedding bands engraved with personalized messages…what a beautiful way to commemorate the love they have for each other!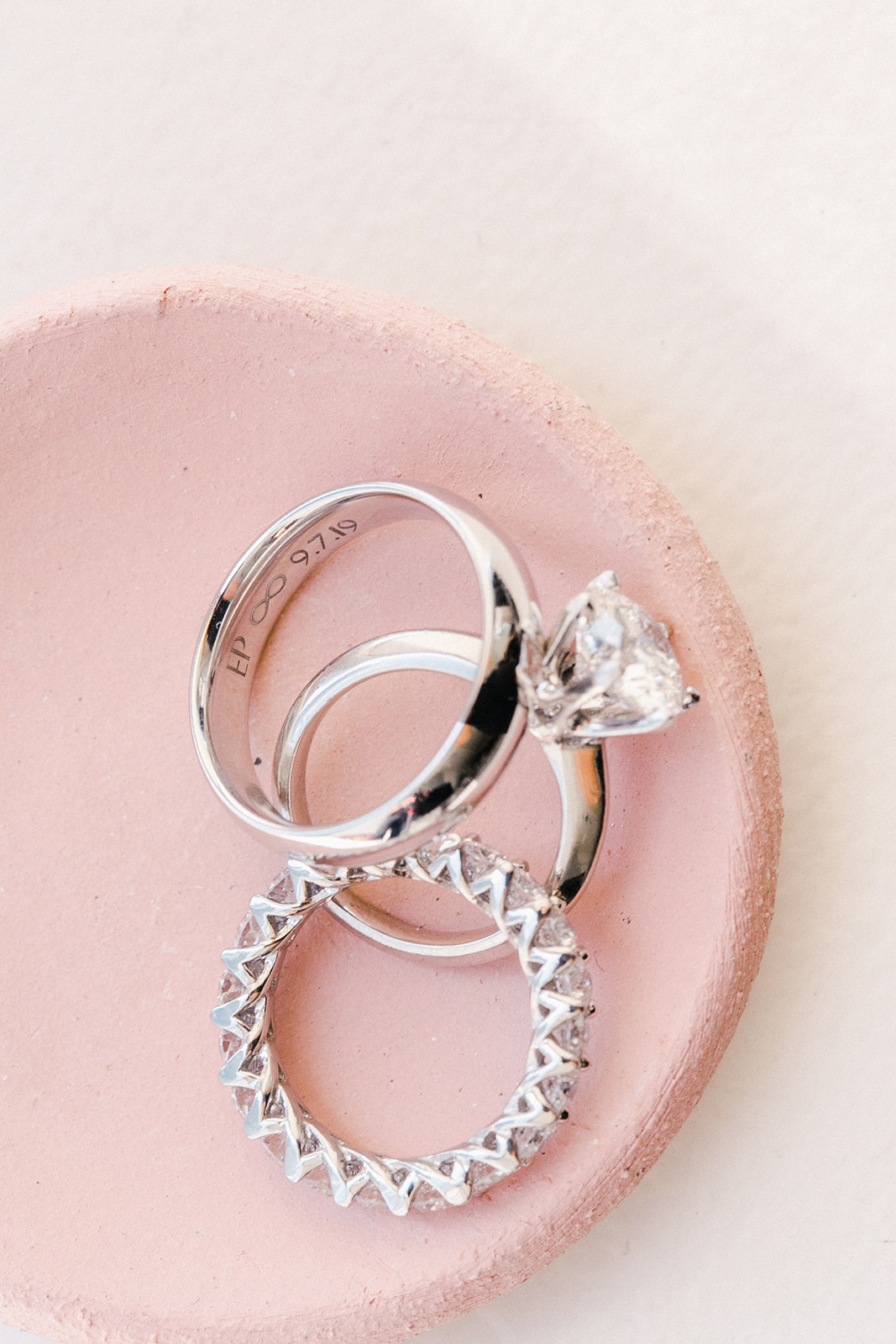 The back drop to their ceremony looked like something out of a movie. A life-size round arch dripping with orchids, hydrangea and blush roses awaited them at the end of the aisle. It was truly stunning!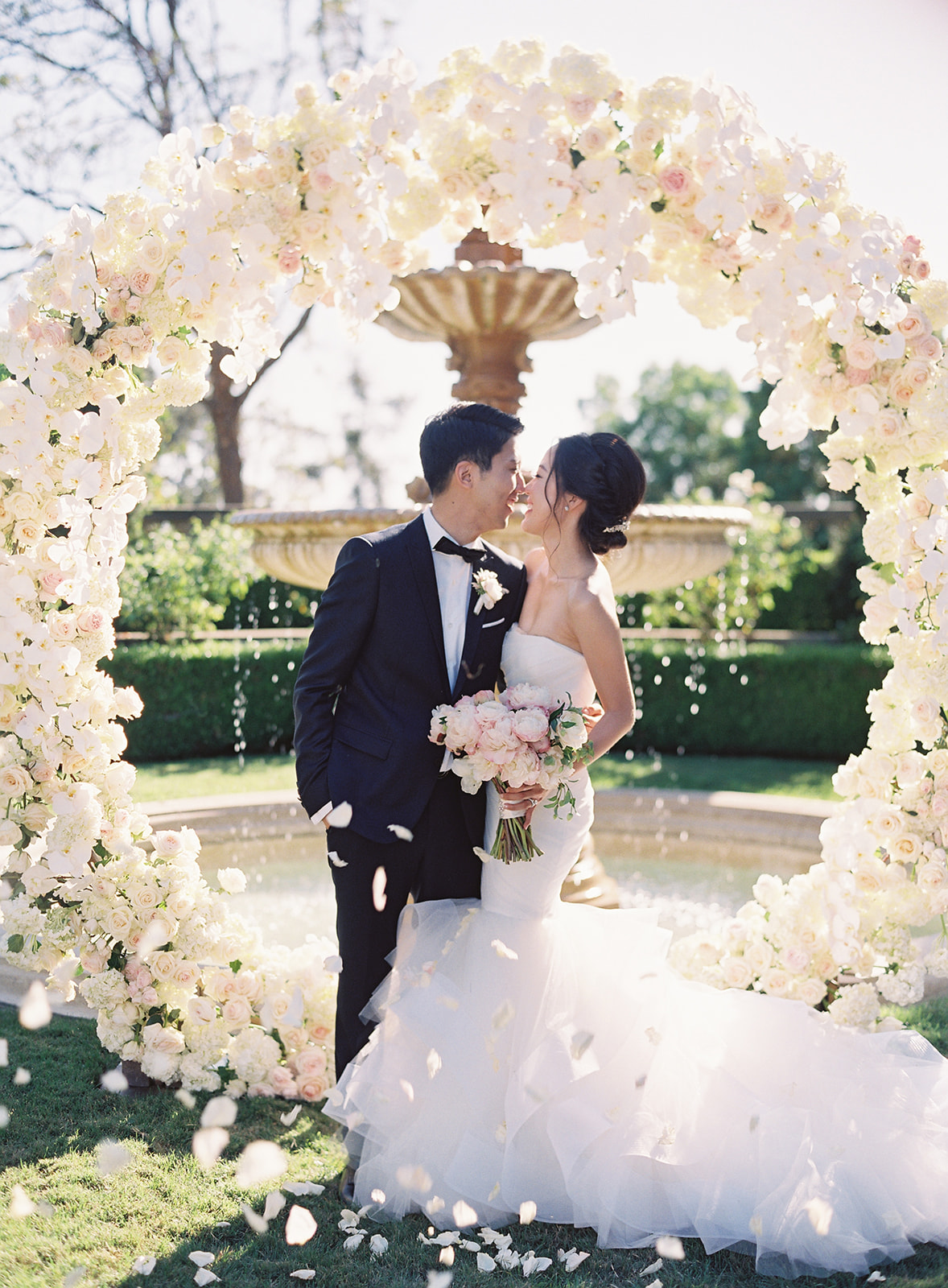 With so many beautiful and distinct backgrounds, the options at Greystone Mansion felt endless! The bride and groom were so easy to work with and made it fun to explore all the areas of the estate.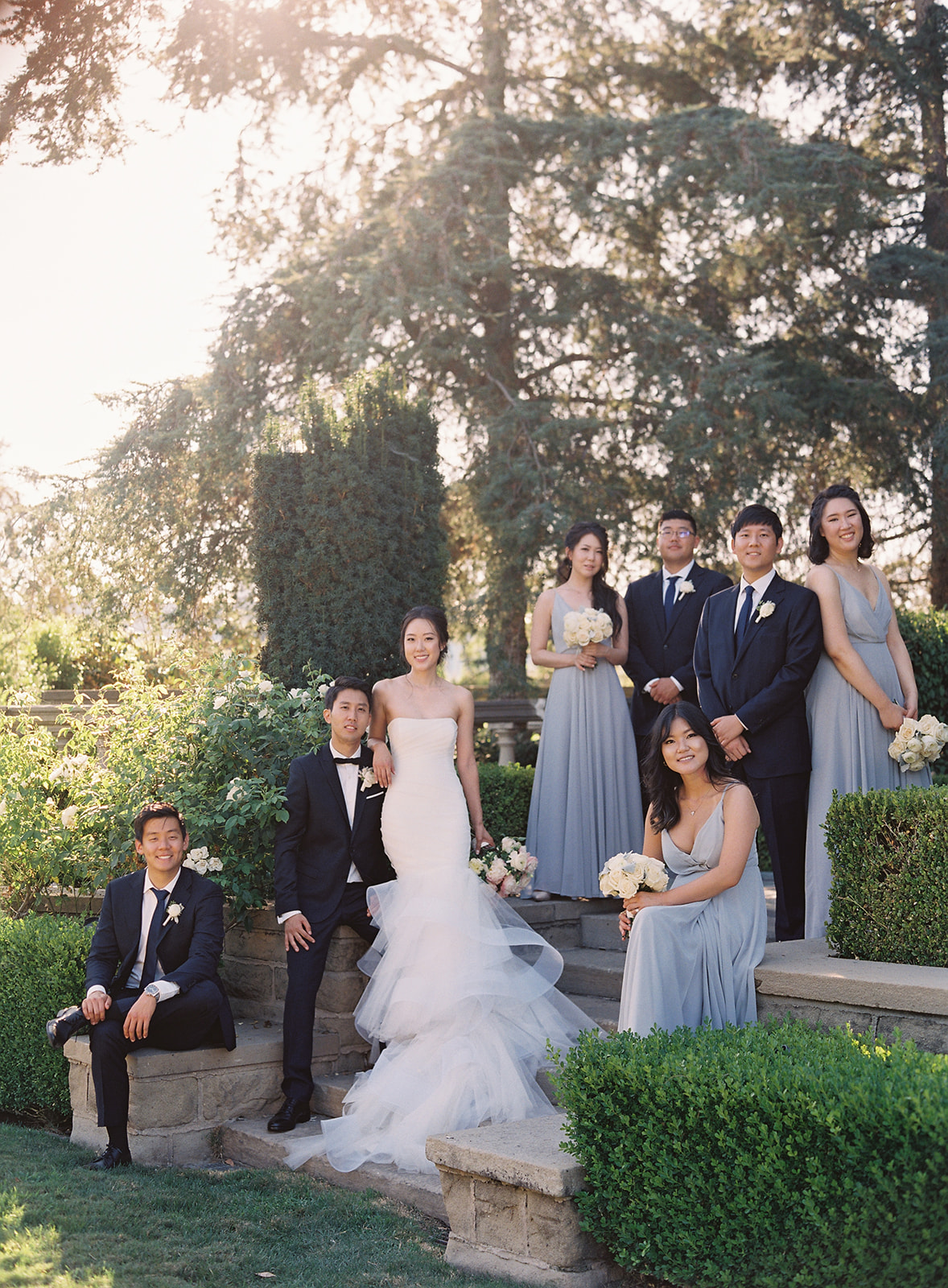 Ellen and Ed couldn't keep their eyes off each other and I loved seeing them so present in the moment. When asked what her favorite memory of the day was, the bride reminisced about their first dance and said "I found it hysterical whenever Ed (or was it me?) stepped on my dress. When Ed tried to take me for a spin and my shoes got caught in the dress, I fell back into his sure arms. I loved making mistakes with him. Stumbling together and laughing through our first dance was my favorite memory."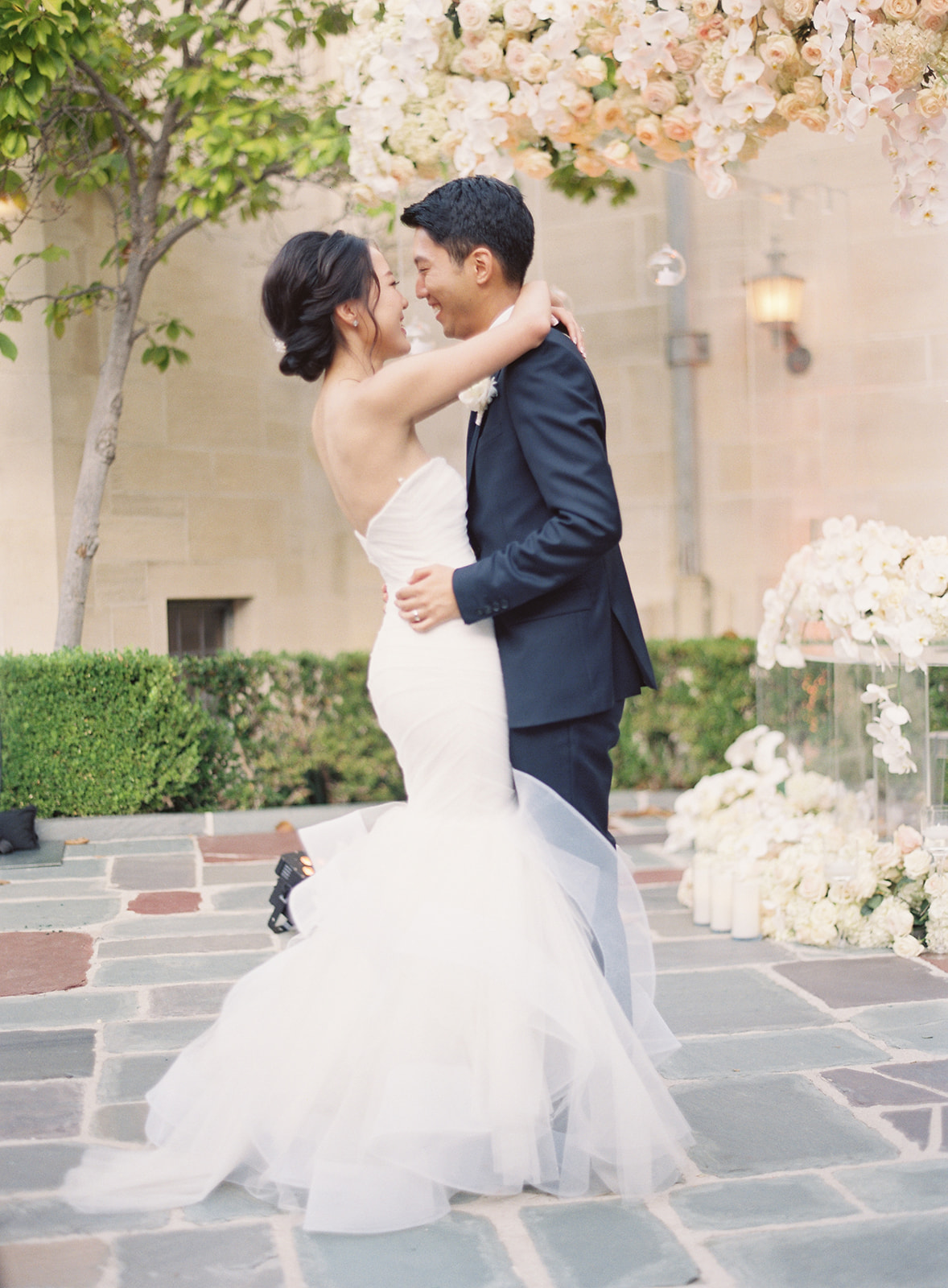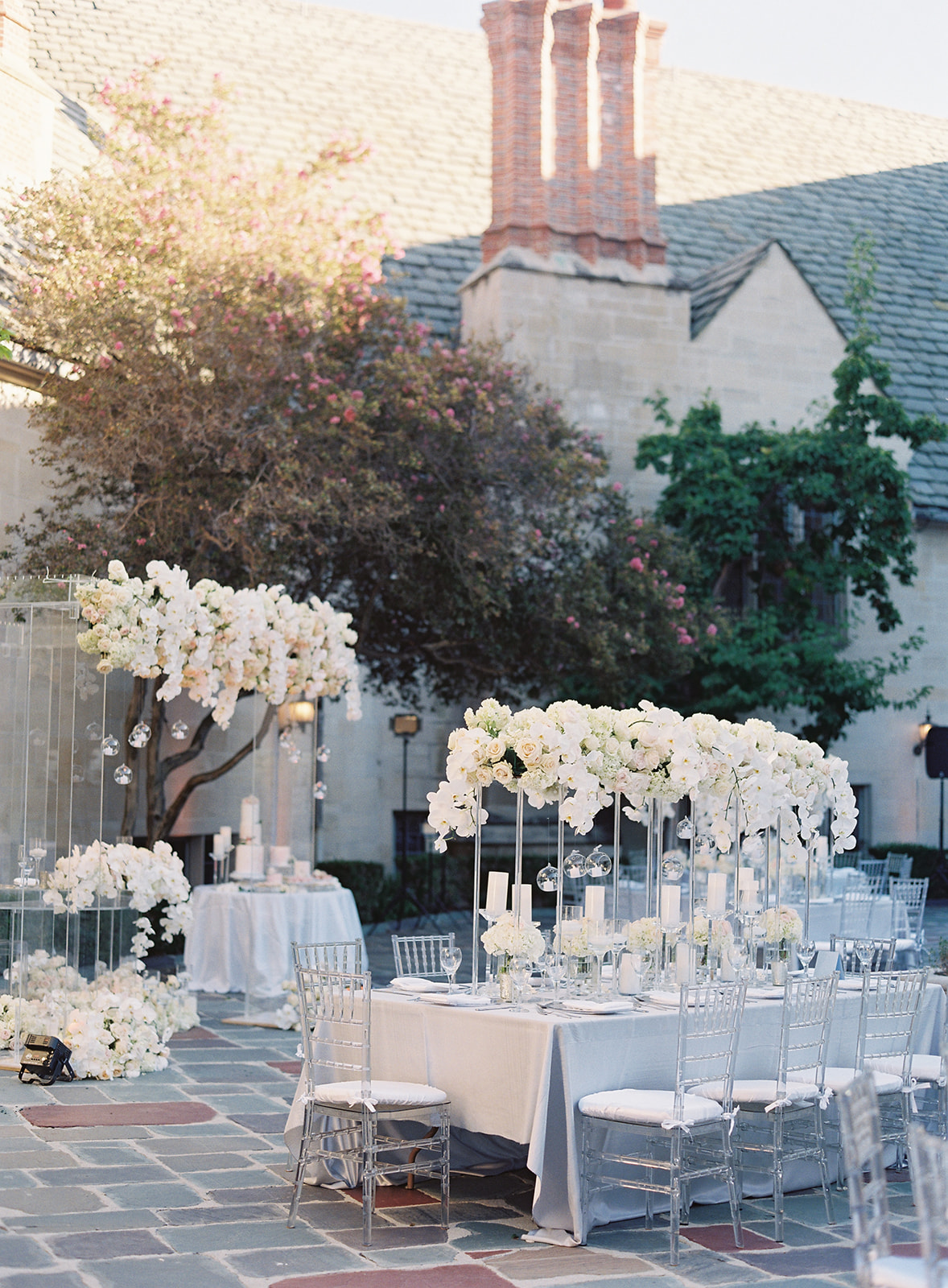 Delicate cookies stamped with their names were a sweet and sophisticated way to make the dessert table unique and personal.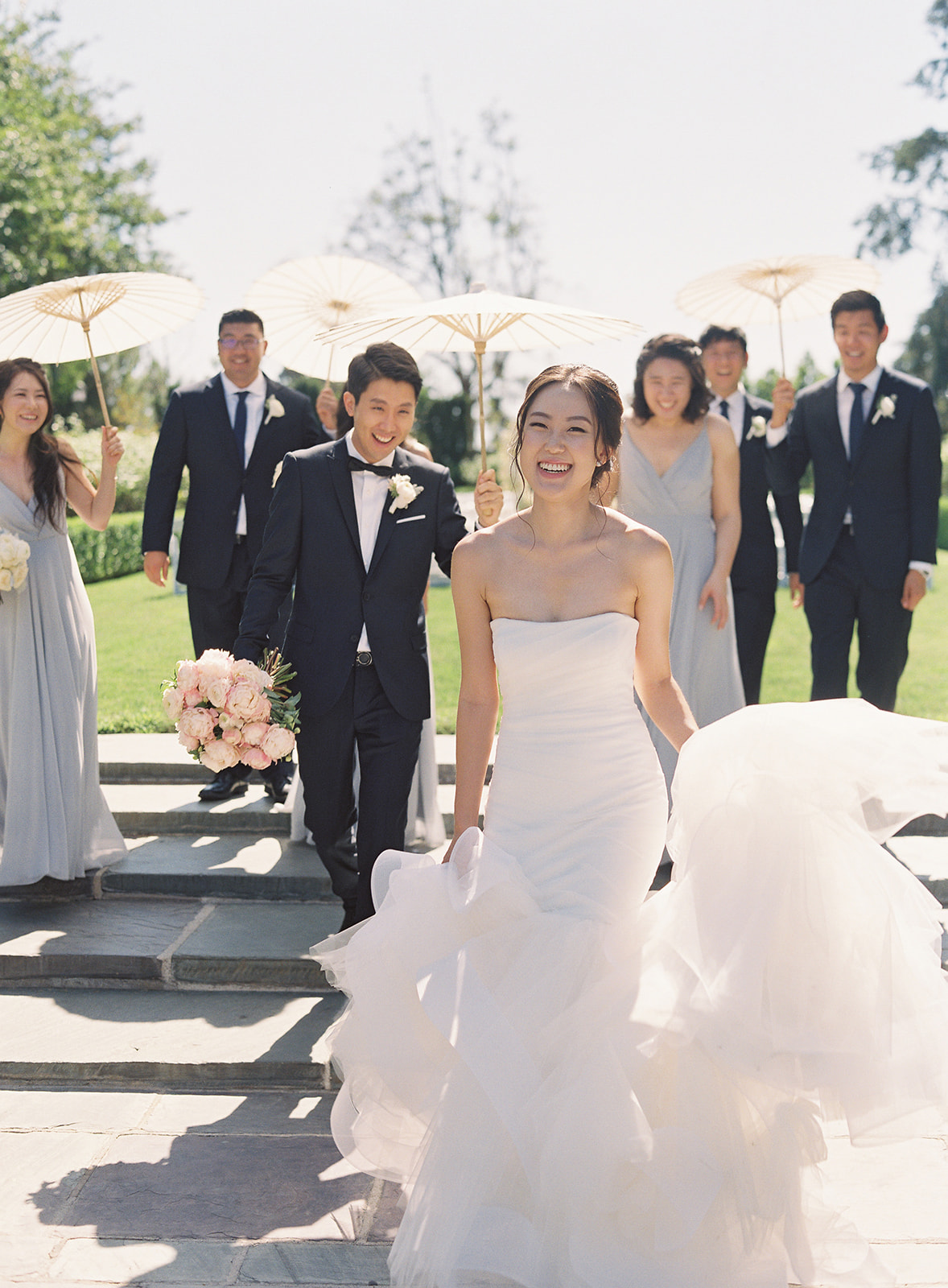 Such a beautiful day with a beautiful couple! Also, check out their wedding video that me and my team also had the privilege of creating!