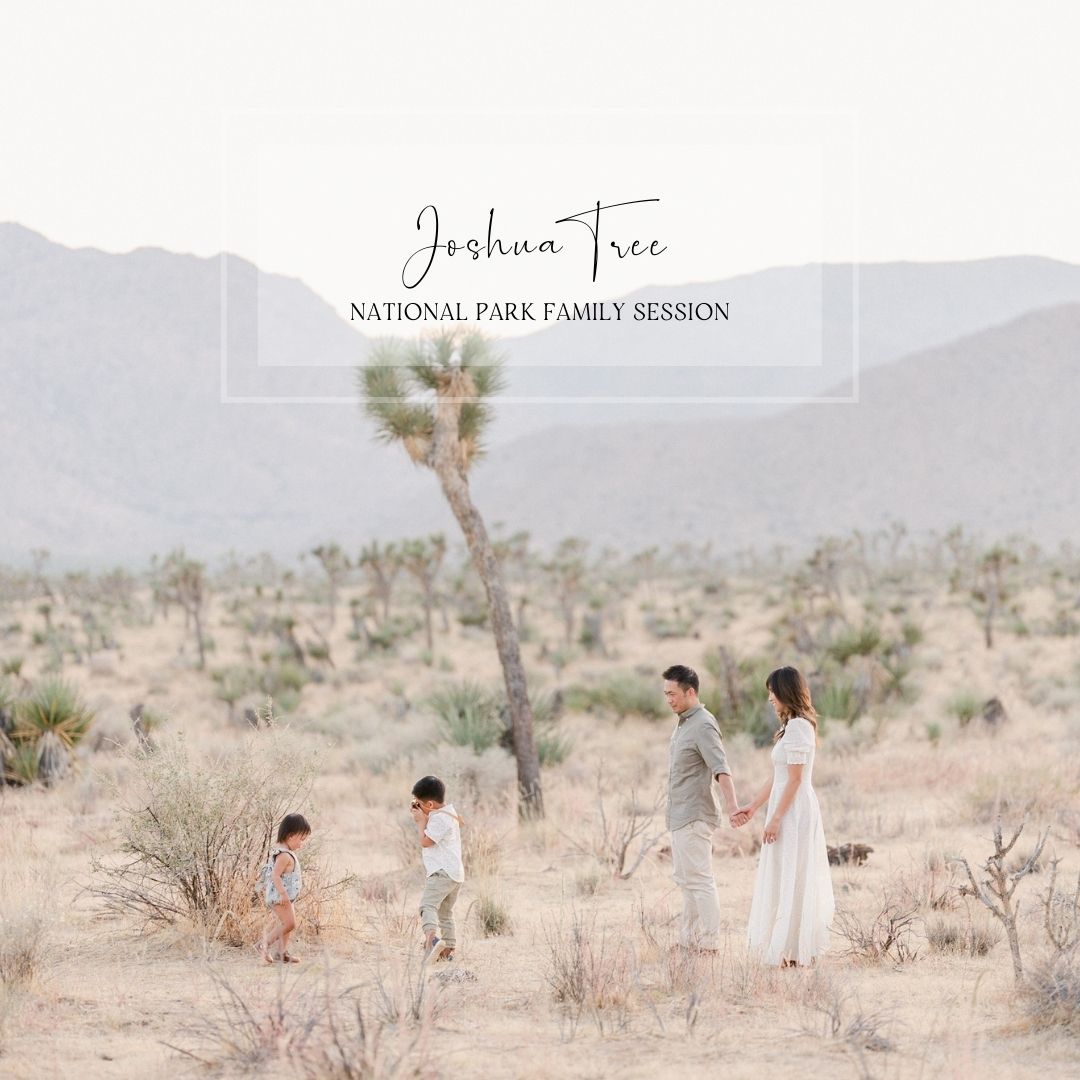 Last year, I had the joy of shooting a super adorable Joshua Tree National Park family session. I realized I never blogged about this shoot when I recently saw Terry's family again for our second annual fall family portrait session at my SF mini session. They're actually based in the Bay Area, but last year, we were able to coordinate a shoot in Joshua Tree, one of those places that are uniquely SoCal. I am so honored to have clients return to me year after year, knowing that they trust me to document their family legacy. It's also a lot of fun to be able to catch up with them and see how much the kids change over time!
I had an especially meaningful time with Terry's son, Owen, who is a budding photographer! He had been so interested in photography that his parents bought him a working camera (that only looks like a cute wooden toy), which he brought along to the shoot. He did not hesitate to join me in documenting his family's fun desert adventure! I had a great time bonding with him and offering some of my best tips, but he clearly didn't need them—I loved his pictures so much that I shared them in a reel that you can check out here.
Owen, when you're older and looking for a photography internship, call me!
Joshua Tree is one of my favorite locations to shoot in the fall. I know it doesn't have that typical fall look, but it's a wonderful time to shoot in Joshua Tree because the weather is much more mild. The desert light is gorgeous year-round, but honestly, the extreme elements can be quite taxing when it's 100+ degrees in the summer or when it's cold and windy in the winter. Fall and spring, however, are perfect! If you want to see a few more shoots that I've done in Joshua Tree, check out my posts Joshua Tree Family Photo Session, Joshua Tree Portrait Photography, and Reasons to Shoot in Joshua Tree. Thinking of having your own Joshua Tree National Park family session? I'm more than happy to help—reach out to me today!